---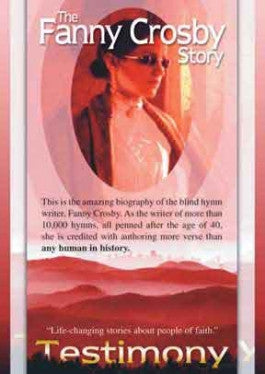 Sale
The Fanny Crosby Story DVD
Watch Trailer
Additional Information
Languages: English, Spanish
Release Date: 12/31/98
Run Time: 46 minutes
Screen Format: WS
Subtitles: English
Region Code: A

See More
Sale price $5.00 Regular price $14.99 You save 67%
Estimated arrival between and for USA.

---
You might also like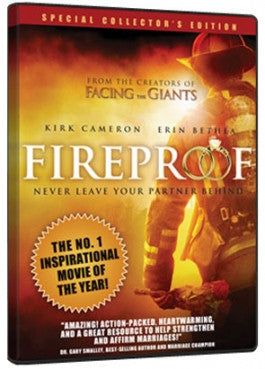 Sale price $5.99
Regular price
$14.99
Sale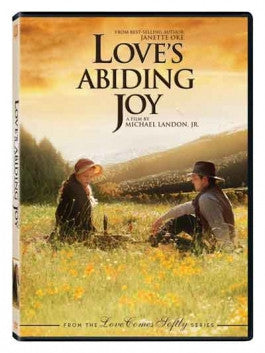 Sale price $5.99
Regular price
$9.98
Sale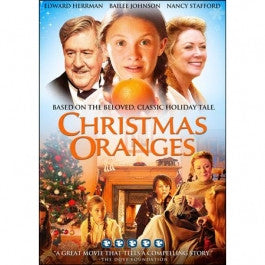 Sale price $5.99
Regular price
$19.98
Sale
—
Sold Out
The Fanny Crosby Story DVD
The incredible true story of the blind woman who wrote thousands of hymns " - Fanny Crosby.
The Fanny Crosby Story is a powerful biography on the life of one of the most famous hymn writers to ever live, Fanny Crosby. Having written over 10,000 hymns in her lifetime, all written after her 40th birthday, she is believed to have written more songs than any other person in human history. This film documents her story in a compelling 45-minute documentary, with insights into the character and giving a deeper look at the true woman that was Fanny Crosby.
The story of Fanny Crosby begins with a tragic encounter when she was younger. When a liar and a charlatan came to town, claiming to be a medically skilled doctor, Fanny was accidentally blinded shortly after being born. Despite this horrific setback early on in her life, she learned how to live life and function as a normal sighted child. Despite her inability to read, Fanny Crosby was determined to live her life and not allow her inability to see stop her from worshipping the Lord and living a full life. From a very early age, it became clear that she was no ordinary child, as she was always filled with joy, and quite a bit of mischief! After spending time with her mother, she began to show signs of having an unusually retentive memory. With this, she was able to memorize one of the most important things in the world; parts of the Bible. Rather than simply memorizing a few key verses, she was able to memorize entire books of the Bible, including Ruth and Proverbs.
At the age of 15, she left home to begin a formal education. Determined to get an education and continue her life despite her blindness, she was able to leave her home and become on of the most remarkable students at the New York Institute for Special Education. Throughout her life, Crosby would accomplish several other remarkable milestones in addition to her prolific hymn writing. She was also the very first woman to ever address the U.S. Congress. And despite all of her big accomplishments, she also took the time to have the most important roles you could have in a life. She was a wife and a mother, as well. She was known for her many different roles; wife, mother, teacher, nurse to those who were sick during the horrible cholera epidemic, a humanitarian to the lost and distraugt, and even just as a friend. The Fanny Crosby Story recounts her incredible life, giving us deep insights into her character and deep conviction to faith.
Awards
This movie won a variety of notable awards, including the Gold Crown Award for Best Documentary, the Gold Crown Award for Best Picture, the Silver Crown Award for Best Drama under $250,000, and the Silver Crown Award for Best Screenplay. These awards, given at the International Christian Visual Media Association, helped grow the popularity of this film and inspired more and more people to watch this film and learn about her incredibly inspiring life.
Overcoming Our Struggles
The Fanny Crosby Story contains an encouraging reminder; no matter what problems or hurdles we face in our life, we can overcome them if we focus on God and allow Him to work in us. Take a look at the life of Fanny Crosby. She truly had everything going against her. Having become blind only shortly after being born, she had no memory of what the world looked like and new nothing but the darkness that was her lack of vision. She could have allowed this to ruin her life and end anything she could do. She could have allowed people to cater to her and resign herself to a life of depression, defeat, and disability.
But she chose not to view her blindness as a curse or a disability. She merely saw it as a challenge to overcome. She chose not to let this blindness get her down or ruin her life. She was determined to continue on with her life, pursue an education, and even get married and have a family despite her blindness. If anything, she saw her blindness as a blessing because it allowed her to tune out the rest of the world and focus on God. Because of this, she grew to have an innate musical ability which helped her to compose countless hymns, many of which are still sung the world over today.
We all have these struggles, or thorns in our flesh, as Paul calls them. We have talents we lack or abilities we lack, either physical or spiritual. But rather than allowing these to get us down and ruin our lives, The Fanny Crosby Story is an encouraging reminder to find ways to overcome these setbacks and learn how we can glorify God. It all started with her attitude. Rather than admitting defeat and giving up, she was determined to overcome. This documentary will be an inspiration to all. How can we overcome things in our own lives and find how we can serve God?
Conclusion
The Fanny Crosby Story is truly an inspiring work, with excellent cinematography and an in-depth screenplay showing her life. If you have always wanted to learn more about the truly amazing woman that is Fanny Crosby or are simply looking for an encouragement in your walk with God, this Christian DVD is an excellent resource.
Fanny Crosby truly lived an admirable life. She wrote thousands of hymns which are still being sung today, she was able to overcome her blindness and pursue an education, she started a family, and even became a friend to presidents. Her story is a reminder that God can do incredible things with our lives if we simply have a positive attitude and allow Him to mold us into what He wants us to be. The Fanny Crosby Story is a moving documentary which will hopefully give you new insights into the lives of one of the most remarkable hymnists of all time.
---
DVD Features:
Subtitles: English
Format: WideScreen
Bonus Material:
- Out-takes and extended scenes
- Director's Commentary
Format: Color, Widescreen, NTSC
Region: Region 1
Number of discs: 1
Rating:

NR (Not Rated)

Run Time: 46 minutes