---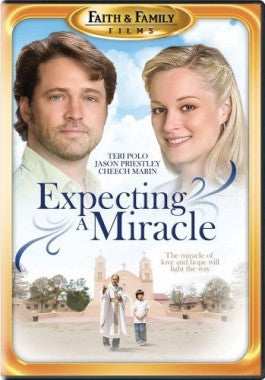 Sale
Expecting a Miracle DVD
Watch Trailer
Additional Information
Cast: Jason Priestley, Teri Polo, Cheech Marin, Kevin Hernandez, Rebeka Montoya
Director: Steve Gomer
Producer: Jeff Kloss Tony Roman
Languages: English
Release Date: 3/15/06
Run Time: 89 Minutes
Screen Format: WS
Region Code: 1

See More
Sale price $5.99 Regular price $14.99 You save 60%
Estimated arrival between and for USA.

---
You might also like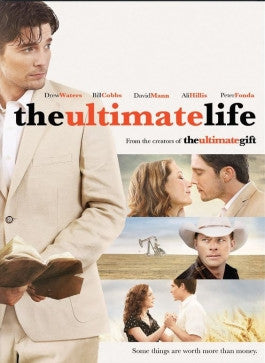 Sale price $5.99
Regular price
$22.98
Sale
—
Sold Out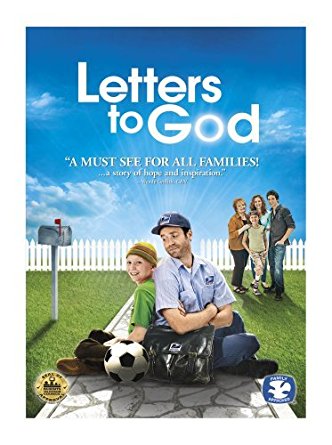 Sale price $5.99
Regular price
$14.99
Sale
—
Sold Out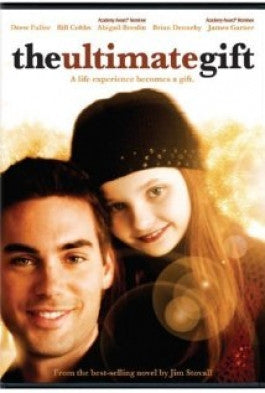 Sale price $5.99
Regular price
$14.98
Sale
—
Sold Out
Expecting a Miracle Synopsis
Get ready for another fantastic Hallmark Channel original film as you watch Expecting a Miracle, an engaging romantic drama starring Jason Priestley, Cheech Marin, and Teri Polo. The film is based on the short story written by Ira Avery entitled The Miracle of Dommatina and was directed by Steve Gomer. This fascinating film full of laugh out loud moments and tender scenes follows Pete and Donna, a struggling young married couple who are distraught to find that they can't have children. When they wind up in an isolated village in Mexico they find themselves far away from civilization or any help and it's there that they hope they can find that miracles truly happen. This wonderful film is a fantastic Hallmark Channel movie that would make a perfect addition to any Hallmark Channel fan's collection. Whether you're a fan of their other films or if you enjoy television shows like the popular When Calls the Heart, you're sure to enjoy this wonderful film, Expecting a Miracle.
Pete and Donna
When Pete and Donne Stanhope discover that they can't have children, their whole world is completely turned upside down. As a married couple living together in Los Angeles, their whole world revolves around having kids and raising a family together. But when they learn that raising kids is going to be impossible for them, they realize that they really only have two options. The first is to simply give up. They can accept the medical tests and move on with their lives. Or, they can do the impossible, pray for a miracle, and wait for God to give them exactly as they ask for. But would he listen to them? Could they actually receive a miracle from God? Regardless, when they find out the news, they are completely devastated and realize all they want to do is get away from it all. When they learn about a place in Mexico they can stay at, they jump in the car and just drive. However, when they run off the road due to car troubles, they find themselves stranded away from civilization. Without any triple A service or way of getting back on the road for help, they're able to get help from the locals. And before they even realize it, they stumble into a quaint little fictitious village by the name of Dommatina. Expecting a Miracle follows their adventures and mishaps in this new culture where they are completely out of their element.
Adventures in Dommatina
As Expecting a Miracle continues, they meet a nice young boy by the name of Pepillo, who has been unable to walk for years, after a tragic accident years previously that killed his parents. They also meet Pepillo's much older brother, named Juan. Juan is the mechanic for the village and is the one that tries to help them with their car. Shortly after, they also meet Magdalena, who is Juan's fiance. She is in charge of taking care of the children in the village. Father Arturo also lives in the village as their priest. He helps make way for the "flying machine", a special machine specially designed to be flown at a fiesta that is happening soon.
In Expecting a Miracle, Pete and Donna receive word from Juan shortly after that he is working as fast as he can on their car, but the parts he needs are going to take a while to arrive. And so, they are welcomed to stay in the town and help make preparations for the upcoming fiesta, which is taking place in a few days. With nothing else to do and no other way to get out of the town, they choose to stay and help as much as they can to prepare for the fiesta. As they prepare, they begin to learn more about the culture of this small Mexican village and they begin to fall in love with the people there and the environment. Pete, meanwhile, helps Father Arturo get ready for the upcoming fiesta, an event which takes place yearly and is greatly anticipated by the entire village. The main draw to the fiesta is the "flying machine", a rickety old system of levers and pulleys that gives one special child in the village the chance to simulate "Flying" around the main plaza in the village. The meaning behind the machine is that the legend of the town states that a saint once visited the village and befriended a young crippled boy. This was special because no one else in the town would speak to the saint. His only friend was this young boy. And so, in return, the saint gave the boy a chance to fly by turning him into a dove, where he soared around the plaza three times and returned to his boy form, only this time, he was able to walk and move around freely, much to the miraculous amazement of everyone around him.
Trouble with the Machine
However, they come across some issues with the machine when it breaks two days before the big fiesta is supposed to take place. But, thankfully, they have Pete in the town, who is able to use his skills as an engineer and build a new machine that is safer and will work much better. They choose Pepillo, the crippled boy to ride in the machine, and when the crowd agrees, he is given the chance to ride the machine. Pepillo has his hopes set on being miraculously cured when the machine is brought back down. The rest of the town worries about what will happen when he returns to the ground and finds that he wasn't cured like the crippled boy of legend. But, when everyone had counted him out, a miracle happens. Expecting a Miracle is a story of absolute hope and faith, and the end result of just believing.
Conclusion
If you're a fan of Hallmark films or feel good films that inspire you to believe and to trust in God and have faith, Expecting a Miracle is a fantastic movie that will absolutely blow you away with its incredible story.