---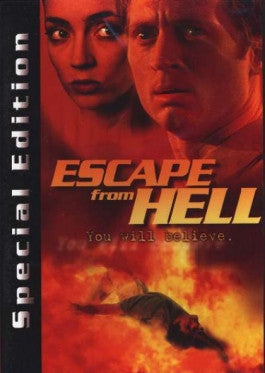 Sale
Escape from Hell DVD
Watch Trailer
Additional Information
Subtitles: English and Spanish
Closed Captioning: Yes
Sale price $12.48 Regular price $19.99 You save 38%
Estimated arrival between and for USA.

---
You might also like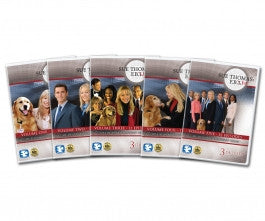 Sale price $95.99
Regular price
$119.99
Sale
—
Sold Out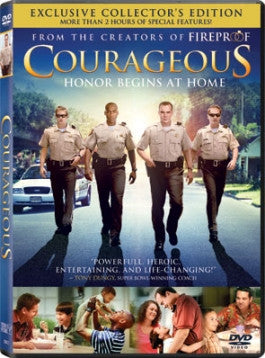 Sale price $5.99
Regular price
$24.99
Sale
—
Sold Out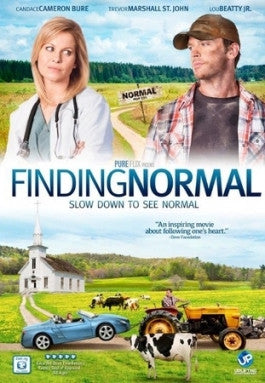 Sale price $8.99
Regular price
$14.99
Sale
—
Sold Out
Escape from Hell DVD
Is life after fatality a possibility? In Escape From Hell, Eric Robinson, a doctor, desires to trust and experience the sensation that people who have gone through close to death encounters explain. His co-worker, Dr. Marissa Holloway, is on a mission to ease the panic and angst of death by explaining to everyone how heaven awaits them. Robinson brings himself to have heart failure so he can accurately examine a close to death encounter. In the process he experiences heaven and hell.
The Story of Escape from Hell DVD
Escape from Hell tells us the story of Dr. Eric Robinson who analyses life after death and finds out the validity and existence of hell. What makes a well-known doctor as Robinson to experiment on himself? His co-worker Dr. Marissa Holloway has been leading analysis on close to death encounters for a while. She examines and consults with adults and children who have gone through those experiences and formulates some conclusions. One testimonial specifically, a Christian woman who suffered from blindness, is of much interest to Dr. Holloway. The woman described scenery that would've been impossible to see due to being blind. Holloway is coming to the conclusion that people experiment and react to death in a different way. The people who knew Jesus seemed to die in peace and those who didn't follow Him regularly passed in fear. Dr. Eric Robinson wants to experience that and makes a plan to make it happen. But trains colleagues to help him come back to life when its time and analyze what he would see.
In Escape from Hell, Robinson is known for being a skeptic. He doesn't think hell is a true place and that Jesus is not someone to put your faith on. Science is what he believes in. Even though he's very close to his mother, a Christ follower, Eric doesn't think Jesus or Christianity has something to offer him. A great example in Eric's life of how Christ can change lives is present in a father. Who tries to redress his past mistakes of alcoholism and family desertion by explaining to his son about his recent conversion to Christ. But Eric is reluctant to excuse and forget his father's mistakes.
Now in Escape from Hell, Robinson stops living for a moment and starts the trek to eternity. Suddenly he's in a place where there's dreadful affliction everywhere. There he sees a former patient of his who to Eric's eyes was a good churchgoing person. He gets the chance to see heaven but a voice stops him and mentions that he cannot enter unless he gives his heart truly to Jesus Christ
The effect of Escape from Hell DVD
Escape from Hell DVD confronts audiences to encounter what is imminent, death and judgment. It looks to explain things from a biblical point of view and serves as a fervent evangelistic medium. The proposition of this film is fascinating and captivating. The story is well interlaced between the present and past, jumping from one to the other in a smart way. Also presenting the environment of hell which supplies the audience with a clear assimilation of what that world would be like.
The production process of Escape from Hell movie
The film commenced production by the end of the Fall of 1999. There were many special effects in the Escape from Hell which were meant to engage the audience in the environment that people have only thought about. The film was produced in Virginia and shot mostly in a created studio in a high school gym. Since the building didn't have heat, tunnel heaters were brought in to try to diminish the cold environment.
There were some sequences from Escape from Hell DVD that were filmed in front of a giant 40 by 40 green screen hung in the gym of the school. Which served as the canvas for the special effects needed to represent heaven and hell. A stunt coordinator was included so the action scenes were greatly planned and harnesses, hydraulic scissors and lifts were used to make the stunts possible.
Just as special instruments were used for stunts, the makeup department brought in prosthetics to help with the characters from hell. A process that takes a few weeks to accomplish. First they had to take measurements of the actor's body then mold it to elaborate synthetic skin pieces. Many scenes needed to be prosthetic and computer generated images combined.
To make a film with this many details and caliber requires a large group of people to set up but also to break down, move and carry the equipment from place to place.
The objective of director Danny Carrales films
Since a young age Danny felt the need to make Christian based movies that would create an effect on people. He went to get a bachelors degree in film at the University of Austin in Texas. He directed several student films on which he always tried to include a faith-based message in them. Trying to spread the message of Jesus to his professor and classmates. He learned several things throughout college that would be used later on in his career. Danny obtained a masters degree in Communications at Regent University where he obtained wonderful opportunities in TV stations and directing different projects.
To Carrales the most important thing is to make films that can glorify God and inspire others. To bring people to give their lives to Jesus and encourage them to live that life.
Escape from Hell DVD features
Escape from Hell DVD was released in 2000 and it runs for 75 minutes. The film has closed captioning available and language options in English and Spanish. The DVD includes optional commentary by director and visual effects coordinators. Also Gospel presentations with Rev. John Hagee and Dr. Jerry Falwell.
Starring in Escape from Hell is Daniel Kruse (The Gathering), Emilie Jo Tisdale (SWAT: Unit 887), Paul Stober (Pilgrim's Progress), Greg Provance (Charmed) and Terry Jernigan (The Nest). Directing the film is Danny Carrales (The Gathering).