---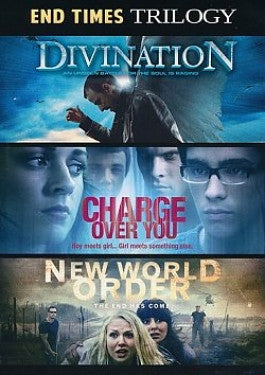 Sale
End Times Trilogy
Additional Information
Languages: English
Release Date: 1/6/10
Run Time: 269 Minutes
Screen Format: WS
Closed Captioning: Yes
Region Code: 0

See More
Sale price $3.99 Regular price $19.99 You save 80%
Estimated arrival between and for USA.

---
You might also like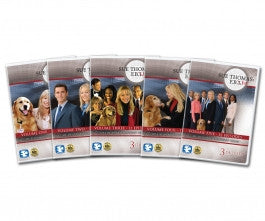 Sale price $95.99
Regular price
$119.99
Sale
—
Sold Out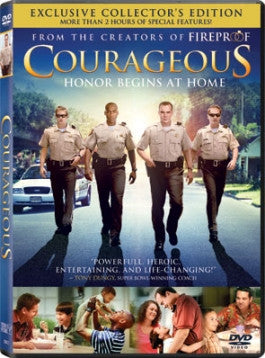 Sale price $5.99
Regular price
$24.99
Sale
—
Sold Out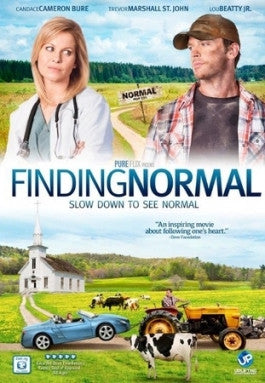 Sale price $8.99
Regular price
$14.99
Sale
—
Sold Out
End Times Trilogy
Filled with stories of God colliding supernaturally with ordinary people, the End Times Trilogy contains three exciting, action packed films-- Divination, Charge Over You, and New World Order. From spiritual battles, evil dictators, and rice krispies that look like California, the End Times Trilogy reminds viewers that God has his finger in every person's life.
Divination
When Jason (D'angelo Midili), a young and successful artist, and his lovely wife Jessica (Natasha Sims) find out they are going to have their first child, they are filled with joy. In addition, the unexpected return of their mysterious friend Dee (Lisa Coranado) adds to their abounding happiness. When Jason begins to be filled with Fear (Tucker Boggio) and sees horrifying visions, he begins to slide down a slippery slope, and Jessica fears for his life. Jason suddenly finds intervention from a powerful warrior angel named Joshua (Philipp Aurand) who fights the spiritual battle waging in Jason's mind and over his home. While evil and occult forces are directed against his home, future, and child, Jason learns the power of prayer and the reality of spiritual warfare being fought over his home. Divination is filled with intense battle scenes where the forces of good and evil clash over the heart and family of one man.
Charge Over You
When Sarah Goodall's (Danya Cox) mother died, her life ended too. Struggling to understand and make sense of her life, purpose, calling, and faith without her mother Sarah starts to fall into confusion. Once an honor student, her grades start dropping dramatically, jeopardizing her scholarship and dreams. Further adding to her confusion and depression is her growing relationship with a mysterious fellow student named Dane (James E. Lee). Just when Sarah is about to give up when a young American transfer student named Mike (Dominic Deutscher) steps in to her life. Mike strikes up a friendship with the struggling girl, offering needed support, encouragement, and faith, and helping her regain the joy and faith she has lost. Will Sarah be successful in overcoming the evil working in her life, or will Mike's efforts to bring her back to faith be lost forever? Charge Over You is a story for all who have lost their way without realizing it, or given in to unexpected forces of darkness. It is a reminder that even though we do not always understand God's plan, he will always work it out. Charge Over You is an encouragement to all viewers that although God sometimes works in mysterious ways, he always works. He is always there. All we have to do is ask for his help.
New World Order
Three years have passed since the "New World Order" has come to power, and a law has just been passed by the Supreme Chancellor (Michael Alvarez) requiring all individuals to register themselves with the order, and receive the mark. The mark is mandatory. When news arrives that the mark, and a pledge of allegiance to Lord Aldo De Luca (master of the Supreme Chancellor), are mandatory for all citizens wishing to buy food and live as citizens of the New World Order under the Supreme Chancellor's rule, Demi Holloway's parents (Rob Edwards and Karen Lewsadergive) in and receive it. New World Order heroine Demi and her friend Christen, however, refuse to bow to the dictator's orders, even when it is revealed that the penalty for refusing the mark is death. They soon run into a group of other Christians who, under the leadership of a young man named Jason (Daniel Spaulding), have formed a resistance movement to combat the Supreme Chancellor and his overlord Aldo De Luca. Based on the biblical, prophetic book of Revelation, and set in the apocalyptic era, New World Order tells the story of two young women, Demi Holloway (Melissa Farley) and Christen Brooks (Erin Runbeck), as they struggle to decide which is more important, their faith or their lives.
Opportunities To Discuss, Opportunities To Remember
The three films-- Divination, Charge Over You, and New World Order-- from the End Times Trilogy are filled with points and topics ripe for discussion with family or friends. From Divination viewers can discuss the reality of Spiritual Warfare, and the power of prayer. Divination also serves as a valuable reminder to viewers that God is constantly fighting a battle for our hearts and minds, that prayer is powerful, and that our thought life should be focused on things of good and not evil. The film Charge Over You presents an opportunity for viewers to discuss the concept that God has a plan and purpose for each and every one of us. It serves as a reminder that even though we do not always understand the plans and ways of God, he will never leave us, and will always provide encouragement and strength to overcome our darkest moments-- whether through another believer or through his own Word. New World Order, the third film, opens opportunities to discuss the importance of knowing God's scripture for yourself, instead of basing your knowledge off of Hollywood's portrayal. Viewers can discuss the importance of owning your faith, and the promises of God as they apply to persecution. New World Order presents the perfect opportunity for viewers to remind themselves of God's goodness, his protection, and his promises as they apply to their lives.
Filled with action, adventure, and excitement, the End Times Trilogy offers three captivating films, full of reminders and discussion opportunities for your to grow from and enjoy together.
Divination, Charge Over You, and New World Order have all not been rated by the Motion Picture Association of America, and contain violence and other themes that may not suitable for young children. The Dove Foundation awarded Divination and New World Order both their "Faith Based" seal with a caution for violence, and Charge Over You was awarded the "Faith Friendly" award for ages twelve and up. As always, it is recommended that parents preview all content to determine what is considered suitable for their children.