---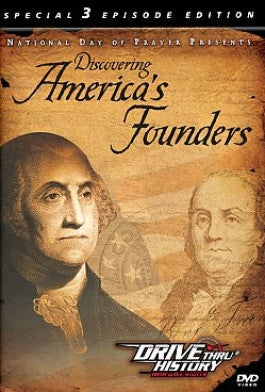 Sale
Discovering Americas Founders: A Drive Thru History DVD
Additional Information
Cast: Dave Stotts
Languages: English
Dove Approved: Dove Family Approved
Release Date: 3/12/09
Run Time: 90 minutes
Screen Format: FS
Closed Captioning: Yes
Region Code: 0

See More
Sale price $5.00 Regular price $14.99 You save 67%
Estimated arrival between and for USA.

---
You might also like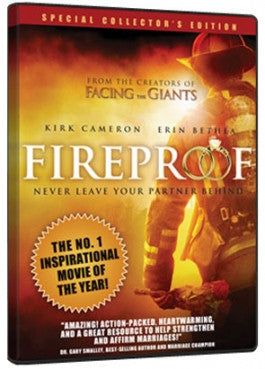 Sale price $5.99
Regular price
$14.99
Sale
—
Sold Out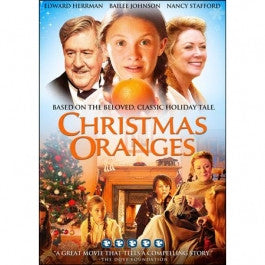 Sale price $5.99
Regular price
$19.98
Sale
—
Sold Out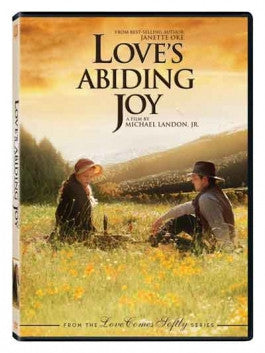 Sale price $5.99
Regular price
$9.98
Sale
—
Sold Out
Drive Thru History
Discovering America's Founders - a great Christian Educational Film
Drive Thru History America - Discovering America's Founders is an insightful look into American history that will take you on a journey through time and will teach important lessons about God's hand in our history. This series presents the history of America from a Biblical perspective, revealing new truths about the founding of our nation that you may have never learned before. It's a fascinating look at some of the most well-known historical figures in American history, from John and John Quincy Adams to Benjamin Franklin and Benjamin Rush to great revolutionary heroes like George Washington and even Noah Webster.
This 3-disc collection that has an approximate runtime of 1 hour and 23 minutes is an engagin look at our history and an enjoyable tour through the different events that made America exactly what it is today. These close-captioned episodes are an incredible way to teach history to your children, and no matter what age you are, you are sure to learn new and exciting things about history. Hosted by Dave Stotts and based on the work of David Barton, these short videos are designed to both educate and entertain as you speed through our incredible American heritage and history!
The Creation of Drive Thru History
When it first began, Drive Thru History was just a small idea by three people: Jim and Laura Fitzgerald and Dave Stotts. In 2003 they had the simple idea to create a fun series that would be designed to teach kids history from a Biblical perspective. Because most textbooks today present a skewed or incomplete version of our nation's history, they wanted to fill in this void by creating a series that expained the truth of our history and told it from a Biblical and complete perspective. They realized many great stories from history were being left out because they were found by some people to be offensive or overly religious. And so, over the next couple of years, they worked to bring their idea to fruition.
By the time the year 2005 rolled around, they were ready to begin production on their first Drive Thru History episode. Eventually, they were able to develop two different series: one that focused on American history and the other focusing on ancient history. Each series contains twelve episodes and features exciting stories, animations, and engaging stories and retellings. Becaus of its video format, this series is very appealing to kids and features fun cars, interesting stories and new truths and revelations that they may have never even thought about before. The emphasis is on "drive through" -- It tells a variety of stories quickly and tries to pack in as much information in as it can quickly and effictively all while maintaining a fun and engaging environment.
Episode 1: The Adams Family
Episode 1 on this Drive Thru History collection focuses on the Adams family, one of the first well-known American families. Focusing on John Adams, Abigail Adams, and descendant John Quincy Adams, this DVD references some of the very first presidents and founding fathers. John and John Quincy helped to revolutionize America and establish many of the laws that we now hold today.
John Adams, patriarch of the Adams family is best known as being our second president, taking the place of George Washington once his term reached completion. Adams as president for 4 years, from 1797-1781. Being one of the very first, he helped to shape our nation and continued Washington's duties of deciding how this new country of America would work. Abigail Adams, John Adams' wife was the first second lady and the second first lady of the United States. She is well known for the letters she wrote to John Adams and her incredible relationship with him. Finally, on this episode, we learn about John Quincy Adams, son of John Adams and 6th president of the United States. He continued the tradition of his father and served our country as president for one four-year term as well.
Episode 2: It's All About the Benjamins
While the first episode focused on the Adams, this episode focuses on some of the founding Benjamins. Beginning with Benjamin Franklin, it focuses on some of the statements he made, inventions he created, and new technologies and ideas he brought to America. It then goes on to talk about Benjamin Rush and Benjamin Banneker, two more men who helped shape our country.
On this episode, you will learn about Franklin's incredible contributions that helped improve the American quality of life. You will then learn about the fascinating life of Benjamin Rush, who not only signed the Declaration of Independence, but was a physician, teacher, and prolific writer. Finally, Benjamin Banneker was an African American who authored one of the first American almanacs and was a well-known surveyor.
Episode 3: Other Revolutionary Heroes
The final episode in this collection focuses on some of the most famous heroes of the Revolutionary War era: George Washington, Haym Salomon, and Noah Webster. You will learn about their incredible and sacrificial contributions to keep our country alive -- and free!
George Washingon is one of the most well-known men in American History, having been the very first president of the United States and also a Revolutionary War hero. Haym Salomon was an American businessman originally from Poland who helped the country with issues of finances and finance conversion. Finally, Noah Webster was an American lexicographer who wrote textbooks, political documents, and books. You will learn about all of these men and their fascinating contributions to America in this Drive Thru History episode.
Conclusion
If you are looking for a homeschool history tool or a supplemental program in addition to the historical education your child may be receiving at school, Drive Thru History America - Discovering America's Founders is the perfect series. Featuring 3 short 30-minute episodes focusing on different aspects of early American history, this series is a powerful and effective way to get your children to both and enjoy and learn history. Taught from a Christian perspective, this is an amazing resource for Christians looking to learn more about history. Children will enjoy host Dave Stotts' fun and charismatic personality and will enjoy the quick and fast-paced nature of the show. Drive Thru History America - Discovering America's Founders is your tool to teach American History from a biblical perspective.