---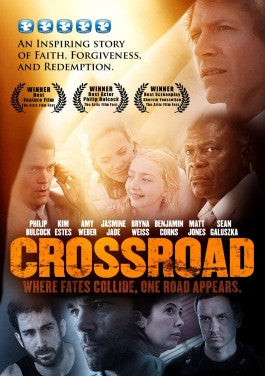 Sale
Sale price $16.67 Regular price $19.99 You save 17%
Estimated arrival between and for USA.

---
You might also like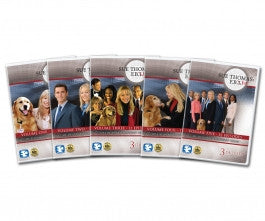 Sale price $95.99
Regular price
$119.99
Sale
—
Sold Out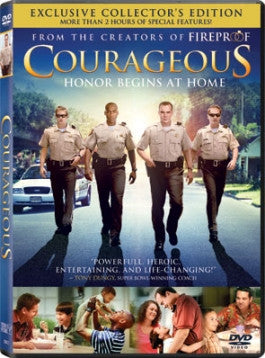 Sale price $5.99
Regular price
$24.99
Sale
—
Sold Out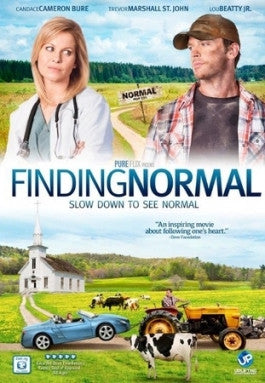 Sale price $8.99
Regular price
$14.99
Sale
—
Sold Out
Crossroad DVD
Crossroad is an inspiring story of faith, forgiveness, and redemption. Six years before this film takes place, a man named Michael tragically lost his wife and daughter. They were murdered by a man named Clef Robie. Now, six years later, Michael decides to take action and avenge the death of his family members. He has great plans to kill this man who so carelessly murdered his family, so he sets up a meeting with Clef. This story of good versus evil drastically changes when Michael's plans are derailed. At the diner where he meets with Clef, two gunmen enter with plans of robbing the place. Michael, not to be deterred, takes matters into his own hands and shoots the two robbers. While these events are taking place, Michael finds an unlikely ally and friend in a man named Don. He is a devout Christian who believes God is going to help him in his endeavor. As Michael starts battling with his faith and the extreme consequences that will come from his actions, he is forced to confront his past and the thoughts that have been controlling him for the past six years. Crossroad is a dramatic film that shows the depth of God's grace and the redemption that we all so desperately need.
Themes in Crossroad
Throughout the Crossroad film, there are many different themes presented. This film contains powerful messages of grace, redemption, and the bitter effects of hatred. It contains some very heavy content, but it is delicately presented. The makers of the film were able to keep the violence at bay and not show much blood at all. Though this film has rather intense moments, there are no shots of gratuitous violence.
The overall theme throughout the movie is the theme of redemption and God's grace. Michael's life was greatly changed when Clef Robie senselessly murdered his wife and daughter. The two people he held most dear in his life were taken from him and he had to figure out how to recover from that. He was left to deal with the questions of God's existence and his goodness. Could he possibly be sovereign in such a time as this?
For the first few years after his wife and daughter are murdered, Michael feels as though he is in a daze. He doesn't know how to cope with this grief. Unfortunately, he doesn't turn to God at first. He doesn't beg for the peace and the healing that come with believing in Christ. Instead, he starts forming plans in his mind to get revenge on the man who murdered his family.
Now, six years later, his plan has come full-circle and he plans to murder Clef Robie. He sets up a meeting with the man and is deaf to God telling him this is the wrong thing to do. Instead of relying on Christ, he relies on himself and his own strength. Michael believes that he alone can take down this man and that it is his duty to do so.
Crossroad shows the two very different paths that one can take in the wake of such grief. Instead of choosing to listen to God, he listens to his own head and heart talking. He depends entirely upon his own strength and thinks that he can solve this problem by himself. What he doesn't realize is that by taking this man's life, he has become no better than a murderer. If, after the death of his beloved wife and daughter, Michael had turned to God to sustain him, things would have turned out very differently.
He could have cried out to God and asked for healing from his immense pain, and God would have been there for him. He would have provided poor Michael with hope and faith that things would get better. Instead of this, Michael turned to his hatred and anger to lead him on a course that would eventually destroy him.
Throughout Crossroad, the theme of redemption is strong. When the diner that Michael plans to meet Clef Robie at is taken over by two robbers, he decides to rely on his own strength and apprehend these two men. He shoots one of them who is about to shoot another person in the diner, and takes everyone in their hostage. He plans to accomplish his mission, but things change. In a drastic turn of events, Michael realizes that he has the power to kill or injure every single person in the diner. He is faced with such power, and he feels the claws of temptation working at him.
As he contemplates finishing his mission, he realizes something terrible. In considering even killing Clef Robie, he has become a murderer himself. This realization is too much for him, and he loses his resolve. In the end of the movie, Michael finds himself mortally wounded and he is faced with a great decision. Should he become reconciled with Christ, or is it too late? His heart is overcome with sorrow and he realizes that he has been walking a very wrong course for the past six years. He asks God for his great forgiveness and desperately seeks a relationship with him.
This scene is touching and inspiring as Michael realizes that he has become the monster he is seeking to kill. When his life comes to a close, he is faced with the huge decision of whether or not he believes he can be forgiven. God reveals his kind and merciful nature to everyone when he forgives Michael for his transgressions and Michael puts his faith in him. Crossroad uses this powerful moment as a lesson that God's redemption can be found if we just ask for it and put our lives in his hands. This movie is a powerful story of God's great mercy and the power of redemption.
Crossroad is rated PG-13 by the Motion Picture Association of America for some violence and thematic elements. The Dove Foundation rated it family approved for ages twelve and up. It is always recommended that parents preview all content to determine what is suitable for their family.