---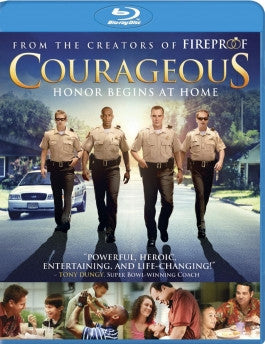 Sale
Courageous Blu-ray
Watch Trailer
Additional Information
Languages: English, French
Run Time: 129 minutes
Screen Format: WS
Subtitles: English, Spanish, French
Closed Captioning: Yes
Region Code: 0

See More
Sale price $18.92 Regular price $29.99 You save 37%
Estimated arrival between and for USA.

---
You might also like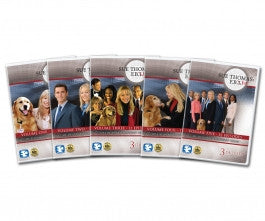 Sale price $95.99
Regular price
$119.99
Sale
—
Sold Out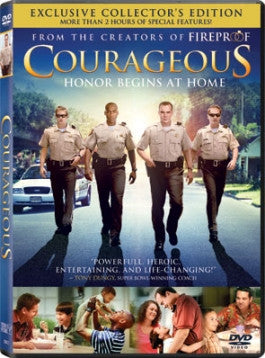 Sale price $5.99
Regular price
$24.99
Sale
—
Sold Out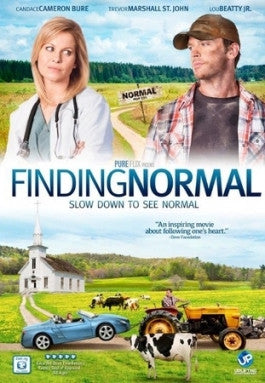 Sale price $8.99
Regular price
$14.99
Sale
—
Sold Out
Courageous
Courageous is a powerful drama that follows the lives of four police officers as they examine their lives and work to become better fathers in their everyday life. After their fellow cop Adam Mitchell challenges them, Shane Fuller, Nathan Hayes, and David Thomson all decide to join him in his journey to becoming a better father. However, with their different situations and stages of life, they find it more difficult than they had originally anticipated. Each one is challenged in unique ways as they try to apply the ideals of Christian fatherhood and manliness in their own lives. After a devastating loss that unimaginably breaks their hearts, the men reaffirm their willingness to commit their lives to God.
In Courageous, The path to fatherhood is not an easy one, however, as the men encounter struggles and one of them in particular must make a tough decision as to whether to follow the world or God. Along the way, these four men meet Javier Martinez, a man looking for work who is committed to his kids and honoring God. He also chooses to be a better father, and when he is faced with his first test, he must decide whether to lie and save his job, or tell the truth and risk losing everything. Produced by the Kendrick Brothers, this inspiring movie is beneficial to the whole family and will particularly encourage fathers to live out their Christian faith.
The Kendrick Brothers and Sherwood pictures have become well-known for producing some of the greatest Christian movies as of late, including Fireproof and Facing the Giants. They're back in their fourth feature film̴Ì_Courageous, featuring several familiar actors and also several new ones. This was their biggest Christian movie yet, featuring more action, drama, and the highest level of product quality they have ever created.
Meet the Characters of Courageous
Adam Mitchell is the main character of Courageous, played by producer Alex Kendrick (who has also played key characters Flywheel and Facing the Giants). He is a police officer at the Atlanta, Georgia Police Department, and while he is well-respected at his work and in his division, he struggles to find a balance with his family life at home. While he makes time for his young daughter and works hard to spend time with her, he struggles to have a relationship with his son Dylan. All Dylan wants to do is run, and Adam has no desire to join him or spend time with him. When a tragedy later on in the film helps drive their family closer together, he must learn how to connect with his son and form a father-son bond with him.
Nathan Hayes is one of Adam's closest friends in Courageous and helps him with his struggles both as a father and as a Christian. Nathan finds himself struggling as he enters a new phase of fatherhood. When a boy comes one day to see if he can take Nathan's daughter out on a date, Nathan's whole world as a father is shaken up. While also dealing with a new baby, he must learn how to handle this situation and decide what is best for his daughter.
Shane Fuller is a police officer as well, and definitely one of the most cynical in the group. Having been through a rough childhood with a dormant father, he struggles to relate to his young son. While he does spend time with him and does what he can, he also spends a lot of his time at work. Eventually, however, Shane does decide to try to form a better relationship with his son and he tries to start over and live a Godly life. In Courageous, he encounters some problems, though, when he is presented with an opportunity to make some side money illegally. He must then decide if he is going to put God first or make the extra money he needs to survive and support him and his son.
David Thomson is the youngest and least experienced police officer on the force, but he adds a lot to the group. While he initially doesn't care about the other men and their talk of fatherhood, he eventually decides to work on his relationship with God as well. Over time as he is inspired to do the right thing, he confesses to the group that he is actually a father, but has never seen his young child. He confesses that he had a relationship when he was much younger and when they discovered a baby was on the way, he ran from the situation. As David is inspired by their talks of fatherhood and doing the right thing, he begins to wonder if he could ever see his child and become the father he was called to be.
Javier Martinez is a late addition to the group, and while he is not on the police force, he becomes a vital member and brings new insights and ideas to the group. In the beginning of the film, Javier is fired from his job and doesn't know where to go to find a new job. He knows that God will protect him, however, and will provide for him, his wife, and two children. One day as he is walking down the road, he ends up meeting Adam Mitchell and helps him build a shed in his yard. As they talk more, he ends up becoming part of the group and joins the four men in their resolution to become better fathers. Later on, when he receives employment at a full-time position, he is asked to lie as part of his job. He must then choose whether to lie and keep his job, or do the right thing and tell the truth even if it means he'll be jobless once more.
Conclusion
In Courageous, you will meet an incredible cast of characters and learn an incredible story of fatherhood and faith. There will surely not be a dry eye in the room as you witness some of the most pivotal moments in Adam Mitchell's life, both joyful and heartbreaking. If you are looking for a movie that will motivate you and inspire you in your fatherhood or in your faith, you will definitely enjoy this incredible film from the Kendrick Brothers. Experience it on Blu-ray for the best visual and audio experience!