---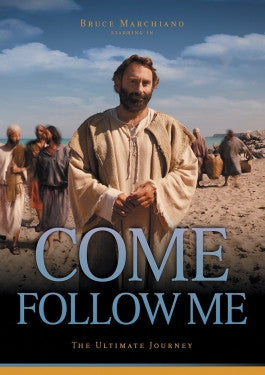 Sale
Come Follow Me DVD
Watch Trailer
Additional Information
Cast: Bruce Marchiano, Emilio Doorgasingh, Neil Vanides
Director: Steven J. Boettcher
Languages: English, Spanish
Release Date: 1/20/10
Run Time: 30 Minutes

See More
Sale price $5.00 Regular price $14.99 You save 67%
Estimated arrival between and for USA.

---
You might also like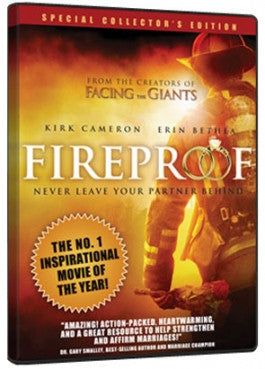 Sale price $5.99
Regular price
$14.99
Sale
—
Sold Out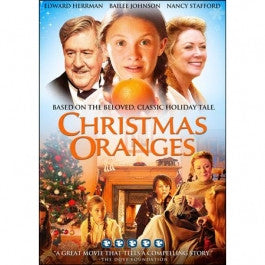 Sale price $5.99
Regular price
$19.98
Sale
—
Sold Out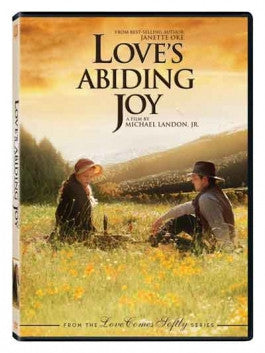 Sale price $5.99
Regular price
$9.98
Sale
—
Sold Out
Come Follow Me DVD
Come Follow Me is a short film that shows the amazing journey of the apostle Peter. His transformation from a man who denied Christ to a powerful and influential leader in the church is beautifully depicted in this DVD. The story of Peter and the actions that led him to become who he was after the death of Jesus Christ are brought to life in a vivid and entertaining way, teaching viewers that everyone has to embark on a spiritual journey in their lives. Peter's life contains many lessons about doubt, belief, and the renewing of one's mind through Christ. Come Follow Me teaches the simple command from Christ that we are to follow him, using Peter's life and his journey.
An Imperfect Man
Come Follow Me illustrates the powerful journey of Peter and the steps that he took to take hold of a stronger faith. Throughout this film, his failings are evident. It is shown that he was far from a perfect man, as we are all far from perfect people. He loved Christ deeply, but did not fully understand what it meant to follow him.
Though Jesus commanded him to feed his sheep and take care of his people, Peter did not quite grasp the true meaning of this. He agreed to do as the Lord had commanded him but did not completely know how to live that out. Time and time again, Jesus repeated his command, ordering Peter to follow him wholeheartedly and to live his life for the glory of God. Peter loved Jesus deeply, but still did not know quite how to do this.
Peter was an avid follower of Christ and helped him spread his teachings throughout all the land. He and the other apostles were devoted to Christ, but their true allegiance was tested after Jesus was crucified. The situation for Christians became rather unstable after this crucifixion, and many of the apostles became fearful of what would happen to them.
When asked if he was associated with Jesus, Peter denied him. Twice more, he was given the opportunity to claim that he belonged to the Son of God, but both times, he denied any association with him. This showed that Peter was far from a perfect man. He was scared of what would happen to him and didn't want to face the consequences of being associated with Christ. Though he promised that he loved Jesus and would always follow him, when trials and terror came, he froze and denied Jesus Christ himself.
New Beginnings
Though he denied Jesus three times, Peter still loved him deeply. He simply responded with fear instead of bravery and denied the one that he held most dear. Though this was a huge mistake, he was given another chance to follow Christ.
After Jesus' crucifixion, Peter was set on fire with Christ and was filled with a burning passion to spread the Gospel to all the world. Guilt from forsaking Jesus filled him and he decided to turn that guilt into something productive. Instead of letting it haunt him forever, he chose to do better in the future. And the things he did were amazing.
His faith was evident to all and he became a great warrior for Christ. He had hope in Christ and this shone vividly to every single person that was around him. He was forgiven for forsaking Jesus and was given many chances to change his life. He grabbed these and turned his guilt into pure passion and motivation to do Christ's work.
The Message of Christ
At the heart of Come Follow Me is a moving and redemptive message. No matter where we are in life, no matter how broken we are, we can still be redeemed by Christ. It doesn't matter how guilty we feel or how much we have sinned in our life God can still take the broken pieces of our life and turn them into a masterpiece. We were created to do good works through Christ, and this purpose can never be taken away from us.
Come Follow Me invites all viewers to hear this moving and powerful message of Christ. In order to truly follow him, we must lay down our lives and surrender the things that the world loves. Our guilt at the wrongdoings and actions we have committed often overpowers us, but Christ offers us complete healing. He wants us to actively pursue a relationship with him and desperately wants us to become followers of Christ. We are to respond to his command and follow him with our lives and fully invest our hearts into his work. In doing this, we become new creations in him and are given eternal life.
This film uses the life of the Apostle Peter to prove such a point. Though his life was far from perfect, he was still able to pick up the broken pieces and learn from his mistakes. Jesus reached out to him in his brokenness and in his guilt and gave him a chance to redeem himself. Peter took hold of this and began a powerful journey of passion for Christ that had a huge effect on the world. It would have been easy for him to assume that he was worthless and could not be redeemed because he boldly denied Christ three times in a row. However, he opened himself up and allowed God to bring him healing. Without this, he could have remained a very broken man who did not have much of a purpose in life.
Come Follow Me teaches this redemptive message and poses an important challenge. Will we overcome our brokenness and choose to follow Christ? Or will we remain in our guilt and be unable to move on from our mistakes? This film encourages viewers to make something of their lives and to find their spiritual purpose. Using the powerful lessons from the life of the apostle Peter, Come Follow Me is a compelling and moving film.