---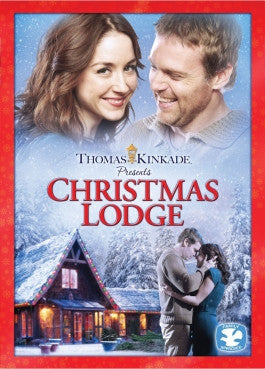 Sale
Christmas Lodge DVD
Watch Trailer
Additional Information
Cast: Erin Karpluk, Michael Shanks
Director: Terry Ingram
Producer: Jack Nasser
Languages: English
Dove Approved: Dove Family Approved
Release Date: 10/10/07
Run Time: 89 mins.
Screen Format: WS
Closed Captioning: Yes
Region Code: 1

See More
Sale price $5.00 Regular price $6.99 You save 28%
Estimated arrival between and for USA.

---
You might also like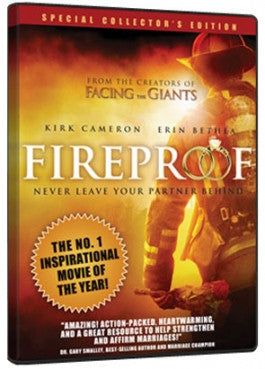 Sale price $5.99
Regular price
$14.99
Sale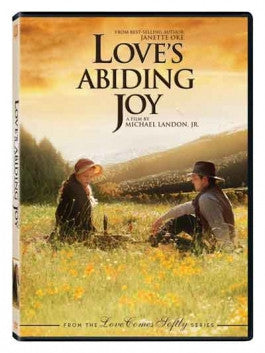 Sale price $5.99
Regular price
$9.98
Sale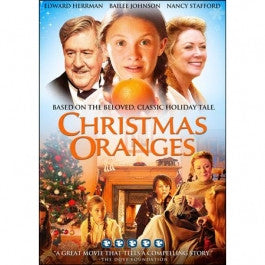 Sale price $5.99
Regular price
$19.98
Sale
—
Sold Out
Christmas Lodge
When a weekend trip to the mountains leads Mary back to the lodge where she spent her childhood holidays, the young lady is moved. Determined to fix the rundown lodge she enlists the help of her grandfather, her family, and her faith. When sparks fly between Mary and Jack (a handsome man who loves the lodge as much as she does) there may be some unforeseen consequences, however. From Tomas Kinkade comes Christmas Lodge, a heartwarming holiday story about faith, family, and love.
The Film
Mary Tobin (played by Erin Karpulk) is a pretty, thirty-something with a love for the great outdoors. Her adventurous spirit, however, is the exact opposite of her boyfriend Kent's (Peter Benson) personality. Kent loves the city more than the country, but one fall day Mary finally convinces him to come explore the woods. As they wander, the two stumble upon a young girl named Charlene (played by Michelle Creber) who has injured her leg. When the two help the young girl home, Mary discovers that she lives in the "Christmas Lodge," a woodsy lodge where Mary spent many of her happy childhood holidays. Charlene lives in the "Christmas Lodge" with her father Jack Rand (played by Michael Shanks), but due to some hard times and difficulties the lodge has fallen into disrepair. Though Jack loves the lodge he can not seem to get enough money to get in running again. When Mary returns home she heads straight to her Grandpa's house. Now Grandpa (played by John Innes) and Mary are very close, especially following Grandma's death, and Mary loves her ailing Grandfather. The lodge is very special to both of them, so the two concoct a dream to have the lodge restored by next Christmas. As the plot of Christmas Lodge advances, however, it seems that it will take a lot of faith and family to finish the project, and when sparks fly between Mary and Jack, it seems that the adventurous woman may need to sort out a few things in her own life too.
Faith, Family, and Fun
Faith, family, and fun-- the film Christmas Lodge is filled with all three. Faith in God is highlighted in the film Christmas Lodge, and the importance of faith is shown throughout the story. As Mary and her family and new friends struggle throughout various circumstances they must remember to fall back on God when confusion arises or times get tough. Loyalty is also highlighted in the film Christmas Lodge. Mary and her Grandpa remember the happy times Jack's family gave them when the Christmas Lodge was running, and they want to give back some of the happiness they received. Loyalty to friends and family throughout difficult times is shown in a positive light as well. Determination and perseverance are also values viewers of all ages can learn from Christmas Lodge. Throughout difficult times or sticky situations Mary, Jack, Grandpa and the rest of the gang persevere with the project and with their lives. An emphasis is put on having the determination to move on in life when things do not go the way you would have liked. And, of course, family, laughter, and a good solid dose of the Christmas spirit fill the scenes of this heartwarming, and heart inspiring film.
Thomas Kinkade
The producer of the film Christmas Lodge, Thomas Kinkade, is, in fact, a well known artist. Raised in a tiny town in California, Thomas Kinkade loved art from a young age. After working for many years Thomas finally became a well known illustrator, then invested his entire life savings into making lithographs. His focus was not on making money, but on creating scenes that would touch and warm the heart. Pieces of home and happy memories frozen forever. Inspired by the story of a young woman seeking to recapture the happy holidays of her past, Thomas Kinkade helped produce the film Christmas Lodge, and even created a painting inspired by the movie. It is a story and piece of art centered around a little lodge in the woods, glowing with holiday cheer, lights streaming from the windows. Like many of Thomas Kinkade's paintings the Christmas Lodge, seems to beckon the viewer in with promises of hot cocoa, blazing fireplaces, warm hugs, and holiday cheer-- much like the character Mary from the film Christmas Lodge remembers.
Conclusion
Grab some Christmas cookies, and settle down with family or friends to enjoy this heartwarming film about family and friends recapturing the meaning and excitement of Christmas. Join Mary, Jack, and Grandpa as they work together to rescue the past and create a brighter future. With themes such as loyalty, faith, friendship, and determination Christmas Lodge is not only a story that will entertain, but also inspire and encourage. This family friendly holiday film will have young and old laughing and ready to make a difference this holiday season.
Christmas Lodge has been rated G by the Motion Picture Association of America. This film received the "Family Approved" award for all ages from the Dove Foundation. As always, it is recommend that parents preview all content to determine what is suitable for their children, but the film Christmas Lodge is generally considered appropriate for most audiences.
The film Christmas Lodge includes the following special features:
-A behind the scenes look at the making of Christmas Lodge
-Thomas Kinkade painting gallery
If you enjoyed the heartwarming, holiday film Christmas Lodge you might like to see some of these other holiday favorites. Gift Of The Magi, two financially challenged newlyweds struggle to give each other the perfect gift, but could it really be right under their noses all along? In Christmas Oranges, young orphan Rose struggles to catch the holiday spirit in this heartwarming story about friendship. Christmas Miracle tells the story of some unlikely friends who discover that together they can make even the most unlikely of miracles happen.