---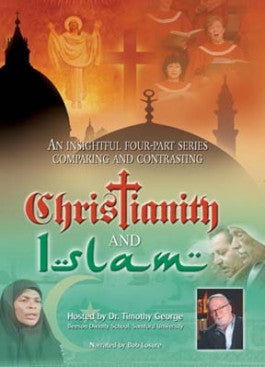 Sale
Christianity & Islam DVD PDF set
Watch Trailer
Additional Information
Subtitles: English
Closed Captioning: Yes
Region Code: A
Sale price $13.32 Regular price $19.99 You save 33%
Estimated arrival between and for USA.

---
You might also like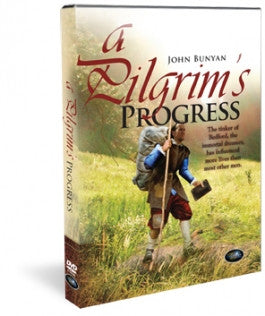 Sale price $4.50
Regular price
$14.99
Sale
—
Sold Out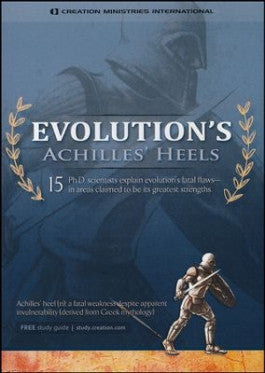 Sale price $9.99
Regular price
$21.99
Sale
—
Sold Out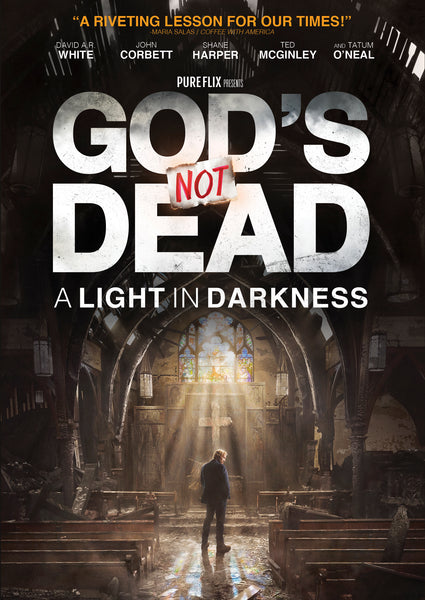 Sale price $17.99
Regular price
$24.99
Sale
—
Sold Out
Christianity & Islam DVD
Based on the best-selling book, "Is the Father of Jesus the God of Muhammad" written by Dr. Timothy George, Christianity and Islam is a comprehensive 4-part DVD that explains the differences and similarities. Many Christians don't know how to communicate with or evangelize to Muslims. They don't know what they believe, they don't know how to relate or communicate with them, which can generally lead to them not talking to Muslims at all. This book helps to combat this, by giving Christians useful tools to not only stand up for what they believe in, but to help them reach out to those in the Islamic faith.
We hear a lot of Islamic words every day on television or in the news, words like jihad, Allah, Quran, imam, ummah, fatwa, and Ramadan. We hear these words, but we don't always know what they mean. Christianity and Islam is a useful DVD that helps give these words meaning and can help us to have a deeper understanding of the Islamic faith. One of the best ways to reach out to these people is to know where they stand and what they believe. If you have Muslim friends that you're hoping to reach out for, this 4-episode collection is a magnificent set to help you grow in your understanding of their religion and culture.
The Problem and the Solution
A common practice for us Christians is to bury our heads in the sand and try to forget that the Muslim religion is growing like wildfire. It's no longer on the other side of the world with more than 13,000 mosques now in North America alone, Islam is becoming more and more common and it's hitting closer and closer to home. This is something we need to be dealing with, and not something to cower from or hide away. Muslims are now our neighbors, that is an unavoidable fact, and we shouldn't treat this as a danger or a threat. This is simply a new mission field for us, as we now have easy access to people of the Muslim faith and we can help reach out to them and bring them to Christ. But, therein lies the problem: how do we relate to them? How to we talk to them about Christ? What do they even think about Jesus? They say that Allah is God is Allah the same God as our God?
One thing that many people don't realize is how many similarities there are between the Christian and Islamic faith. While obviously they are far from the same, there are beliefs that we have in common. This is an important realization to make before trying to communicate or evangelize to Muslims. Christianity and Islam gives insights into this, showing areas where our faith is similar and where it's drastically different. This DVD encourages knowledge and that we learn all we can about Islam. We don't want to appear as ignorant regarding their faith, and so it's important that we research their religion, so we can properly understand what they believe before trying to evangelize to them.
Based on the Book
Originally a successful book, Christianity and Islam is a movie based off the book written by Dr. Timothy George, "Is the Father of Jesus the God of Muhammad?" This book, originally released in 2002 covers a lot of the same topics. It discussed the differences between the two religions and encourages Christians to get out and evangelize to our Muslim neighbors. The book begins with an explanation of why we can't avoid the increase in the Islamic faith anymore. It's too big and too real to avoid anymore. We have to face the issue head-on now and embrace our Muslim neighbors with open arms. Only with their minds open and them seeing our genuine faith will they be willing to listen to us.
"Is the Father of Jesus the God of Muhammad" was written by best-selling author and respected theologian Dr. Timothy George. In Christianity and Islam, Dr. George teams up with T.N. Mohan, award-winning producer and director to bring his captivating book to life. Dr. George is a dean of Beeson Divinity School at Samford University, along with being the executive editor of Christianity Today.
T.N. Mohan is an award-winning film producer and director. He lends his hand to Dr. George to help create this incredibly helpful DVD, using his years of experience in film to create a compelling piece. Mohan was the driving force behind a number of award-winning films, including Hanging on a Twisted Cross, Here I Stand, and For One English Officer.
A Friendly Tone
Mohan and George realize that an angry condemnation of Muslims is not going to help anyone. It's not going to fix any problems, it's not going to make Muslims accepting or willing to listen to our beliefs, and all it's going to do is serve to make people angry or mad. This condemnation of Muslims will only serve to drive a stake between the two religions, making it even harder for us to evangelize to them properly. So, Christianity and Islam is presented in a friendly and peaceful manner. This does not mean, however, that it is willing to bend or sway on its ideas and beliefs. This DVD strikes a perfect balance between telling the unashamed truth but also presenting a fair and balanced viewpoint from the Islamic perspective.
Contents
The Christianity and Islam contains four 25-minute programs, divided up into different sections for ease. The DVD contains:
1. The Tenets of Islam
2. The Trinity
3. The Bible and the Incarnation
4. The Cross and Salvation Includes
The DVD also contains an immersive 32-page study guide with more information about Christianity and Islam and their differences and similarities.
Conclusion
Overall, Christianity and Islam is a fantastic tool with a lot of information and it can be a fantastic resource for evangelizing to those in the Islamic faith. If you are looking to learn more about this religion and how it compares and contrasts to Christianity, Christianity and Islam is the quintessential source for learning more.