---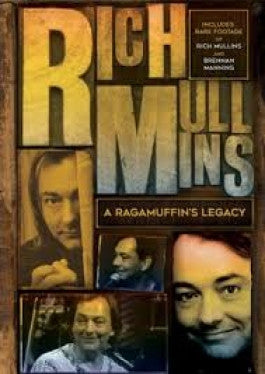 Sale
Rich Mullins A Ragamuffins Legacy DVD
Additional Information
Cast: Shane Claiborne, Rick Elias, Amy Grant
Director: David Schultz
Languages: English
Dove Approved: Dove Approved Ages 12+
Release Date: 10/31/12
Run Time: 125 minutes

See More
Sale price $4.99 Regular price $19.95 You save 75%
Estimated arrival between and for USA.

---
You might also like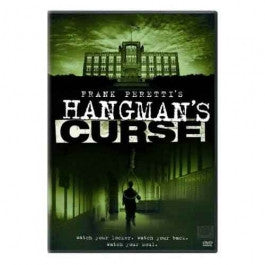 Sale price $3.99
Regular price
$14.98
Sale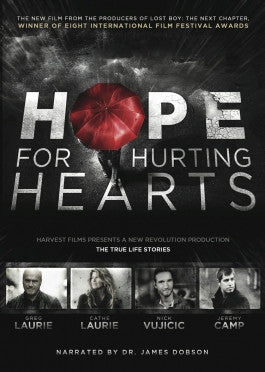 Sale price $3.99
Regular price
$19.99
Sale
—
Sold Out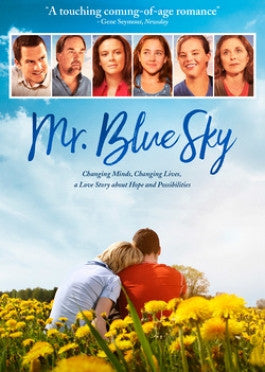 Sale price $3.99
Regular price
$19.95
Sale
—
Sold Out
Rich Mullins: A Ragamuffin's Legacy
He was a young boy with a passionate love of music, despite his family's disapproval. He was a wild young man who found peace in worship. He was an up and coming Christian musician who left everything to serve the Navajo people. He was a man with inspiring faith, incredible music, and a lasting legacy. His name was Rich Mullins.
Come to know the life and legacy of the singer and songwriter Rich Mullins in the documentary-style film Rich Mullins: A Ragamuffin's Legacy. The story of a man who left everything to serve God on an obscure Navajo reservation in New Mexico. Interviews with Rich's friends and family, with well-known Christian artists like Amy Grant and Michael W. Smith, and a few with Rich himself. Be encourage, challenged, and inspired by the story of one unique, yet remarkable man.
Rich Mullins: An Unusual Life
Rich Mullins: A Ragamuffin's Legacy tells the story Rich Mullins, a very unique story without a doubt. After all, who turns down fame and fortune for obscurity and poverty? Born to John and Neva Mullins, tree farmers in Indiana, Rich was always unique. His four siblings loved the lifestyle and work of farming, but Rich (who was expected to take over the family tree farm) had other interests; namely music. A disappointment to his father, Rich's childhood was filled with many hard words and actions. Despite his struggles with his father, Rich found Jesus at a young age. Raised in a Christian home, the Mullin's family attended a Quaker church for most of Rich's childhood, something that would have great influence over Rich's life and work years down the road. In 1974, and against his father's wishes, Rich headed off to college to pursue his dream of music. Those were difficult years for the young man that inspired Rich Mullins: A Ragamuffin's Legacy, but his faith and his passion paid off. Working in a parking garage to pay his way through school, Rich finally graduated from Cincinnati Bible College four years later with life lessons imprinted on his heart. Struggling to make ends meet with his music, Rich worked for three years as a youth and music pastor at a church in Kentucky. But as he worked with young people, Rich began to realize the impact (good or bad) music had on the lives of young adults. With this new wisdom and his old passion, Rich began pursuing music full time, spending endless hours recording and performing song after song. When Christian artist Amy Grant heard his song "Sing Your Praise To The Lord" and asked to use it in her next album, Rich Mullins knew the time had come to move to Nashville and begin recording as a solo artist. Over the next few years Rich, as viewers will learn in Rich Mullins: A Ragamuffin's Legacy, wrote many songs for Amy Grant and other artists, produced his own albums, and toured the country.
Something was missing in his life, however, so Rich spent some time as a missionary in both South Korea and Thailand. It was on a visit to an Indian Reservation, however, that Rich found what he had been looking for. A unique and different sort of person to begin with, Rich's friends thought he had officially become crazy when, in 1988, Rich first moved to Wichita, Kansas to work on a degree in Music and then a few years moved to the Navajo reservation in Tse Bonito, New Mexico to teach music to children. Throughout his life Rich struggled with addictions and other problems, but his life still stands as an example of the changing power of God's grace. His deep desire to love like Jesus, serve those around him, and praise God's name are lessons to everyone who sees the film Rich Mullins: A Ragamuffin's Legacy, and his legacy and impact on individuals, the Navajo reservation, and even the Christian music industry, is undeniably powerful. Rich passed away in 1997, but his story lives on as an example to believe in God's forgiveness, to pursue his calling on your life, and to follow where he leads; even to the obscure reaches of New Mexico.
Conclusion
Through narrations of Rich's life, interviews with individuals close to the musician, and even thoughts from Rich himself, viewers of Rich Mullins: A Ragamuffin's Legacy will come to understand the life of a man who was really to trade everything for Jesus. A story of a real man; a man with struggles and failures-- Rich Mullins: A Ragamuffin's Legacy serves as a reminder that no one is outside of God's grace, and that God can use even the most broken of people to glorify his name. A powerful lesson on sacrifice, dreams, desires, comforts, and a desire to serve God wherever he calls you is found in the film Rich Mullins: A Ragamuffin's Legacy. Viewers will also be encouraged to remember that God can be found in the most unlikely places and the most unlikely of people. The life of Rich Mullins, as told in Rich Mullins: A Ragamuffin's Legacy, by those who knew him best is a powerful reminder of love, grace, and a heart set on following God. From Indiana, to Kentucky, Tennessee, Thailand, South Korea, and even to the far corners of New Mexico, God can be found, his people can worship his name, he can be glorified and served, and his grace and love can reach, just as in the life of Rich Mullins.
Rich Mullins: A Ragamuffin's Legacy has not been rated by the Motion Picture Association of America, and may include topics and issues not suitable for younger viewers. As always, it is encouraged that parents preview all content to determine what is suitable for their children, and the film Rich Mullins: A Ragamuffin's Legacy is generally recommended for older audiences.
If you were inspired by or enjoyed Rich Mullin's story, you may like the dramatized version of his life which inspired this documentary, the film Ragamuffin.