---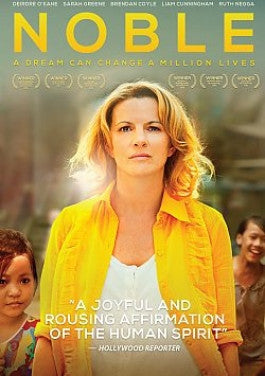 Sale
Noble DVD
Additional Information
Director: Stephen Bradley
Producer: Stephen Bradley, Melanie Gore-Grimes
Languages: English
Release Date: 2/29/12
Run Time: 101 Minutes
Closed Captioning: No
Region Code: 1

See More
Sale price $11.99 Regular price $14.99 You save 20%
Estimated arrival between and for USA.

---
You might also like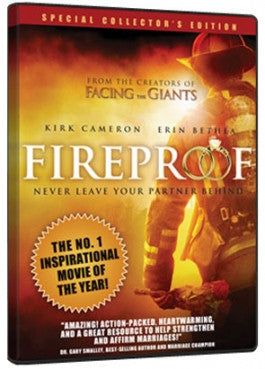 Sale price $5.99
Regular price
$14.99
Sale
—
Sold Out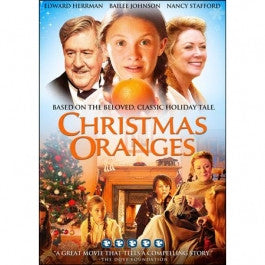 Sale price $5.99
Regular price
$19.98
Sale
—
Sold Out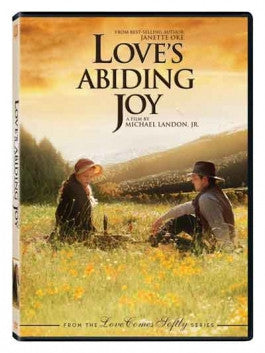 Sale price $5.99
Regular price
$9.98
Sale
—
Sold Out
Noble
Biopic Based on Christina Noble, the Irish woman who served homeless children in Vietnam.
For Christina Noble, everything but her spirit was broken, everything but her dream was Taken, but she went on to set up a support network for homeless children in Vietnam. Noble is an award winning film based on an amazing true story of an Irish woman who fearlessly takes on a daring goal to escape the slums of her home country and to give of herself on the streets of Vietnam.
Synopsis of Noble
At the tender age of ten, Christina Noble's mother passed away and she and her brothers and sisters have moved around to various institutions where they were exposed to all kinds of mistreatment and told that the others had passed away. When Noble was finally released from the orphanage, she ended up homeless where she even slept in a hole she had dug in a park.
When she was 18, Christina Noble escaped to England to live with her brother. It was there that she and her husband met and married; they had three children, Androula, Helenita and Nicolas. During this period in her life, in the early seventies, she had a dream about Vietnam.
She doesn't' know why she dreamed about Vietnam, perhaps because it has been so prominent in the news because of the Vietnam war, but she dreamt of poor children running down a road naked, escaping from napalm bombing. They were running on the cracked ground and running toward Christina. One child in the dream begged her for help.
It wasn't until 20 years later, in 1989 that Christiana actually arrived in Vietnam specifically to help children in need.
Overcoming overwhelming odds, Christina has founded a foundation that is located in Ho Chi Mihn City; from there many programs have been developed that touch the lives of countless living in poverty both in Vietnam and throughout Mongolia.
Accolades:
Noble The Movie has won awards in six different film festivals stateside including the Santa Barbara International Film Festival's Panavision Spirit Award.
Among the other awards, Noble has won the "Best Feature" in the Boston Irish Film Festival (2014), Audience Award in the Dallas International Film Festival (2014) and Best Foreign Film in the Newport Film Festival.
Cast:
Noble includes performances from the following actors and actresses among others. Deirdre O'Kane as Christina Noble, Sarah Greene as Middle Christina, Gloria Cramer Curtis as Young Christina, Brendan Coyle as Gerry Shaw, Mark Huberman as David Somers, Nhu Quynh Nguyen as Madame Linh, Ruth Negga as Joan, David Mumeni as Mario, Liam Cunningham as Thomas, Kinh Quoc Nguyen as Trung, Pauline McLynn as Mother Superior, Eva Birthistle as Sister Laura, Paul Hickey as Father O'Leary and Matt Sipprell as an European Investor
Critical Reception:
Noble has been praised by Critics; calling it "captivating," "moving," and "genuinely powerful." The Hollywood Reporter has praised Noble calling it "Impressive overall" with "strong casting." The Irish Times has called the film "both terrible and inspiring" in its depiction of some of the horrors of real life.
Response:
As a little Girl, Christian Noble is exposed to all of the worst things that live in this world can throw at a person. She had an alcoholic and abusive father. She was tricked, deceived and abused by those holding cultural and spiritual authority. She faced the loss of her mother when she believed her mother would live.
After the loss of her mother, Christina Noble was separated from her siblings and told that they had all died. She was shuffled from one orphanage to the next. By the time she reached the age that she was required to live on her own, she was unable to put a life together and found herself homeless.
She experienced the worst possible horrors in her young adult life and despite marrying and having three children; she was the victim of domestic abuse.
This whole story sounds like a terrible disaster, but in truth it ends in victory. In early adulthood during the era of the Vietnam Conflict, Christina had a dream that she would be used to help the helpless in Vietnam. Having this vision in her heart, she carried it with her for decades; not knowing what to make of it.
As Christina grew older, twenty years after that original dream, she traveled to Vietnam with a heart to care for children in need. Over the course of the years the "Christina Noble Children's Foundation" was founded as a partnership that is devoted to helping children in need of long term or emergency medical care.
They provide nutritional rehabilitation, education, on the job training and placement, and care for children who are particularly at risk of exploitation.
The vision of The Christina Noble Children's Foundation is to help each child reach its maximum potential. If possible the aim is to do that in the context of the community and their family; providing respect, dignity and love for the children.
The Foundation was founded in 1991, two years after Christina Nobles' initial arrival in Vietnam. The scope of the organization includes over 100 projects that have been established or completed since 1991; including health services, community support, education and many other services to thousands of at-risk children.
Christina's organization now operates in Mongolia as well where there are thousands of children living under terrible conditions, struggling to meet the basic survival needs.
Responses:
Those who have watched Noble have been moved by the themes in this powerful film. They've said things like "This film is amazing, powerful and very emotional." "Watching this movie will be time well spent, but I'm warning you, you WON'T be the same after watching it. " "Just watched this fantastic film, what a wonderful, brave, strong woman. After all she went through and then achieving so much in her life. This is a brilliant film that I recommend to anybody."
Buy Noble the movie from FishFlix.com today and you won't be disappointed, but you've been warned, this film will change you.