---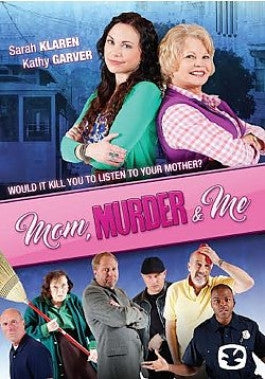 Sale
Mom, Murder, and Me DVD
Additional Information
Director: Heather Donnell
Producer: Heather Donnell
Languages: English
Release Date: 7/31/12
Run Time: 93 Minutes
Closed Captioning: Yes
Region Code: 0

See More
Sale price $5.99 Regular price $19.99 You save 70%
Estimated arrival between and for USA.

---
You might also like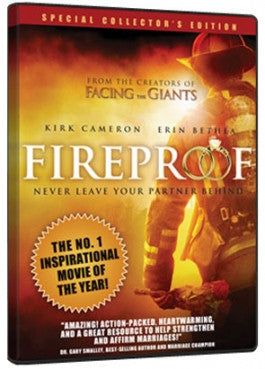 Sale price $5.99
Regular price
$14.99
Sale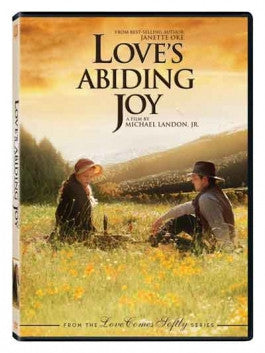 Sale price $5.99
Regular price
$9.98
Sale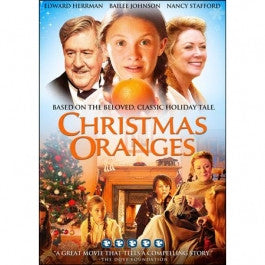 Sale price $5.99
Regular price
$19.98
Sale
—
Sold Out
Mom, Murder, and Me DVD
Mom, Murder, and Me is a lighthearted and hilarious comedy about a mother and daughter duo's attempt to solve a crime. Annabel is a young woman who often struggles to get along with her extremely overprotective mother, Joan. Joan just wants to do what is best for her child, but often jumps to conclusions and has irrational fears. As the film progresses, Annabel and Joan learn how to work together and how to appreciate each other's differences. Mom, Murder, and Me is an entertaining and heartfelt film that will leave viewers sore from laughing at Annabel and Joan's hilarious blunders in their attempt to solve a crime.
Synopsis
Mom, Murder, and Me begins in a quiet town, where Annabel lives. She is a young woman who lives in an apartment complex by herself. Her mother, Joan, is shown to have a hard time letting go of her daughter and is extremely overprotective.
One day, Annabel's friend Wanda is found dead in her apartment. Annabel is grieved and Wanda's death is ruled as a suicide. Not too long before her death, another man in the same apartment building was found dead. This case was also ruled as a suicide, but the wheels in Annabel's head begin turning. As she considers all the different factors leading to these deaths, she begins to piece together a murder case. Her idea is plausible, though it is far from likely. Both deaths were investigated by the police and considered suicide. Mom, Murder, and Me shows the stubborn and resilient attitude of Annabel as she decides to take matters into her own hands.
Annabel informs her mother, Joan, of what is going on and her suspicions about murder. Joan decides to come stay with Annabel in order to help her with this investigation. The two of them try and reason out the evidence they have and decide that they are going to need some outside help. Though Annabel is sure of what she has seen, she knows that if this case truly involves a murderer, she and Joan could be in great danger. They decide to recruit a police officer named Buck. He is friendly and kind and is more than willing to help the two women on their investigation. Mom, Murder, and Me even finds the handsome police officer taking a liking to Annabel, and watches as their relationship develops over the course of the film.
Joan is extremely overprotective of her daughter and decides that Annabel must be kept safe. In a hilarious scene filled with sight gags, Joan installs numerous bolts and locks on the doors and windows in order to keep Annabel safe. Her overprotective nature often annoys Annabel, but deep down she knows that her mother loves her deeply and is just trying to do what is best for her.
Mom, Murder, and Me watches as Annabel and Joan do their best to try and solve this case. They are amateur sleuths who don't have much of an idea of what to do. They blunder their way through the case, and make some unexpected discoveries. All the evidence that they find seems to point to murder, and they are led farther and farther down a path of intrigue and clues. Unfortunately, their sleuthing is far from subtle and they attract the eye of the murderer. He discovers what they are up to and is determined to do anything in his power to keep them from solving the case.
It's up to Annabel, Joan, and Officer Buck to follow the clues and catch the murderer before he catches them. Can their amateur sleuthing skills actually save the day or will they just further endanger themselves? Mom, Murder, and Me follows these characters on their daring adventure, and finds a touching lesson amongst the comedic backdrop. This film is perfect for mothers and daughters to watch together, as they will learn how to work together despite their differences.
All Because of Love
Throughout the entire story of Mom, Murder, and Me, the relationship between Annabel and Joan grows and changes. In the beginning, this film shows how difficult it can be for them to relate to one another. Annabel is independent and somewhat of a free spirit. She is often naive and finds herself in predicaments that she cannot handle on her own. Joan, on the other hand, is extremely overprotective and wants to do everything in her power to take care of her daughter. Though she is a grown woman, Joan still treats Annabel as if she is a young girl.
This can lead Annabel to feel smothered sometimes, as she just wants to be independent. She wishes to do things her way and does not enjoy having someone constantly looking over her shoulder. When Annabel finds herself in the midst of this murder case, she realizes that she may need some outside help. Joan instantly volunteers, but Annabel is reluctant to let her help. She just wants to do something on her own for once and wants her mother to know that she can take care of herself. However, as things heat up in Mom, Murder, and Me, Annabel realizes that she is going to have to get along with her mother in order to stay alive.
Throughout the film, one thing is very evident. Joan loves Annabel deeply, and vice versa. Though they do not always know how to communicate this to each other, the viewers never doubt for a moment how deep their love runs. Mom, Murder, and Me shows a great depth of character in Joan, as she does everything because she loves Annabel. Though she is overprotective and needs to let her daughter be independent, the two never doubt just how much they love each other. Everything they do is an attempt to do what is right for the other one, and this sweet relationship can teach viewers a lesson. It is very important to look past the simple action and get to the heart of the motivation. Though Joan's overprotectiveness annoys Annabel, she knows that it is all because of love.
Mom, Murder, and Me is a hilarious film that is perfect for families to enjoy together. This DVD is entertaining and filled with life lessons about the importance of relationships.