---
Sale
Caged No More DVD
Additional Information
Director: Lisa Arnold
Producer: Jarred Coates, Lisa Arnold
Languages: English
Release Date: 6/6/12
Run Time: 97 Minutes
Closed Captioning: No
Region Code: 1

See More
Sale price $15.00 Regular price $19.99 You save 25%
Estimated arrival between and for USA.

---
You might also like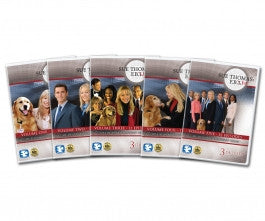 Sale price $95.99
Regular price
$119.99
Sale
—
Sold Out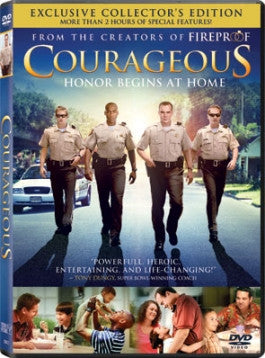 Sale price $5.99
Regular price
$24.99
Sale
—
Sold Out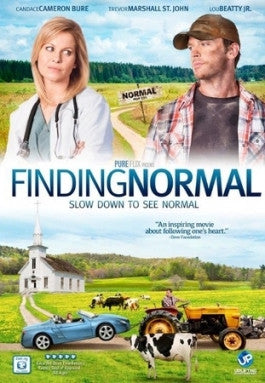 Sale price $8.99
Regular price
$14.99
Sale
—
Sold Out
Caged No More
Caged No More is an important new drama that hopes to highlight and raise awareness of sex trafficking going on throughout the world. Many people live their day-to-day lives without ever realizing that human trafficking is occurring everywhere, even in America. The truth is that this is an ongoing struggle with incidents happening every day. This film helps to spotlight anti-trafficking organizations so you can help to get involved in the fight against slavery and trafficking. This film will teach prevention, awareness, and help you to have a more thorough understanding of the horrible issue that is facing our world.
This intense and gripping drama tells the story of Aggie Prejean, a grandmother who is desperately trying to find her two missing granddaughters, Skye and Elle. Inspired by real events, this movie tells a thrilling story of Aggie's mission to save her two girls from their sinister father. Upon more investigation, it is discovered that they have been kidnapped by their father and they're being taken overseas to be sold into slavery. He has a massive drug debt to pay off, which he hopes to do by selling his two daughters into trafficking. With the help of the girls' highly-regarded philanthropist uncle and his Special Force son Wil, they embark on an international journey to find the two girls and bring them back to safety. With a desire to both educate viewers and inspire them to join the fight, Caged No More is a powerful film that is sure to motivate you to get involved.
Why Does This Movie Matter?
As the world's fastest growing crime continues to become more and more prevalent, it's critical that people become aware of the issue and learn how they can fight back against it. As it stands now, an estimated 27 million people are enslaved worldwide and approximately 1.2 Million children are put into human trafficking each and every year. This is an important issue that is only going to get worse over time, not better. Caged No More is an encouragement to not wait to do something. It's important to start helping now so together we can put a stop to one of the most horrific crimes of all time.
The Story
In a desperate place, Aggie Prejean finds herself holding her goddaughter Macy in her arms. As Macy, the woman who had meant everything to Aggie, dies in her arms, she lets out a desperate please, asking Aggie to save her girls from Jack. This cryptic message initially confuses Aggie, but she is determined to look into it. After finding out more and coming to understand that Jack is Macy's husband, Aggie begins to wonder if their girls have been kidnapped by Jack. The father, Jack, is a drug addict with a severe history of debt. When his drug debt is called upon to be repaid, Jack finds himself short of funds and unable to make these payments. Fearing for his life, he kidnaps his two daughters and takes them overseas to be sold into slavery. He hopes to be rid of his daughters and his debt after turning them over into human trafficking.
Aggie is determined to stop this from happening, however, after the promise she made to a dying Macy. After looking more into Jack's past, she comes to find that he has a twin brother by the name of Richard. Richard is a wealthy philanthropist and is well-respected for his constant giving and humanitarian efforts. When he comes to find out that his brother is involved in a kidnapping, he feels compelled to help and is willing to use his large amount of resources to get these girls back.
Aggie and Richard also recruit Richard's son Wil, who used to be a member of the Special Forces. Richard and Wil are both in shock and disbelief at the horrific things that Jack is doing and together, they work to bring Jack to justice. Teaming up with a human trafficking rescue group, they make the trip to Greece, where they believe Jack to be planning to sell the girls. It is at this moment that Aggie's heart is filled with peace by God. She prays to God and asks Him for comfort concerning these events. She knows that He can protect them and keep them safe. She just hopes that they're not too late to stop Jack.
Back in their home of Louisiana, Richard and Wil's church do what they can to form a group to pray for the safety of Elle and Skye. They know that every prayer and every second matter. Through this, the church is convicted to do what they can to help others in the sex trafficking industry. This is a powerful message that is sure to convict all who watch it to get involved in their own communities to fight back against human trafficking.
As Aggie and Richard get closer and closer to Jack, Jack also gets closer and closer to getting rid of his daughters. Between the prayers of Aggie and the two girls, God's divine peace transcends the situation and helps to bring clarity and guidance to the girls' rescuers. This is a thrilling drama that will keep you on your toes. Aggie and Richard get closer to finding Jack, but will they be able to make it in time before the girls are gone?
Conclusion
Caged No More is a powerful film that will shed some light on a lot of the evil that is going on in our world today and will help you to understand the importance of getting involved. There are a number of anti-trafficking organizations and this movies will help equip you and encourage you to get involved with these groups. Slavery and trafficking is an unspeakable evil and it is vital that we all get involved to put an end to it. This feature-length drama is a wonderful resource to educate viewers about the truth behind sex trafficking, and will keep you on the edge of your seat as Aggie and Richard do everything they can to bring a stop to Jack.