---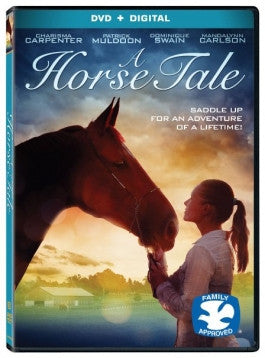 Sale
A Horse Tale
Additional Information
Cast: Charisma Carpenter, Patrick Muldoon, Dominique Swain, Billy Tilk, Mandalynn Carlson
Director: Brad Keller
Languages: English
Dove Approved: Dove Family Approved
Release Date: 11/16/11
Run Time: 85 Minutes
Screen Format: WS
Closed Captioning: Yes
Region Code: 1

See More
Sale price $18.32 Regular price $19.99 You save 8%
Estimated arrival between and for USA.

---
You might also like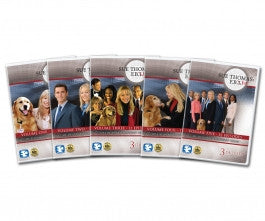 Sale price $95.99
Regular price
$119.99
Sale
—
Sold Out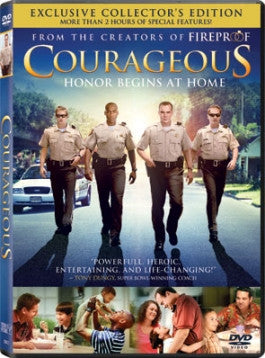 Sale price $5.99
Regular price
$24.99
Sale
—
Sold Out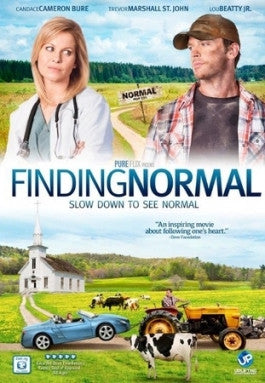 Sale price $8.99
Regular price
$14.99
Sale
—
Sold Out
A Horse Tale
This is a story of strangers becoming friends, and then becoming family.
A Horse Tale is a new film by Lionsgate Entertainment that tells the fun and enjoyable story of Michael and his daughter Chloe. Michael is an overprotective father who finds himself always trying to protect his daughter and keep her in line. When a small incident occurs at Chloe's school, Michael decides to take her on his next business trip, to a horse farm that is about to be foreclosed on. While Michael will still need to work and help the owners keep their farm from being foreclosed upon, he hopes that this can be a good time of father-daughter bonding time as well.
When they arrive, it's just a job, another failing enterprise that needs some help balancing its books and keep itself from going under. But as Michael and Chloe learn more about the family and start forming relationships, it begins to become much more than just a farm. They become personally invested in the enterprise and do everything they can to keep the farm afloat. This enjoyable family movie is a wonderful tale of a father and daughter working together and features a variety of enjoyable characters and events. This is a clean family movie that everyone can enjoy together.
A Horse Tale features Patrick Muldoon as Michael Thompson, Charisma Carpenter as Samantha Harrison, Dominique Swain ad Sydney and introduced Mandalynn Carlson as Chloe Thompson. This fun Christmas movie has one central goal. Can they all learn to sort out their differences and together work to save the farm from being foreclosed? While Michael had originally intended for this to be a quick trip where he could save the farm, spend some time with his daughter, and get out, he begins to get emotionally invest, not just in the farm, but in one of the ladies running the farm: Samantha Harrison
Michael and Chloe
Michael is an accountant who works to help people balance their books and keep their businesses stable and afloat. He is also a single dad who is trying to figure out how to raise his daughter. Because he is a single dad, he doesn't have much experience with trying to raise his daughter and senses a lot of separation between them. He wants desperately to maintain their relationship and so when he is given to go work on a farm with horses, he chooses to take his daughter on this fun trip together. His assistant tells him that her uncle's farm is about to go under and she asks him if he can go and try to help them.
Taking Chloe on this working vacation, they get to the farm and begin working to help save the farm. While Chloe is initially underwhelmed and didn't want to go on this trip in the first place, she begins to warm up when she sees the farm and realizes that there are horses here. Falling in love with the horses, the farm, and even the people running the farm, Michael and Chloe do what they can to save the farm. And while Chloe is initially unhappy that her father drug her out here to the farm, she begins to change her mind when she meets the horses and has the opportunity to ride them. She begins to form a relationship with the horses and the people around her and begins to understand the idea of a happy and connected family.
Saving the Farm
When Michael and Chloe arrive, they come to find that the bank is threatening to foreclose on them. When Michael looks into the state of their books, he finds they are horribly disorganized and in need of much repair. Michael does what he can to help, but he still fears that it's not going to be enough and that the farm may very well have to go under. He begins to feel the pressure as the foreclosure date looms nearer and nearer. With the Christmas season quickly approaching, his daughter upset with him for dragging her out here, and some unwelcoming from the owners of the farm, Michael must work even harder to make sure the farm remains safe and secure.
While working here, Michael meets one of the young ladies running the farm, Samantha Harrison, or Sam as she is called. While her father and sister aren't concerned about an outside "city boy" working to help save the farm, she gets very upset by this and doesn't think hiring outside help is the way to go. She believes they'll be capable of saving the farm themselves and they don't some outsider to help them do it. But as she begins to spend more time with Michael, she begins to become attracted to him. Michael begins to feel the same way about Sam, as well, and this motivates them both to work together and put aside their differences to help save the farm.
A Horse Tale is a fun and enjoyable film with beautiful shots of horse-riding and a wonderful story of strangers becoming friends and friends becoming family. You will see Michael and Chloe begin to become part of the family as they help bring stability back to the farm. With the bankers closing in fast and wanting their money now, will they be able to save the farm and raise the money they need to before it is too late? This is a wonderful film of people working together and working hard to accomplish a monumental task. As things get more and more difficult and their relationships begin to strain under the pressure, will they be able to accomplish their task, or will they have to sell the horses and give up their happy farm life?
Conclusion
A Horse Tale is a family-friendly film that the Dove Foundation has approved for all ages. With an MPAA rating of G and an approximate run-time of 85 minutes, this is a perfect film to watch together on a family movie night. This Christmas film could easily become a yearly Christmas tradition to gather around and watch together as a family.