---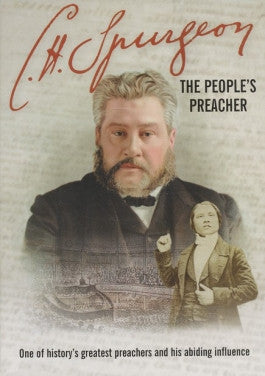 Sale
C. H. Spurgeon: The Peoples Preacher DVD
Watch Trailer
Additional Information
Languages: English
Run Time: 70 minutes
Subtitles: English
Region Code: A
Sale price $5.00 Regular price $19.99 You save 75%
Estimated arrival between and for USA.

---
You might also like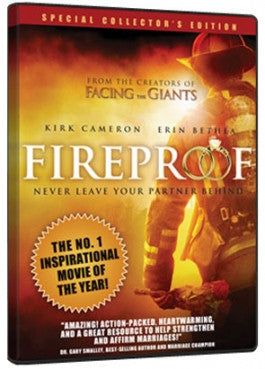 Sale price $5.99
Regular price
$14.99
Sale
—
Sold Out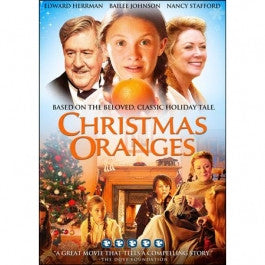 Sale price $5.99
Regular price
$19.98
Sale
—
Sold Out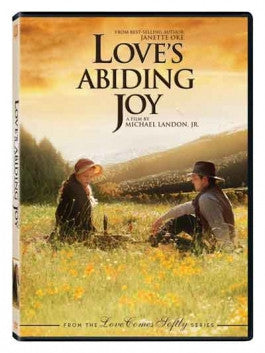 Sale price $5.99
Regular price
$9.98
Sale
—
Sold Out
C.H. Spurgeon: The People's Preacher DVD
C.H. Spurgeon: The People's Preacher is a moving and personal documentary that takes a look at the life of one of history's greatest preachers. This film follows him all the way from childhood to the very end of his life. Find out how he came to be such a world renowned preacher and how he garnered the love and respect of many nations. Charles Spurgeon is recognized as one of the most influential preachers ever, and this documentary shows his incredible journey of faith. Viewers will see the most intimate trials and triumphs that Spurgeon overcame and will be left with a beautiful picture of his life. C.H. Spurgeon: The People's Preacher paints a beautiful portrait of an amazing man, friend, and preacher.
The Life of Spurgeon
C.H. Spurgeon: The People's Preacher follows the timeline and different events that took place in Charles Spurgeon's life, giving viewers a detailed and personal look at his journey.
Charles Haddon Spurgeon was born in Kelvedon, Essex. He grew up an Anglican and was not converted until he was fifteen years old. His conversion came because he was trapped in a terrible snow storm and sought refuge in a Methodist chapel. There, God opened his heart to the message of Jesus Christ and salvation, and he was baptized a few months later.
Within that same year, he moved to Cambridge and started teaching Sunday school, though he was only fifteen. His first sermon was delivered in a small cottage, completely unexpectedly. His friend was supposed to deliver the sermon but was suddenly unable too, leaving Spurgeon to do it. From this very first message, he was known for having preaching skills and a style that far exceeded the average. A small Baptist church in Cambridgeshire hired him on as their preacher later that same year, marking the beginning of a successful career.
Four years later, Spurgeon was preaching at a different church, and had been on a probation period for three months. He became a pastor at London's widely renowned New Park Street Chapel, though he was only nineteen years old. This congregation was the largest Baptist one in all of London, though it had recently lost many members. Spurgeon found friends among the other pastors in the congregation and was given lots of support and mentorship through this chapel.
Just shortly after arriving at Park Street, he became known for his amazing preaching skills. His first sermon was published, and this sparked further study of his words. Soon, every single one of his sermons was published and circulated widely throughout the church and other cities. He was known for being young, but incredibly wise.
This immediate fame was not all good for Spurgeon. As soon as he became widely known, he was criticized. Critics picked apart his style of teaching, stating that it was nothing different and revolutionary, but was simply words being spoken by an ordinary young man. This, however, did not hurt Spurgeon's credibility and only gave him more fame. The people realized that he was not anything extraordinary but was simply a man who was following God's teaching and saying the words that he was given by the Holy Spirit.
He began preaching to other venues, some that included over 10,000 people. His fame continued to rise, but he didn't let it overcome the simplistic style of teaching that he possessed. When he was just twenty-two years old, Spurgeon was known as the most popular preacher of the day.
In January of 1856, he married a woman named Susannah, and the two had twin sons together. In that same year, Spurgeon delivered a sermon at the Surrey Gardens Music Hall for the very first time. However, tragedy struck and someone in the crowd yelled "fire". This caused a huge stampede of people to make for the door and several people died because of the trampling crowd. This devastated Spurgeon, and he dealt with the repercussions of this for many years to come. Depression hit him because of this event, and he often found himself moved to tears for absolutely no reason. Something about this terrible event deeply affected him, and he never quite recovered from it.
In 1861, Spurgeon and his congregation moved to a Metropolitan temple in Southwark. This building accommodated six thousand people, lending itself well to Spurgeon's large audience. This tabernacle was the largest religious building at that time. The crowd continued to grow steadily, and his fame continued to be spread throughout the nation. He remained preaching at this temple until his death, thirty one years later. Here, at this temple, Spurgeon never gave an altar call. Instead, he told the congregation that if they were moved by the Spirit, they could stop by his vestry the next morning in order to speak to him. It never failed that he had at least one person waiting outside his door on Monday morning.
One thing that Spurgeon did differently than most preachers was his notes. He fully wrote out each of his sermons, including every last word, but did not use this at the pulpit. Instead, he took the full sermon and created a simple outline from it. This allowed him to know what he was going to say, but left room for the Spirit and genuine emotion to come through. This style of preaching greatly appealed to the people, as he was well prepared but still fresh and open.
As the rest of his life went on, Spurgeon continued to garner fame. However, he began to break away from the Baptist church and challenged many of their core teachings. This caused him to have some issues with the leadership, and he eventually became disassociated with the Baptist Union. He strongly opposed slavery, which also put him in direct opposition with Southern Baptists. Throughout all of this, Spurgeon remained true to the beliefs that he held strongly to, and was never swayed by popular opinion.
C.H. Spurgeon: The People's Preacher is a powerful documentary that takes an intimate look at the life of one of history's greatest preachers.