---
Ben-Hur 2016 Blu-ray DVD Digital HD
Sale price $15.99 Regular price $24.99 You save 36%
Estimated arrival between and for USA.

---
You might also like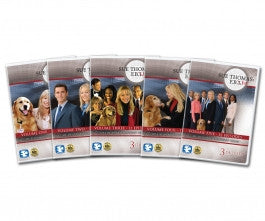 Sale price $95.99
Regular price
$119.99
Sale
—
Sold Out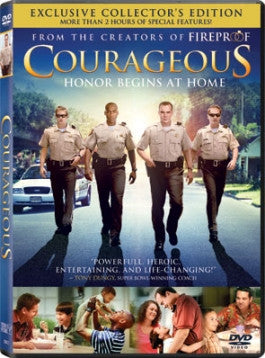 Sale price $5.99
Regular price
$24.99
Sale
—
Sold Out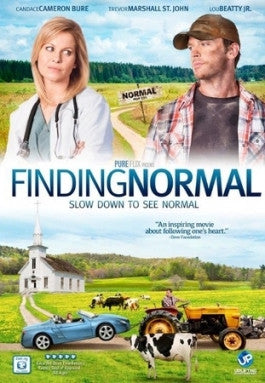 Sale price $8.99
Regular price
$14.99
Sale
—
Sold Out
Ben-Hur | Christian Movie, Film Blu-ray - DVD - Digital HD
In the ancient land of Israel there lived two brothers. One Judah Ben-Hur, Jew by birth, the other Messala, Roman by birth and raised by the Hur family. There bond was tighter than any in the land until one day. The day Messala condemned Judah and his entire family to death. Except there was one thing Messala did not account for Judah to live. To live and to grow a thirst for revenge so great he would go to impossible lengths to repay his brother for his betrayal. From Paramount Pictures comes an epic retelling of the classic story of revenge, adventure, action, love, and redemption Ben-Hur.
Starring Jack Huston playing the title role of Judah Ben-Hur, Rodrigo Santoro as Jesus, along with Toby Kebbell as Messala Severus, Morgan Freeman as Ilderim, and Nazanin Boniadi as Esther
Brother versus Brother
It was the time Caesar Agustus governed the land of Israel. The Romans and Jews were bitter enemies, each despising the other with equally intense hatred. Yet, in the Ben-Hur household things were different. When Messala Severus (Toby Kebbell), a Roman by birth, was left an orphan the family Ben-Hur lovingly adopted him, raising him beside their own two children Judah (Jack Huston) and Tirzah (Sofia Black-D'Elia). The two brothers, though bitter enemies by blood, grew into an unshakable brotherhood. When Messala begins to fall in love with Tirzah, however, things begin to splinter in the story of Ben-Hur. Setting off to seek his fortune Messala returns three years later a commander in the Roman Army and looking for a way to impress his superior, Pontious Pilate (Pilou AsbÌÎ_k). Lovingly welcomed back by Judah and the rest of the family, Messala is quick to ask Judah if he will help him catch the Zealots which have been plaguing the Roman Army. Judah agrees he will help, but carefully refuses to give up the names of the Zealots. When an injured Zealot shows up in the family stables, however, compassionate Judah cannot turn him away and agrees to help him until he can recover. Unfortunately for Judah the Zealot heals quickly, quick enough to attempt to assassinate Pilate from the tower of the Ben-Hur home. Angry, the Roman Army storm the Ben-Hur house, led by Messala. The assassin escapes, but Judah, Tirzah and their mother Naomi (Ayelet Zurer) are not as fortunate. His beloved adopted family held hostage before him, his Roman superior watching him Messala makes a fateful decision. He condemns them all to death. The woman he loves, the mother he knew, the brother who always stood beside him, they are all dead. But Judah Ben-Hur escapes the death sentence, as the epic film Ben-Hur portrays, and is instead condemned to serve in the galley of a ship. He waits for years for escape, his hatred and revenge growing each day. When his ship is destroyed in a battle with the Greeks, Judah Ben-Hur finally has the chance to avenge the death of his mother and sister, and turn in revenge on the brother who betrayed him. Messala is not expecting him, but Judah Ben-Hur was not expecting one man either. That man was Jesus. What will happen to the brothers now?
Revenge versus Redemption
The epic story of Ben-Hur is filled with painful, yet powerful lessons viewers of all ages can learn from. A Prince of Israel with a loving family, and a brother beside him Judah Ben-Hur had a life filled with blessings. When those blessings were ripped from him by a brother who betrayed him, a brother who killed his mother and sister, the only thing left behind in Judah Ben-Hur's life was hatred and a deep desire for revenge. Yet, when Judah comes in contact with an extraordinary man, Jesus, his life is radically shaken. Ben-Hur brings to life the transformative power of the gospel, the life altering power of forgiveness, and the unimaginable change love over hatred can bring in a person's heart. Ben-Hur is a powerful reminder to viewers of all ages that although forgiveness can be painful, it is life changing, it is redeeming. Ben-Hur is an epic story of revenge versus redemption that will challenge the faith of viewers young and old alike.
A story of brother against brother, of man against world, of slave against Rome, Ben-Hur is filled with adventure, action, chariot races, the splendor of Rome, love, redemption, hope, forgiveness, and the transforming power of the gospel. A story that weaves together the life of Jesus, the Roman Empire, and the life of one incredibly wronged man, Ben-Hur will entertain viewers of all ages. It will remind viewers that the gospel can bridge even the most distant of worlds, and the most broken of relationships. It will encourage individuals with a reminder of the power of love, the power of forgiveness, and the power of redemption. And it will inspire individuals that no man is beyond the reach of God's love, his forgiveness, his mercy, and his salvation despite how bitter, lost, broken, or filled with hatred he may be. With vivid imagery, incredible acting, and an epic story loved by generations, the story of Judah Ben-Hur and Messala brothers turned enemies is brought to life like never before in this adaptation of Ben-Hur.
Ben-Hur has been rated PG-13 by the Motion Picture Association of America for sequences of violence and disturbing images. This film received the "Faith Based" award from the Dove Foundation with a caution as some content may be objectionable, and four out of five review from Focus on the Family's "Plugged In." As always, it is recommended that parents preview all content to determine what is suitable for their children, and the film Ben-Hur is not recommended for younger viewers and is generally considered appropriate for most older audiences.
If you enjoyed this adaptation of the classic story of Ben-Hur you may also enjoy the 1959 adaptation̴Ì_Ben-Hur Fiftieth Anniversary Edition.
RATED PG-13
Approx 124 minutes of viewing
2 Disc Collection