---
Sale
Sale price $13.73 Regular price $14.99 You save 8%
Estimated arrival between and for USA.

---
You might also like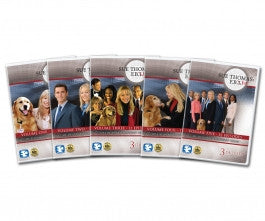 Sale price $95.99
Regular price
$119.99
Sale
—
Sold Out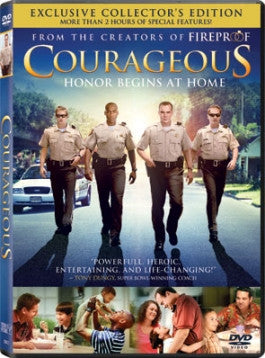 Sale price $5.99
Regular price
$24.99
Sale
—
Sold Out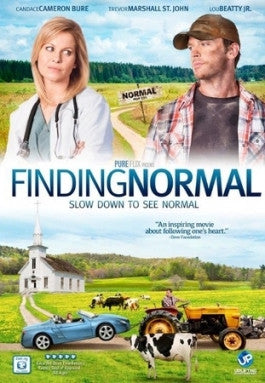 Sale price $8.99
Regular price
$14.99
Sale
—
Sold Out
Behind the Mask DVD
Behind the Mask is an inspiring movie about the divine works of God. Based on a true story, this film focuses on an overworked man, Dr. Bob Shushan. His life is so consumed by his work that he does not have time for his family and is virtually absent in their lives. Dr. Shushan runs a center for the physically and mentally challenged, wholly devoting himself to this work. When he unexpectedly suffers a heart attack, a young patient at the center saves his life. This patient, James Jones, is mentally disturbed, and Dr. Shushan has only had interaction with him on a medical level before. Dr. Shushan's heart attack is a rude awakening to him as he realizes that he has been neglecting his wife and his son. Though he and Jones are extremely different, they forge an unusual friendship. Dr. Shushan aids Jones in finding his lost father and the two fill places in each other's hearts that they did not know were empty. Together, they become like father and son, fulfilling the roles that the other one needs. Behind the Mask is a touching story about the mysterious workings of God and the way he brings people together.
A Divine Meeting
Behind the Mask stays very true to the actual story of Dr. Robert Shushan and James Jones. This movie powerfully portrays the relationship between the two men, who need each other more than they realize.
Though James is a patient, he is also an employee of the center. This opportunity has given him a chance to be an adult and learn coping skills. He has trouble dealing with the world and connecting with people. The only things James wants in life is a relationship with his father. He wants very badly to be a part of a family and feel connected with people, but he doesn't know how to go about this.
Dr. Shushan, on the other hand, has let his work consume him. He has a wife and a son at home, but is too wrapped up in his job at the center that he does not have time to devote to them. He wishes to remain focused on his work and does not wish to make time for family or other responsibilities.
When he is struck by a heart attack, Dr. Shushan is saved by James. He thanks him profusely for saving his life, and plans to continue on with his plans. However, God brought James into his life for a very specific purpose. The two men were meant to build each other up and show each other what they are missing.
When Dr. Shushan finds out about James' earnest desire to have a family, he promises to help him find his father. He desperately wants to help the troubled young man and repay him for saving his life. James is overjoyed and the two embark on a journey to find his long lost father. As they spend more and more time together, Dr. Shushan begins to realize just how important a father is in his son's life. He sees the desperate need for a father figure in James, and begins to wonder how his own son feels. Does he feel rejected and abandoned, wishing for the same kind of acceptance as James does?
This powerful realization causes him to start thinking about the role of fatherhood. The old doctor begins to understand that he needs to pour more time and effort into his son. He misses being a father and desires to restore his relationship with his son.
Though he does not realize it, James is helping Dr. Shushan every bit as much as Dr. Shushan is helping him. Together, the two embark on a powerful journey of realization and reconciliation, beautifully depicted in Behind the Mask.
When things in James' search for his father do not go as planned, he is forced to give up his lifelong dream of having a relationship with his father and being a part of his biological family. Dr. Shushan sees this broken emptiness in James and informs him that he is part of his family. Though they have no biological ties, Dr. Shushan and James have become like family to each other. This acceptance greatly pleases James and satisfies the longing held within him.
Realizing that he must now do the right thing, Dr. Shushan decides to seek reconciliation with his son. He apologizes for being absent and explains the transformation of his heart. He begs the forgiveness of his son and talks about the importance of fatherhood. His son forgives him, and the two begin a beautiful relationship. He also seeks the forgiveness of his wife for not being the husband that he should be.
Because James intervened when Dr. Shushan had a heart attack, many relationships were formed. Had they not met, James might never have found the family that he sought for so long. If he hadn't seen the desperate need for a father in James' heart, Dr. Shushan might not have gone after reconciliation with his son and wife.
Behind the Mask shows the beautiful things that happen when God brings people into our lives at the right time. He is orchestrating all things for good and promises that he has plans for us. Though it may have seemed like a coincidence at the time, James and Dr. Shushan meeting was no accident. It was divinely planned by God, and this message is repeated frequently throughout the film. This story is sure to touch the hearts of viewers and inspire them to seek reconciliation in their relationships. It beautifully depicts the amazing things that can happen when God intervenes in our lives. Behind the Mask is a film that the whole family will enjoy and take positive messages from.
Behind the Mask is not rated by the Motion Picture Association of America but is considered suitable for all audiences. It is always recommended that parents preview all content to determine what is suitable for their family.