---
Apocalypse: The DVD Collection
Watch Trailer
Additional Information
Languages: English
Run Time: 400 minutes
Sale price $28.65 Regular price $34.98 You save 18%
Estimated arrival between and for USA.

---
You might also like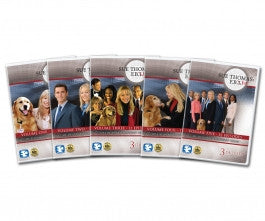 Sale price $95.99
Regular price
$119.99
Sale
—
Sold Out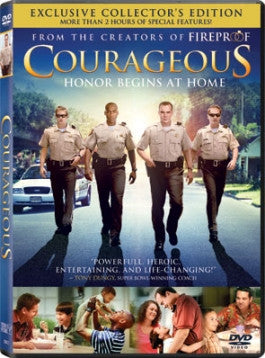 Sale price $5.99
Regular price
$24.99
Sale
—
Sold Out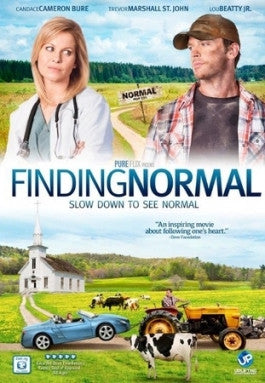 Sale price $8.99
Regular price
$14.99
Sale
—
Sold Out
Apocalypse Collection - DVD

Apocalypse Collection From the producers of Left Behind: All 4 great movies (Apocalypse, Revelation, Tribulation, Judgment) in the Apocalypse series for one great price!
Apocalypse Army after army descends into the Valley of Armageddon in central Israel. Millions of people suddenly vanish. It's the media event of the century and the entire world is glued to their television sets. At that very moment, a great charismatic leader arises and performs a miracle of astounding dimensions. Is he the long-awaited Messiah? The whole world is convinced that he is.

It's a time of great tribulation and only Bronson Pearl (Richard Nester) and Helen Hannah (Leigh Lewis), the two co-anchors of the World News Network, are in a position to uncover the truth. But as Helen discovers the true identity of this great leader, she is torn between her deep love for Bronson and her new-found knowledge about Christ and the antichrist. With global police forces in hot pursuit, there is but one chance to warn the world as it rushes headlong into the Apocalypse!
Revelation Counter-terrorism expert Thorold Stone (Jeff Fahey) is still trying to put the pieces of his life together. His wife and daughter were among those who vanished in the rapture.

In the course of his investigation of an underground resistance movement, he discovers a conspiracy that leads right to the heart of the new global order.

Would a true Messiah (Nick Mancuso) lie? And if he is not the true Messiah, then who is this new Supreme Leader. What has he done with his family?

Could he really be the antichrist, fulfilling Bible prophecy like the resistance members claim?
Tribulation:
Surrounded by the love of his family, police detective Tom Canboro (Gary Busey) enjoys a rich and full life. But he finds himself battling more than thieves when he takes on a mysterious group who possess frightening psychic powers. When his wife (Sherri Miller), sister (Margot Kidder) and brother in law (Howie Mandel) become the target of this dark society, he rushes to their aid. However, before he can reach them, a mystical force takes control of his car thrusting him headlong into the path of an oncoming truck.

Tom wakes up from a coma to find himself in a world which has undergone a frightening transformation. A self-appointed Messiah (Nick Mancuso) rules the world and almost everyone proudly supports a mark on their right hand signifying their allegiance to this global leader. Millions have simply disappeared, and no one left behind can remember that they even existed.

In a state of confusion, Tom seeks his family and tries to make sense of a world gone mad. At the same time he finds himself relentlessly hunted by the same dark forces he encountered before his accident. His only hope seems to lie with the members of an underground resistance led by Helen Hannah (Leigh Lewis) who are trying to expose the Messiah as the devil himself! Tom is suddenly caught in the middle of a battle as old as time in which the very souls of mankind hang in the balance.
Judgement
Good vs. Evil

The Oldest Battle in all of time is finally getting its day in court.

Mitch Kendrick (Corbin Bernsen) is a respected lawyer troubled by his lost faith and haunted by the memory of his deceased father. To make matters worse, he is visited by his ex-lover and One Nation Earth (O.N.E.) Prosecutor Vicky Thorne (Jessica Steen), who makes him an offer he can't refuse. He's ordered to defend the Christian resister Helen Hannah (Leigh Lewis) who has been indicted on charges of hatred against humanity or face the wrath of Franco Macalousso (Nick Mancuso), Supreme Leader of O.N.E.

A reluctant Kendrick accepts the case only to find that the entire proceeding has been rigged and his client will be found guilty regardless of his defense.

Outraged at Vicky for her deception and frustrated by Helens unwillingness to denounce her beliefs, he decides the only way to uncover the real truth is to put God Himself on trial!

Kendrick proposes this to Macalousso who likes the idea of putting his eternal nemesis on trial for all the world to see. God Himself on trial for crimes against humanity it's simply too good to be true. He allows Mitch to proceed even though Vicky is against the idea.

Meanwhile, J.T. Quincy (Mr.T) rages against the unjust trial of Helen Hannah. A man of action and tired of the passive resistance of his fellow Christians, he's determined to strike a blow against the evil of Macalousso. He plots a daring escape plan to break Helen out that is fraught with danger and enlists the help of some not-so-faithful friends.

But as Kendrick slowly unveils the truth throughout the trial, he not only experiences a personal epiphany but is also made aware of the deceitful lies and evil machinations that Macalousso uses to control the w