---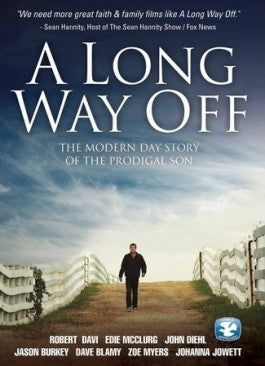 Sale
A Long Way Off DVD
Watch Trailer
Additional Information
Cast: Sean Hannity, Robert Davi, Edie McClurg, John Diehl, Jason Burkey, Johanna Jowett, Zoe Myers, Dave Blamy, Robert Amaya, Rusty Martin Sr.
Director: John Errington, Michael Davis
Producer: Michael Davis
Languages: English
Dove Approved: Dove Family Approved
Release Date: 8/18/10
Run Time: 105 min
Region Code: 1

See More
Sale price $5.00 Regular price $19.99 You save 75%
Estimated arrival between and for USA.

---
You might also like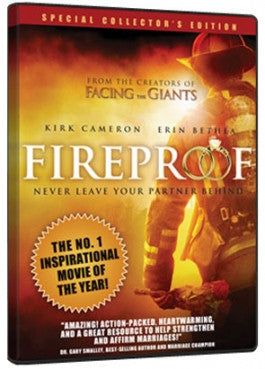 Sale price $5.99
Regular price
$14.99
Sale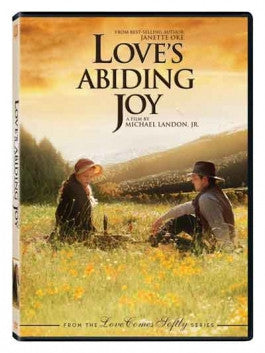 Sale price $5.99
Regular price
$9.98
Sale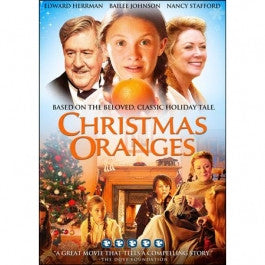 Sale price $5.99
Regular price
$19.98
Sale
—
Sold Out
A Long Way Off DVD
Echoing the ever-enduring parable of a father's unchangeable love, we meet boisterous Jake. He decides to leave his family home and the family business to go make his dreams come true in the city. Leaving his father's experienced advice, Jake feels free to embrace the good life that he had always desired, ignoring his values instilled by his family and reveling in every temptation close to him. At the moment when Jake thinks he has everything and every day feels like a fascinating chance, he must confront the consequences of the way of living he chose to experience. Jake has to grasp that sometimes its needed to lose everything to fully appreciate what was once had and if those mistakes surpass mercy of a father's love and forgiveness. A Long Way Off film will make you laugh, cry and will impact your life with its profound and powerful message.
A Long Way Off DVD plot
Based on the parable of the Prodigal Son, this modern day version called A Long Way Off focuses on Jacob (Jason Burkey), a young man who's bored of working in his family's farm and following his father Abraham (John Diehl)'s rules. One day Jake asks for an early endowment not really thinking that his father would approve but to his surprise Abraham agrees. With the money he decides to go to the great city and does everything with no restrictions and for a moment his life is doing good. Jake takes several vast risks in business and manages to turn his amount of money into a much bigger fortune. He keeps living an exceedingly exuberant life that allures women with no good intentions like Laura (Johanna Jowett), whose boyfriend Frank (Robert Davi) is always dangerously close by. At that point Jake found himself with everything he wanted women, money, recognition but suddenly all those riches are lost and keeps losing everything he had. It gets to a point where he has hit rock bottom and he finds himself looking on dumpsters to find food to eat and literally lives in a pig pen. Realizing everything he had back home, the farm, his dad, his family he decides to go home. At this point a beautiful reunion between father and son is seen. Now wanting to work for his dad in an introductory level.
With the little money he had, Jake from A Long Way Off movie grabs free rides till he gets home. Jake not expecting any good response from his father Abraham, is suddenly surprised when he sees his dad running towards him. There his father sees him from a distance and runs to him. Abraham hugs his son and demonstrates complete forgiveness and unconditional love. Apart from reuniting with his father, Jake reconciles with his family and is set to start fresh in his father's farm. His older brother Seth is not very content that his younger brother is receiving all the appreciation and love from everyone in the farm. His father, Abraham notices this and talks with him until even Seth joins the festivities with a new outlook on the whole situation. Also Jake wants to reconnect and renew his relationship with Summer. She is happy to see this new version of Jake. In A Long Way Off as a representation of Jake's change, instead of ordering a lavish coffee he instead orders just a plain coffee.
The message of A Long Way Off DVD plot
In the A Long Way Off movie at first we see Jake and Seth (Dave Blamy), his brother, work and live on their dad's farm, a business that's been around for more than 50 years. Suddenly we see how Jake asks his father to receive his inheritance early and shockingly, Abraham makes an agreement with the lawyer and gives his son his inheritance. Now finding himself with a huge amount of money, Jake trades his simple truck for the most expensive sportscar and buys a house in a worthy neighborhood. He spends his money without worry but also buys sizeable numbers of stocks for a well-known video game corporation. Then at one point, Jake finds that all the stocks he had invested in have fallen. In a few moments his credit cards don't work anymore and the people that he thought were his friends are nowhere near his sight. He doesn't know what else to do so he goes to visit a community homeless shelter.
A Long Way Off film tells the familiar story that Jesus told once and gives it a 21st century twist and update. In the movie there's remorse, forgiveness and also shows the emptiness someone can feel by going with how the world lives. Also the unconditional love of a father throughout everything his son did like having a drinking lifestyle and making immoral decisions, no matter what.
Jason Burkey from A Long Way Off DVD
Jason Burkey from A Long Way Off movie studied media production with an emphasis on film in Taylor University in Indiana. Since middle school Jason had always been a part of school plays so college was no exception. There he participated in many theater productions. Since graduating from Taylor University several doors have been open to Jason to go forward toward his career. He wants to make an impact in the film industry and desires for God to use him in every acting job he acquires. He always has in mind that he doesn't want the fame or the exaltation but is just happy that God has him there.

A Long Way Off DVD Features and Information
A Long Way Off movie's duration is of 1 hour and 45 minutes and was made possible by Prodigafilm and Uptone Pictures. The film was released in the summer of 2014 and was directed by Michael Davis (Loving Life with Dr. Weir) and John Errington (Destiny Knows My Name). Starring in A Long Way Off is Robert Davi (The Goonies), Edie McClurg (The Little Mermaid), Jason Burkey (October Baby), John Diehl (Jurassic Park III), Robert Amaya (Courageous), Robert Crayton (Ant-Man).