---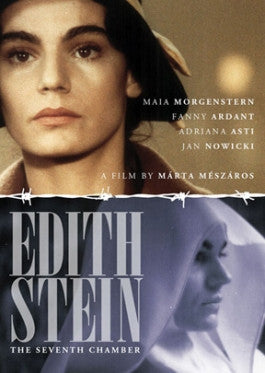 Sale
Edith Stein: The Seventh Chamber
Additional Information
Languages: Italian
Run Time: 110 minutes
Screen Format: WS
Subtitles: Spanish, English
Region Code: 1

See More
Sale price $16.83 Regular price $24.95 You save 33%
Estimated arrival between and for USA.

---
You might also like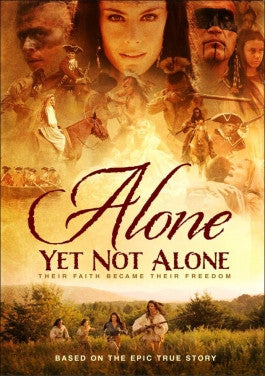 Sale price $12.48
Regular price
$19.99
Sale
—
Sold Out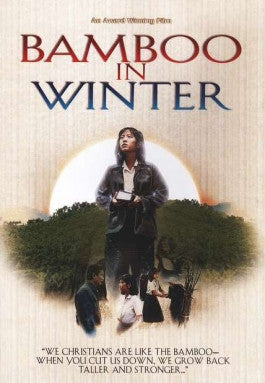 Sale price $8.99
Regular price
$9.99
Sale
—
Sold Out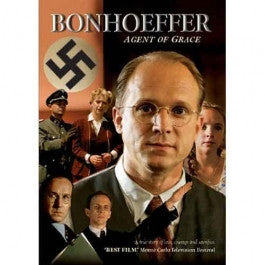 Sale price $6.99
Regular price
$19.99
Sale
—
Sold Out
Edith Stein: The Seventh Chamber DVD
Edith Stein: The Seventh Chamber is a powerful and moving portrait of a German nun, who later went on to become a saint. Her story is compelling and powerful and will give viewers a unique and intimate glimpse into her life. This film is full of heartwarming moments as well as inspiring scenes that show Edith's undeniable passion. She was filled with a brilliant radiance of Christ that spurred her throughout her many years and this allowed her to be an amazing example for others. Her faith came a long way, as she grew up Jewish and later converted to Catholicism. Her struggles during World War II are shown, as she was deported for being a Jew. This was a great threat to her ministry because she was no longer allowed to teach. However, she had a resilience that could not be broken and her passion for Christ allowed her to overcome seemingly insurmountable obstacles. Edith Stein: The Seventh Chamber is a dramatic and amazing look into the life of a unique woman in history. Her story will inspire viewers of all ages to become shining lights for Christ, despite trials, just as Edith was.
The Life of Edith Stein
Edith Stein: The Seventh Chamber tells the story of a woman named Edith Stein. Born in Germany, she was raised in a Jewish family. They tried to instill their views into her life, but she never truly accepted them as her own. The Jewish lifestyle did not inspire her and did not seem to be the one that was right for her. However, during her teenage years, Edith became a devout atheist. She lost all belief that she once had, and this greatly grieved her family. Her purpose in life was somewhat aimless, and she did not know how to recapture this.
As World War I raged on, Edith felt the tragedies experienced by everyone around the world. Her heart broke for those affected by the war, and she decided that she needed to take action and find a purpose in life. In 1915, she decided to take classes in order to become a nursing assistant. During this time, she also helped in hospitals to prevent the outbreak of diseases. Edith was extremely passionate about this job, and her passion is shown throughout Edith Stein: The Seventh Chamber. In 1916, she completed her doctoral thesis and was a certified nursing assistant. She had reclaimed purpose in life but was still missing the spiritual aspect.
She began to read many different works by St. Teresa of Jesus, a reformer in the Carmelite Order. The Catholic faith and that lifestyle greatly appealed to Edith, so she decided to investigate for herself. After great study, she was baptized into the Catholic Church in 1922. She greatly desired to be a Discalced Carmelite nun and began to head down this path. However before she could complete this, her mentors told her that they did not believe she should head down this path just yet. Heeding their advice, she decided to not become a nun just yet and decided to become a teacher and philosopher. She taught at a Catholic school and was able to help others understand more about the Catholic faith. Edith Stein: The Seventh Chamber does an excellent job capturing the progression of faith within Edith, as she went from a Jew to an atheist, to a devout Catholic. Her journey is inspiring and teaches many lessons.
Unfortunately, in April of 1933, the Nazi government released a statement that said all civil servants (which included teachers) had to have an Aryan certificate. This was to ensure that all civil servants were of Aryan descent and were not Jews. Because Edith was born a Jew, she had to resign her teaching position. The Nazi government kept a close eye on her because of her teachings within the Catholic Church. Because she could no longer teach, she decided to finish pursuing becoming a Carmelite nun. She studied in the Carmelite community from October to the next April. From here, she was issued her habit and was inducted as a novice. She changed her name from Edith Stein to Teresa Benedicta of the Cross. This means "Teresa blessed by the cross" which was a very accurate name for her. She felt the grace of the cross because of her time as an atheist, and she knew that her sins had been forgiven.
Edith Stein: The Seventh Chamber shows the beginnings of World War II and how this affected Edith. She reconnected with her sister, Rosa, who happened to be a nun as well. Both had been converted to the Catholic faith, but still had ties to their Jewish heritage. Because of this, the Nazis were searching for them and wanted to put them in a concentration camp. For their personal safety, the two sisters were sent to a Carmelite monastery in the Netherlands. They hid out here for a period of time, hoping to wait out the war.
However, the Nazis invaded the Netherlands in 1940, making things even more dangerous for them. They remained in their hiding place and were not discovered for quite some time, so they believed that all would be well. Unfortunately, in 1942, both Rosa and Edith were discovered by the Nazis. From here, they were arrested and sent to a concentration camp where they would most likely die. They prayed that they would be spared and that they could survive the war so that they could return to their respective orders of nuns. Edith Stein: The Seventh Chamber takes a heartbreaking turn toward the end of the film as Edith and Rosa arrived at the concentration camp. Just one week after their arrest, they were both sentenced to death and died in a gas chamber within the concentration camp.
Edith Stein: The Seventh Chamber is a heartbreaking and moving film that will fill viewers with a renewed passion for their faith. Her story is one that all viewers can benefit from, teaching many different valuable lessons.