---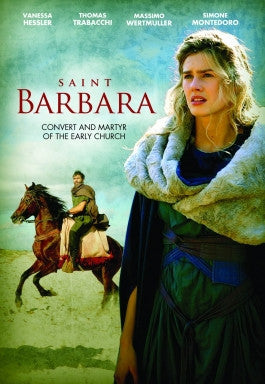 Sale
Saint Barbara: Convert and Martyr of The Early Church DVD
Additional Information
Director: Carmine Elia
Producer: Luca Bernabei
Languages: Italian
Run Time: 100 minutes
Screen Format: WS
Subtitles: English and Spanish
Region Code: 1

See More
Sale price $14.97 Regular price $24.99 You save 40%
Estimated arrival between and for USA.

---
You might also like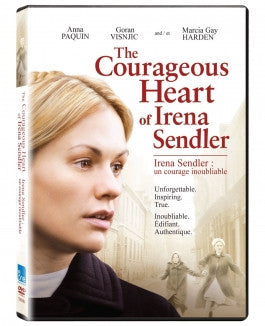 Sale price $8.99
Regular price
$21.99
Sale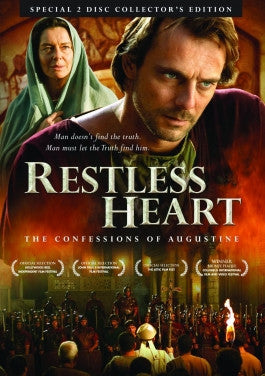 Sale price $14.97
Regular price
$29.99
Sale
—
Sold Out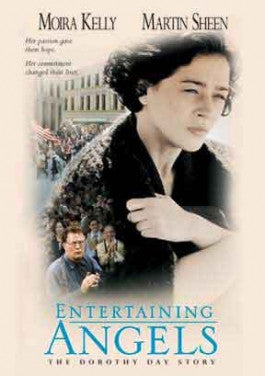 Sale price $8.67
Regular price
$19.99
Sale
—
Sold Out
Saint Barbara: Convert and Martyr of The Early Church DVD
In Saint Barbara: Convert and Martyr of The Early Church, the ruler of Scandriglia, Dioscuro, is ready to do whatever it takes to acquire the Roman regime. Not interested in anything that her father does, Barbara continues to learn about astronomy in Polycarp alongside her friends: Tito, Crio, Giuliana and Claudio, the soldier. She commences this spiritual trek that alters her life completely but when her mother passes away, Barbara‰ۡó»s Christian faith is declared the reason for it and disputes surround the government.
Saint Barbara: Convert and Martyr of The Early Church DVD story
Set in 303 A.D. we meet Barbara. She is a delightful young woman and the daughter of the Roman leader, Dioscoro, who is governor during a time where Christians are being persecuted. At first, Barbara is considered a pagan but as her friend Giuliana, a slave girl who was raised very close to her, is doomed to die because of her faith as a Christian, Barbara opposes. Barbara does everything she can to rescue Giuliana and save others who are being persecuted for their faith as well. She protests boldly to her father and other important leaders of the region. When none of those options work, Barbara thinks of a plan that is extremely dangerous but can help her friends and all Christian believers escape. The Saint Barbara film also includes the story of her deep affection for Claudio, the Roman soldier who she had saved previously. Seeing the faith that her friends had and how they witnessed their faith, it gave her the nudge to convert to a Christian, a life-changing decision that will soon be the cause for her death. Before she passes, Barbara learns that she has gone through the same experience as her mother who was taken away from her when she was a small child because she too had made the choice to become a Christian. Throughout the years Barbara never new the true reality of it all until now. Barbara from Saint Barbara: Convert and Martyr of The Early Church DVD experiences many violent acts towards her during that period close to her death. She encountered every beating, every act of cruelty with the utmost serenity and peace which is linked to her newly found faith in God. Her faith gives her the resilience needed to go through such difficult tribulations and most importantly, it gave her the strength to pardon all those who were persecuting her.
The history of Saint Barbara
Barbara from Saint Barbara: Convert and Martyr of The Early Church DVD was the daughter of wealthy pagan leader Dioscorus. Due to her immense beauty, her father guarded her and built a tower and kept her there trying to keep her away from everything from the outside. Without telling anybody she became a Christian believer therefore declined an offer of marriage her father had brought to her attention. Before Dioscorus left on a trip, he had mandated that a personal bath-house be built near the tower for his daughters use. While her father was away, Barbara asked that instead of the normal two windows needed for that sort of place, that they add three windows be put in in representation of the Holy Trinity. As her father came back from his trip she declared herself as a Christian. Hearing this, her father took his sword and motioned to eliminate her but as she prayed, from the
tower she was inexplicably transported to a narrow valley near two shepherds. In a desperate search of his daughter, Dioscorus was rejected by one of the shepherd but the second one gave away her location and was suddenly turned to rock and his flock of sheep was turned into locusts.
When found, Barbara from Saint Barbara: Convert and Martyr of The Early Church DVD was hauled toward Martinianus, the administrator of the providence, who made her tormented badly but still she maintained strong in her faith. Even though she had many bruises, each night a big light would enter her tower and her wounds would suddenly become healed. Even the torches that were meant to use for her would become fire-less when near her. Later on she was sentenced by her own father to be beheaded and he was the one who carried it through. Because of this cruel action, her father was punished as he was hit by lightning on his way home. Barbara had a Christian burial by Valentinus, a Christian himself, and her tomb became a very popular place to visit.
Saint Barbara DVD and its message
The film focuses on love, from a friends love to Gods love. Theres not necessarily a section where theres preaching seen or someone evangelizing. It presents the reality of what was happening in that moment and what was that made Christians distinct since that was a time when there were many wars, abuse of power and time of taking advantage of others. One of the things that most troubled the Romans about Christians was how they loved each other. This film portrays how Barbaras decision of becoming a Christian was influenced by its love and sacrifice.
Saint Barbara: Convert and Martyr of The Early Church DVD Features and Info
Saint Barbara DVD has a duration of 100 minutes and has several language options like Italian with Spanish and English subtitles. The film was released in 2012 and was directed by Carmine Elia (Don Matteo). Saint Barbara movie was made in Empire Studios which was set to look similarly to ancient Rome. It makes audiences dive into an authentic experience, one that has a very similar look to that specific events in time and includes some fictional characters but also mentions the names of true historical characters. Starring in Saint Barbara: Convert and Martyr of The Early Church is Vanessa Hessler (The Last Fashion Show), Thomas Trabacchi (Barneys Vision), Laura Roman (Don Matteo), Luciano Virgilio (The Great Beauty) and Simone Montedoro (Don Matteo).