---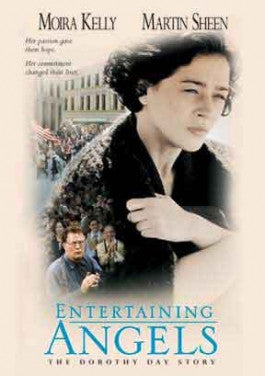 Sale
Entertaining Angels: The Dorothy Day Story DVD
Additional Information
Languages: English, Spanish
Run Time: 112 minutes
Screen Format: FS
Subtitles:
Closed Captioning: No
Region Code: 1

See More
Sale price $8.67 Regular price $19.99 You save 57%
Estimated arrival between and for USA.

---
You might also like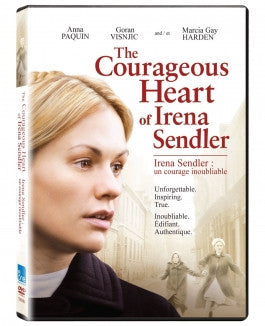 Sale price $4.99
Regular price
$21.99
Sale
—
Sold Out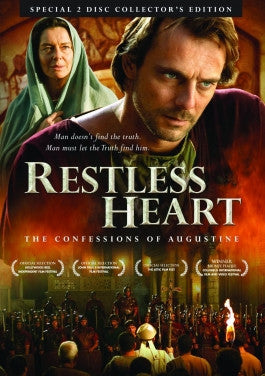 Sale price $14.97
Regular price
$29.99
Sale
—
Sold Out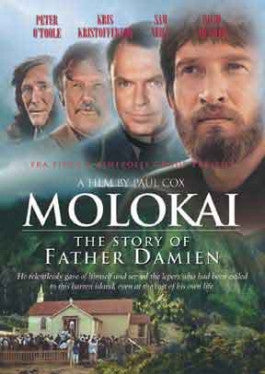 Sale price $7.99
Regular price
$19.99
Sale
—
Sold Out
Entertaining Angels
Entertaining Angels: The Dorothy Day Story is a fascinating drama about the life of Dorothy Day and how she was able to become a voice for those had no voice in the early 20th century. Originally leading a much more scandalous lifestyle full of less than virtuous acts, Dorothy Day was transformed and eventually decided to give her life to Christ. From here, she realized she was called to serve others and so she lived out the rest of her days serving others and becoming a voice for others. She reached out to those who were poor in New York communities and was able to be a light to them.
This film explains the life of Dorothy Day during a twenty year period where she was living her old life and then chose to give it up for a better life committed to God. Moira Kelly presents a powerful performance in her role as Dorothy Day and is able to truly capture both sides of Dorothy Day in order to present an honest and true-to-life representation of this incredible real-life person. This film helps to spotlight her true story, and show how God was able to take this broken woman and make her into something new and beautiful. Entertaining Angels: The Dorothy Day Story features stellar performances from Martin Sheen, Brian Keith, and Melinda Dillon, all who are led by Dorothy Day's actor, Moira Kelly.
Entertaining Angels: The Dorothy Day Story is truly a saga of one girl's incredible transformation from a sinful lifestyle to one that honored and served God through everything she did. After Dorothy's conversion, she realized that she couldn't continue living her life the way it was now. She needed to work to serve the Lord in all she did. And so in order to do that, she chose to make her life all about peacemaking and fighting for justice. She offered service to the poor, and similar to other great missionaries like Mother Teresa, she was willing to give up all of her own possessions and desires in order to stand up and help for the poor and weak.
Dorothy Day
Born in 1897, right around the turn of the century, she began her life as a journalist and activist. She had a very different lifestyle before she converted to Catholicism. She lived her life very free of rules and regulations, instead deciding to do as she pleased and live her life how she wanted to live it. The problem, however, came with what she chose to do with her life. Besides becoming a Marxist journalist, she chose to live a very non-virtuous life, doing what felt right and what was fun.
Later on in her life, Day went through a significant change, realizing she needed to give up her old ways of life and pursue a faith in Christ. Converting to Catholicism, she quickly realized she could no longer continue to do what she was doing with her life. She needed to undergo a significant change to maintain her faith and to live up to the standard God had called her to. Day began a life of activism and support, doing everything she could to stand up for those who were poor and oppressed. Because of her newfound faith in God, she gave up her journalism and bohemian lifestyle in order to follow Christ and do as she was commanded. She was known for many great works of activism. Deciding to become a Catholic work and doing what she could to serve the poor and needy, she committed her life to Christ and began a future of making peace with other, fighting for justice in unfair circumstances, and providing helpful and hands-on service to the poor and needy.
Day became universally admired for her incredible service to the community and her willingness to sacrifice everything to help the people of New York. Her selfless attitude and pleasant demeanor was an encouragement to many and she was able to help a multitude of people in her lifetime.
Dorothy Day continued to do great works, serving whoever she could and living out her life to the fullest. Instead of practicing Catholicism for a few years and then giving it up when things got hard or she missed her old lifestyle, she chose to be faithful to her commitment, and she kept her word until the end of her life. She never reverted or complained about her role in serving. She chose to simply continue doing what she was doing for the rest of her life and never look back.
Sadly, Dorothy Day suffered a severe heart attack in November of 1980 and passed away in New York. She chose to be buried on Staten Island, right near where most of her work had occurred her whole life. She had lived a full and incredible life, always serving and always willing to do what was right to put the needs of others above herself.
Entertaining Angels: The Dorothy Day Story documents her incredible life in a powerful drama full of wonderful insights into her character and nature. The movie also doesn't try to sugarcoat her old life or make her out to be perfect her whole life. It's willing to show her faults and show what a rough and difficult background she came out of. This drama spotlights the life of an incredible woman and will always be a classic for its exceptional acting and incredible story.
An Inspiration
The model that Dorothy Day left behind is a powerful model for us all to follow today. Not many people are so willing to give up everything they have and simply follow Christ. Dorothy Day showed that there is an incredible benefit in simply letting God take over the reigns and allowing Him to work through your life. Her story is an inspiration to everyone and hopefully Entertaining Angels: The Dorothy Day Story will continue to inspire future generations.