---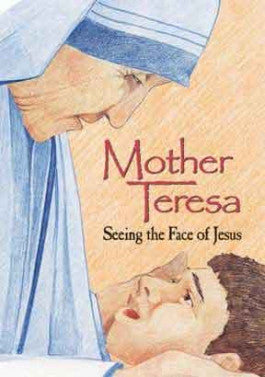 Sale
Mother Teresa: Seeing The Face Of Jesus DVD
Additional Information
Director: David Mead
Producer: David Mead
Languages: English
Release Date: 12/31/93
Run Time: 35 minutes
Screen Format: FS
Region Code: 1

See More
Sale price $6.99 Regular price $9.99 You save 30%
Estimated arrival between and for USA.

---
You might also like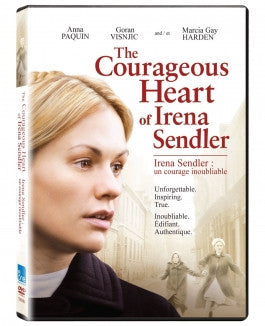 Sale price $8.99
Regular price
$21.99
Sale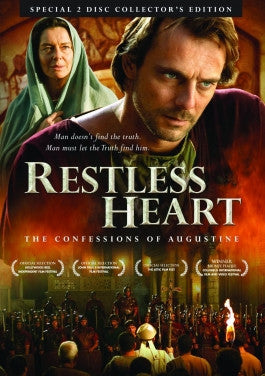 Sale price $14.97
Regular price
$29.99
Sale
—
Sold Out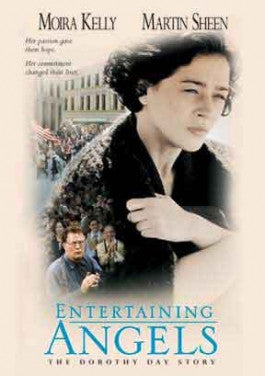 Sale price $8.67
Regular price
$19.99
Sale
—
Sold Out
Mother Teresa: Seeing The Face Of Jesus DVD
Mother Teresa, Seeing the Face of Jesus is an enjoyable illustrated documentary about the life of Mother Teresa told in a fun and easy to understand format perfect for showing to kids. Featuring the life of one of the greatest servants to ever live, this incredible 30-minute show tells the complete story of Mother Teresa, spotlighting her being called into the ministry and her willingness to leave everything she's ever known to serve God through serving others. She lived out the teaching of Jesus that says that whatever you do unto others you are doing unto Jesus Himself. Mother Teresa knew that and chose to devote her entire life to serving others, teaching them, and caring for them when they were sick.
In this beautifully illustrated half hour movie, you will learn about the character of Mother Teresa and why she did a lot of the things that she did. She says she always remembered the words of Jesus and chose to honor Him by serving others. When she saw the face of someone who was either sick or dying, she saw the face of Jesus in them and this is what motivated her to always help them, no matter the cost. She encouraged the whole world to do the same as her; to look at others as people we can serve, not as people to ignore or avoid. Her story and ministry has inspired countless even after her death and her memory still lives on through the lives of countless more today. Mother Teresa: Seeing the Face of Jesus shows her selfless nature and exhibits practical ways she was able to help the people around her.
Similar in style to Luther! God Loves You, another half hour long children's illustrated DVD, this film features a narrated documentary accompanied by colorful and playful illustrations that children of all ages can enjoy. If you struggle with what to show your children or worry about what they're being exposed to in modern children's programming, Mother Teresa: Seeing the Face of Jesus is a positive alternative. Not only is it free of inappropriate humor or objectionable content, it will also teach your children about how to live a selfless life devoted to others. Mother Teresa is a positive example for your children as she lived a clear life completely devoted to serving God.
Kid-Friendly Content
One of the biggest concerns of Christian parents today is what to show our children. Most of the programming found on public or cable television today is advertised for children, but doesn't always feature content that supports Christian beliefs. that's why it's encouraging to see Christian entertainment like Mother Teresa: Seeing the Face of Jesus being released. Especially over the past ten years, we've seen a dramatic increase in programming, shows, and movies, all geared to support Christian beliefs and being made by Christians. Other programs like VeggieTales, What's in the Bible?, and 321 Penguins have also been released that are positive shows with Christian messages. This film is an excellent alternative to a lot of the shows found on public television today, as it features a Christian message and clean content. If you are a Christian parent looking to show your children something with a positive and explicitly Christian message, this show is an excellent resource.
The Story of Mother Teresa
Mother Teresa: Seeing the Face of Jesus tells the story of the sister who was called to go into the ministry and who eventually ended up serving the people of India who were sick and dying. Born in August of 1910, she grew up as the youngest child in her family. After her father passed away at a young age, she began to show an interest in going into ministry. She began to wonder if God was calling her into ministry as a nun and eventually she decided that that was going to be what she did with her life. At the young age of 18, she left her home and her family in order to pursue a life at the Loreto Abbey located in Ireland. While studying theology and preparing herself to become a missionary, she also studied English, so she could have a useful skill that she could hopefully teach to others once she received her call to go into the mission field.
In 1937, at the age of 27, she took the vows and became a nun at the Loreto Convent, teaching at the school there as well. While she enjoyed her time here and knew that God was working through her, she began to feel a different call, one she couldn't quite place her finger on. As she prayed about it and allowed God to direct her steps, she began to feel the call to leave the convent and begin a ministry on her own. As something that was nearly unprecedented, many weren't sure how she would go about doing this, or even if she should. But, feeling the Lord's will, she left the convent and began to learn medical skills that could be used on the mission field. After becoming an official Indian citizen, she began medical training. And after this time was complete, she found herself with a basic medical knowledge and the readiness to head out into the slums of Calcutta.
Shortly after, she began her ministry, with very little idea of what she was doing, and very little funding. In fact, all the funding she had was the money that she had! She would spend the next several decades of her life serving the people in Calcutta, eventually securing more funding and opening up a hospital for the sick and dying. Mother Teresa is an amazing example of a woman who was willing to risk her own safety, security, and comfort in order to serve a city that truly needed help. This is an inspiring story perfect for showing to your children, as it contains a truly powerful message of compassion, selflessness, and love. Mother Teresa: Seeing the Face of Jesus is a wonderful movie geared towards children ages 7-12 that your family is sure to love.
---
DVD Features:
Format: Color, NTSC
Region: Region 1
Number of discs: 1
DVD Release Date: June 23, 2006
Run Time: 35 minutes