---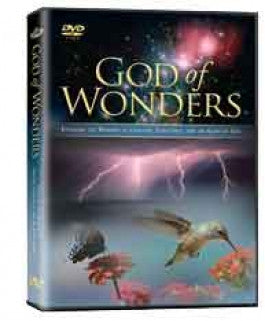 Sale
God Of Wonders DVD
Watch Trailer
Additional Information
Languages: English, Arabic, Farsi, French, Hindi, Mandarin, Punjabi, Spanish
Run Time: 85 Minutes
Subtitles: Inglish, Simple Chinese, Traditional Chinese, Danish, Dutch, German, Gujarati, Hebrew, Indonesian, Japanese, Korean, Polish, Romanian, Russian, Serbian, Slovak, Spansih, Swahili, Tagalog, Thai, Turkish, Vietnamese
Sale price $11.25 Regular price $16.99 You save 34%
Estimated arrival between and for USA.

---
You might also like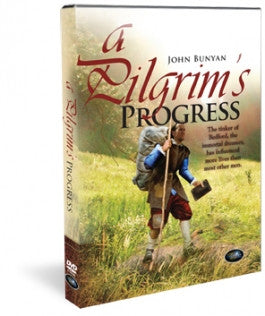 Sale price $4.50
Regular price
$14.99
Sale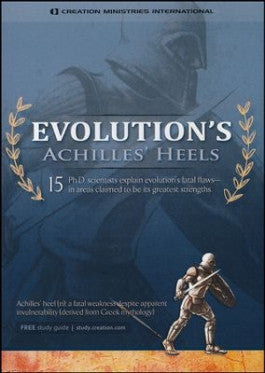 Sale price $9.99
Regular price
$21.99
Sale
—
Sold Out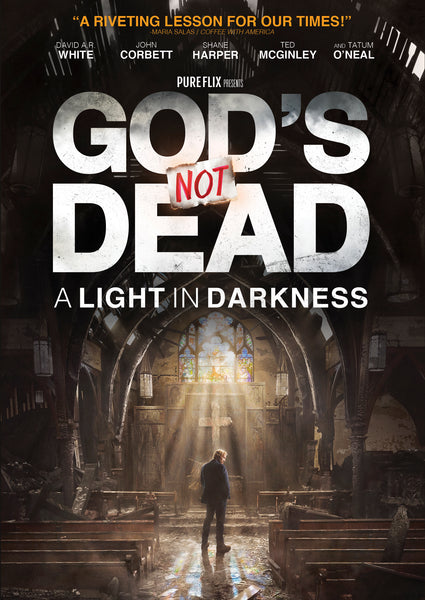 Sale price $17.99
Regular price
$24.99
Sale
—
Sold Out
God of Wonders DVD
Released in 2011, God of Wonders is a spectacular film that showcases the handiwork of God. Breathtakingly beautiful shots fill the screen at all times as viewers are invited to explore creation and God's design for the world. Explore the complex design of a water molecule, the vast expanse of the universe and the galaxies, the amazing transformation of caterpillars to butterflies, and many more pieces of the beautiful life that God has designed.
Four main themes are presented in this movie; the wisdom of God, his just nature, his mighty power, and the greatness of his love. Enjoy a beautiful adventure through the products of God's divine hands and learn about the many complexities of life. God of Wonders will leave viewers fulfilled with the beauty of God's creation and will teach many lessons about the way nature works.
Wisdom, Justice, Power, and Love
Not only is God of Wonders a beautiful expositional film that details the wonder of creation, it is also a powerful teaching tool. Throughout the movie, four main themes are presented and examples are given to emphasize these.
The theme of wisdom is shown in the way God designed everything to be "just so". For instance, God placed the earth the perfect distance away from the sun. If we were any closer to the sun, we would burn up and would not be able to live. If earth was situated any farther away from the sun, the entire planet would freeze and humans would be incapable of surviving. Had the earth been formed by evolution instead of intelligent design, it would be an unbelievable coincidence that the earth is situated so perfectly to sustain human life. God of Wonders goes into great detail of other things on earth that are designed to fit together perfectly. This shows how God created the world with great, unfathomable wisdom.
God's just character is repeatedly shown throughout the film, especially in the way he designed humans. He designed the human mind to crave justice and to know the difference between good and evil. In doing this, he gave us the knowledge to recognize that right and wrong are two different things. He gave us free will so that we may actively choose to serve him and fulfill his will. Even though we all display a sinful nature, he sent his only son Jesus to rescue us from our sins. These things all work together to reflect the just nature of our God.
Intricate Details
God of Wonders explores the intricate detail of life on earth, from the smallest of water molecules to the largest ocean. Many people have a hard time understanding just how much power God has. However, this film does a wonderful job displaying how powerful he is. Who else could form an entire universe in just six short days? Not only did he create the galaxies and the planets, he also formed the living beings that roam the earth and the tiny organisms that inhabit every inch of the earth's surface. This film goes into great depth and detail to showcase the amazing wonders that God has created. His mighty works and creations are a brilliant reflection of the capacity of his power. This film is awe-inspiring and makes one feel extremely small compared to God. It emphasizes the Lordship of Christ and his mighty power reigning over us. The whole world is his kingdom and was created by the power in his hands.
This Christian film highlights God's great love for his creation. After exploring the wondrous and intricate creation on earth, the next section goes into great detail about how very much God loves what he made. The God of Wonders who created this earth poured his whole heart into his creation and demonstrated his love for us by providing for all of our needs. Another way he showed his great love was by sending his only son to die on the cross to redeem us from our sins. Though we deserved death and extreme punishment, he sacrificed his most beloved son to save our souls. The whole of the earth is one great demonstration of God's love for his people. He gave us enough food to sustain ourselves, he gave us plenty of sunlight to keep our bodies working, and he gave us the knowledge to further advancements in technology. Not only did he give us all this, but he also gave us the choice to choose our own path. Though he knows what path we are going to choose, we still have free choice. He gave us this freedom because he does not need to prove himself to us. His great power and merciful nature are revealed through his love for us. God of Wonders gives an inside look into the way creation works to demonstrate God's great and mighty love for us.
God of Wonders, a spectacular Christian film, is a beautiful presentation of God's creation. Not only is it informative and a useful teaching tool, but it is also highly entertaining. Full of facts and vivid photography, it will keep one captivated until the very end. It is highly recommended for viewing in group settings, such as youth group, Bible studies, and church functions. It is also a wonderful teaching tool for children and families to learn from together. It comes with a discussion guide to help spark learning. God of Wonders serves as a resource to help those who do not believe in the power of God, or believe in evolution. It presents facts from a Creationist viewpoint and emphasizes the reality of intelligent design. For those who are somewhat confused by evolution and are wondering about the contradictions found in evolutionist thinking, it is a wonderful film that will help answer their questions and present the truth about creation. This film is filled with beauty and life and is educational, yet highly entertaining.
God of Wonders is not rated by the Motion Picture Association of America, but is considered suitable for all audiences. However, it is always recommended that parents review all content to determine what is appropriate for their family to view.
Languages:̴Ì_English, Arabic, Farsi, French, Hindi, Mandarin, Punjabi, Spanish
Subtitles:̴Ì_Inglish, Simple Chinese, Traditional Chinese, Danish, Dutch, German, Gujarati, Hebrew, Indonesian, Japanese, Korean, Polish, Romanian, Russian, Serbian, Slovak, Spansih, Swahili, Tagalog, Thai, Turkish, Vietnamese