---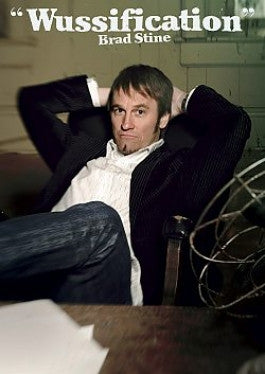 Sale
Brad Stines Wussification DVD
Additional Information
Director: Joey Davis
Producer: Bruce Adams
Languages: English
Run Time: 91 minutes
Closed Captioning: No

See More
Sale price $5.00 Regular price $14.99 You save 67%
Estimated arrival between and for USA.

---
You might also like
Sale price $32.99
Regular price
$54.98
Sale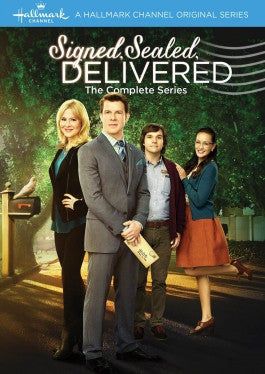 Sale price $24.95
Regular price
$29.99
Sale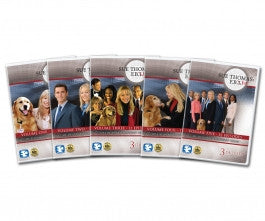 Sale price $95.99
Regular price
$119.99
Sale
—
Sold Out
Brad Stine's Wussification
Thought provoking message meets night of comedy in Brad Stine's Wussification. A well known Christian comedian, Brad Stine returns in his all new comedy film Wussification. Attacking political correctness from every angle, from bottled water to natural disasters, Brad Stine's Wussification is sure to make you laugh and think at the same time.
"Wussification"
Brad Stine's comedic film Wussification is jam packed with laughter and thought provoking comments-- often within the same sentence. A comedian with a unique approach to comedy, political correctness often takes the brunt of Brad Stine's jokes-- especially in Wussification. From shaming the younger generation about drinking bottled water, to lambasting witches for being too sensitive, to his own frustration with Christianity's own brand of political correctness Brad Stine's comedy shows are filled with laughter. . . But they also make you think. In the middle of laughing about the absurdity of paying five dollars for a bottle of water, you will be encouraged to stop and consider your own actions. Tucked in the midst of a comedy show are some real life questions each of us needs to answer. Brad Stine's Wussification is a comedy show and a message packed into one film!
Brad Stine-- "God's Comedian"
Born in Indiana, Brad Stine's childhood was not an easy one. His parents divorced, remarried, moved the family across the country to California, and divorced again. To say the least the comedian that stars in Wussification did not have a stable childhood. Somewhere in the midst of his family chaos, Brad Stine managed to find a purpose, however. At age thirteen Brad began doing magic tricks for his three siblings. A few weeks later he was doing them for his friends. Slowly this side hobby grew into an interest, then a passion, then a job.
In a few years Brad Stine-- the comedian from Wussification-- was performing magic in bars and restaurants near his Southern California home. After a few years of performing only magic, Brad Stine began learning how to add sideshow stunts and comedy to his routine. By the late 1980s Brad Stine landed a job touring the country and performing comedy shows at colleges nationwide.
Brad Stine is well known for his conservative Christian comedy, that aims to be both clean and fun. He has been called a clean version of Robin Williams, Sam Kinison, George Carlin, and Alan Keyes all rolled into one person. Brad Stine the comedian from Wussification has been featured or has had articles in many newspapers, periodicals, and magazines, including the New York Times, Reader's Digest, the Wall Street Journal, USA Today, Christian Science, and Focus on the Family's magazine. He has been featured or appeared on many television shows or stations including NBC Nightly News, HBO, Showtime, CNN, Glenn Beck, Hannity and Colmes, NPR'S Fresh Air, ABC Nightline, MTV, and Comedy Central. In addition to his comedy film Wussification, he has four more DVDs featuring his clean, conservative comedy, and he was featured on the well known Christian comedy DVD Apostles Of Comedy, a group which he also toured with for several months. Brad Stine has also written two books, "Live from Middle America; Rants from a Red-State Comedian" and "Being a Christian Without Being an Idiot." The comedic star of Wussification has also appeared in several films including̴Ì_Welcome to Paradise, Sarah's Choice, Christmas With a Capital C, and Covering Your Tracts.
Political Correctness v. Plain Old Fear
In the comedy show Wussification Brad Stine makes the argument that sometimes what we call "political correctness" is just our own fear to stand up for our beliefs, values, and convictions. Already filled with thought provoking humor, Brad Stine's Wussification is also jam packed with questions to ask ourselves about our courage, our boldness, and our willingness to stand up for our faith. As you laugh along with your friends and family to Brad Stine's not so politically correct humor in his comedy show Wussification perhaps start a discussion on some of the topics Brad Stine might make fun of, but are actually issues near and dear to his heart-- and perhaps they should be to yours too. Whether discussing the merits of drinking out of the hose versus a plastic bottle, or good naturedly arguing about current day issues, Brad Stine is a valuable reminder to all of us that sometimes we should not take life to seriously, but at the same time life holds some serious issues. As you are challenged to stop calling your plain old fear "political correctness" you will be challenged to live life with a bit of optimism, a bit of wisdom, a bit of seriousness, and a whole lot of laughter-- just like Brad Stine.
Clean Comedy
No matter how old you are, Brad Stine's Wussification has something you will enjoy. Whether you belong to the hose water generation, or the biodegradable filtered alpine spring water generation Brad Stine's Wussification is a comedy film you can enjoy together. As you laugh your way through life you will also be inspired and challenged by some of the thought provoking comments Brad makes about life, liberty, and the pursuit of happiness. . .or something like that.
Brad Stine's Wussification has not been rated by the Motion Picture Association of America and may include topics and issues not suitable for younger viewers. As always, it is recommended that parents preview all content to determine what is suitable for their children.
If you enjoyed laughing along to Brad Stine's Wussification you may enjoy some other comedy films including Acts of Comedy: Teenagers Are God's Revenge, Apostles of Comedy, John Branyan's Fly-Over Comedy, Tim Hawkins' Rockshow Comedy Tour, or Tim Hawkins' Great Hits and Greatest Bits.