---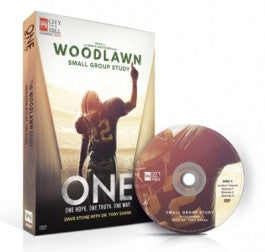 Sale
Woodlawn Small Group Study
Additional Information
Cast: Pastors Dave Stone and Dr. Tony Evans
Languages: English
Release Date: 11/30/11
Region Code: 1
Sale price $33.32 Regular price $49.99 You save 33%
Estimated arrival between and for USA.

---
You might also like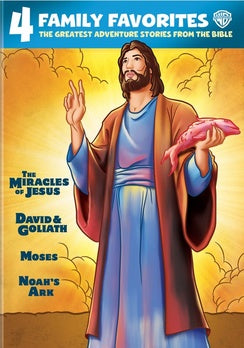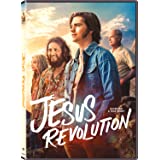 Sale price $15.99
Regular price
$29.95
Sale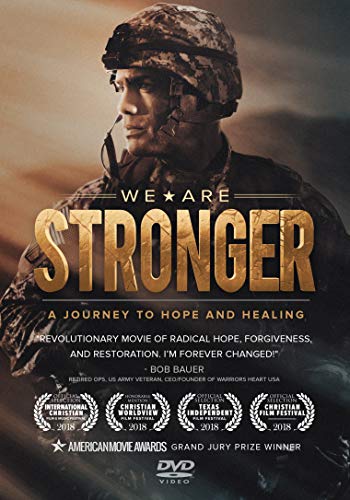 Sale price $9.99
Regular price
$14.99
Sale
Woodlawn Small Group Study
It's 1973, years after the Civil Rights movement of the 1960s, but racial prejudice and tensions still run high in the deep south, especially in the town of Birmingham, Alabama. When the all white school of Woodlawn High is forced to integrate five hundred black students bused from the other side of town, the school is set to explode. And explode it does. Distrust between teachers and students runs high, fights send kids to the hospital, and things are not looking all that great for the school-- let alone the anger filled football team. When Hank, a outsider who's life was radically transformed at a revival meeting, steps in and asks to speak to the team the first answer is a definite "No!" As things get progressively worse, however, the coach finally relents, and the result is truly remarkable transformation. Almost the entire team-- black and white-- give their lives over to Christ, and beginning acting as, well what they were supposed to be in the first place, a team. Their remarkable transformation starts to change the entire school, and even the community. From Pure Flix Entertainment comes a hope filled story Woodlawn. Starring Sean Astin, Nic Bishop, and Caleb Castille this film, based on a true story, is sure to inspire and entertain, while the small group study, weaving together the most powerful scenes in the movie will encourage and challenge believers to live with courage and faith.
Film Synopsis
Burning buses, riots, racial prejudiced, and resistance to Federal laws requiring integration has marked Birmingham, Alabama for years. While forcing the town's high school to integrate black students seemed like a good idea to the government, to the rest of the town its a problem. While white students, teachers, and coaches are angry beyond belief, black soon to be students of Woodlawn are almost in fear of their lives. The extreme hostility and prejudice extends to the football team, where Coach Geralds (Nic Bishop) suggests channeling their anger towards winning since they can not get rid of the disliked black players. For the black players-- like running back Tony Nathan-- this equals abuse, violence, and prejudice. Then Hank (Sean Astin) appears, changing the tone of Woodlawn forever. The chaplain who was converted at a Billy Graham revival meeting begs Coach Geralds for a chance to talk with his team. Geralds' response? "N.O." But Hank does not give up that easily, and appears day after day with his plea. Finally, after a riot tears apart the school Geralds says, "Five minutes." After one hour almost the entire team has responded to Hanks message. They ask forgiveness and give forgiveness, and they vow to live a new life and game with Christ as the center. The first waves of reconciliation lap at the football team, but soon the school and town have been transformed by their example, especially that of the courageous black player Tony.
Woodlawn is based on a true story, and is filled with positive messages viewers of all ages can learn. The first is be courageous. Hank was courageous to step up and start a change. Geralds has to stand up for his newly transformed school and newly found faith when both come under pressure from the school. Tony courageously fights to stay in the game despite pressure and abuse, and courageously chooses to forgive his oppressors. Second, Woodlawn teaches the importance of loving your enemies, and the transforming power that forgiveness is.
The Study
The Woodlawn Small Group Study weaves together powerful scenes from the film Woodlawn along with exclusive footage and teachings by by Pastors Dave Stone and Dr. Tony Evans. This study can be done as an individual, with another person, or a small group. The Woodlawn Small Group Study explores the themes and lessons from Woodlawn at at deeper level. It guides thoughts and discussions, and a Leader's Guide is included for extra thought provoking questions. It dives deep into the idea that it only takes one person to start a revolution. In Woodlawn it began with Hank, then Tony. Their actions changed the heart and actions of an entire town. The Woodlawn Small Group Study asks the question, "What if that person was you?" This study will open your mind and prepare your heart for God to move through you.
Conclusion
Based on an exciting film, the Woodlawn Small Group Study offers a new type of study focused on the heart of God. Through clips, interviews, and teachings from respected pastors you will be guided through a new journey of inspiration and encouragement. Groups will learn the importance of courage from the examples of Hank, Coach Geralds, Tony, and the Woodlawn team. They will learn the importance of perseverance in the face of extreme adversity from the black community of Birmingham, the black students at Woodlawn, and the brave running back Tony Nathan. From Hank and the team groups will learn the importance of forgiveness-- both giving and receiving. From the football players they will learn that unity can transform actions, and the future. Most importantly individuals will learn from the Woodlawn Small Group Study that God's grace, love, and forgiveness can transform even the hardest of hearts.
Woodlawn was rated PG by the Motion Picture Association of America for thematic elements including some racial tension/violence. This film received the "Faith Friendly" award for ages twelve and up from the Dove Foundation, and a four and a half out of five from Focus on the Family's Plugged In. As always, it is recommend that parents preview all content to determine what is suitable for their children, but Woodlawn is considered appropriate for most audiences.
The Woodlawn Small Group Study Includes:
-One leader's tutorial video
-Six video episodes on DVD
-A Leader's Guide for directing small group discussion and study
-One copy of the Journal for the study