---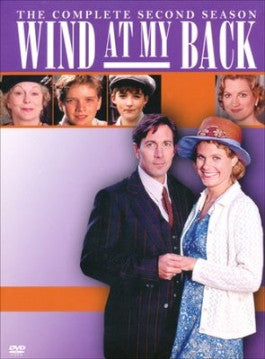 Sale
Wind At My Back: The Complete Second Season DVD Set
Additional Information
Cast: Kathyrn Greenwood, Dylan Provencher, Tyrone Savage, James Carroll
Producer: Kevin Sullivan
Languages: English, French
Run Time: 600 mn
Closed Captioning: No

See More
Sale price $41.58 Regular price $64.99 You save 36%
Estimated arrival between and for USA.

---
You might also like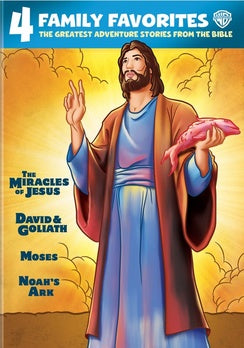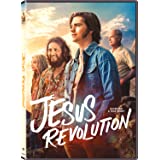 Sale price $15.99
Regular price
$29.95
Sale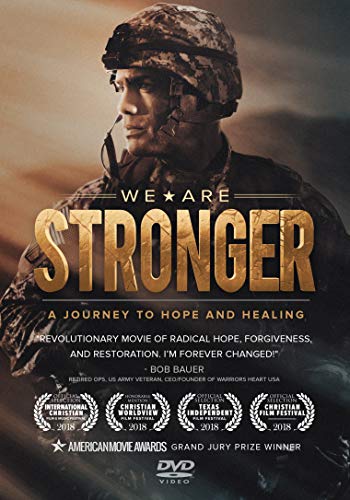 Sale price $9.99
Regular price
$14.99
Sale
Wind At My Back: The Complete Second Season DVD Set
The story continues in the season two of Wind At My Back. After a successful first season, Kevin Sullivan brings us the next chapter of his classic television drama. Starring the fictitious Bailey family and their incredible journey through the Great Depression in the 1930s, this insightful series gives us a look at family life during one of the most severe depressions ever recorded. This Canadian television drama tells an enjoyable family drama while also providing fun and clean content for the whole family to enjoy together. After all of the incredible events of season 1, we resume the dramatic story in Wind At My Back Season 2.
Wind at My Back Season 2 takes place six months after the events of season 1. May has now officially lost her child custody case and Honey is finally reunited with her sons Hub and Fat, and her baby daughter Violet. Things begin to return to a somewhat sense of normalcy, but the heartache still remains as the contemplate the difficult loss of their father. Just as things begin to settle down for the newly restored family, they must ready themselves for a totally different kind of change, as Honey begins to fall in love with Max. With wedding bells potentially ringing, will the family ever learn how to adjust or find a sense of normalcy again? With the boys struggling to see their mom with another man, Honey believes this is just the thing the whole family needs to finally regain stability.
The Stories of Season 2
In Wind at My Back Season 2, the scope gets bigger and the show really begins to hit its stride. With the family restored, they are together ready to face new adventures together -- and Max may very well be joining them on their adventures. The series takes a dramatic turn when Honey chooses to accept Max's marriage proposal. With a new father figure soon to be in the family,. Fat and Hub must learn how to adapt and accept him. They must slowly come to terms with the fact that their father is really truly gone and it is finally time to move on. As the wedding draws near, drama ensues when Max asks his high-rolling brother Del to be his best man. The wedding easily becomes a highlight of this season with its colorful characters and dramatic shift in the dynamics of the show.
Max meanwhile, also receives a job offer and he chooses to take on the position as Vice-Principal of the nearby school. He and Honey make he official decision that they are going to stay in New Bedfore and raise their family there. The show also features a variety of new characters, including the lovable tomboy Maisey, who moves to New Bedford and becomes friends with Hub and Fat. More drama occurs when Honey's brother Joe moves back to town. They had previously had a bitter experience when Honey invested the last of her money in Joe's get-rich-quick plan. When the idea ultimately failed, Joe ended up leaving on difficult terms with Honey. However, when he returns to New Bedford, he seems to be a completely changed man. Is this change genuine, or is he simply trying to pull another scheme?
Eventually, as the boys begin to finally accept Max as their step-father, more change occurs, shaking up the family dynamic even more. However, rather than some of the difficult death or other tragedies they've had to endure this surprise is a happy one -- Honey is expecting a child! Will Hub, Fat, and even Violet be ready for this change and willing to accept another addition to the family? Grace receives an excellent job at the CRNB as the new station manager. However, the happiness at her job is shortlived when shortly after her new position takes effect, she cancels the Reverend Milo's Bible Hour, a popular Christian show that appeared often on the station. She finds most of the town ready to revolt due to the cancellation and she must learn how to properly resolve the situation.
Grace is once again thrown into the spotlight shortly after when she disguises herself and becomes the New Bedford romance expert, also known as "Dr. Veronica Love". Meanwhile, Hub and Fat go an an adventure with their newfound friend Maisey as they hunt through the New Bedford Hotel for the mysterious ghost that apparently lives inside. Many legends exist surrounding the mysterious Gap-Tooth Peggy, and Hub, Fat, and Maisey are determined to get to the bottom of it and discover the true meaning behind the ghost! And while Grace does her very best to ignore it, her feelings for Del keep growing stronger all the time. As the two of them draw closer, what's in store for their relationship in the days ahead?
Also, shortly after the wedding, Max discovers a deposit of iron ore on May's propety that she had presumed worthless. May is determined to keep control of the Silver Dome Mine, and even hides her health problems to keep her from losing it. And as the season draws to a close, Honey goes into labor, with no one around to deliver the baby except May! Wind at My Back Season 2 has a variety of exciting stories full of drama and heart that will keep you coming back for more.
Conclusion
Wind at My Back Season 2 is a wonderful continuation of the beginning season with more stories, heart, and drama to continue the life and legacy of the Bailey family. While season 1 saw the Baileys endure a time of difficult trial through the death of their father and the outcome of the Great Depression, season 2 takes on a lighter, more cheerful tone. As Honey falls in love again, marries, and begins starting a new family, she is also overjoyed by the fact that she has all of her children back and they are together again. Wind at My Back is a beautiful story of the Bailey family and their ability to endure many hardships and stand together.