---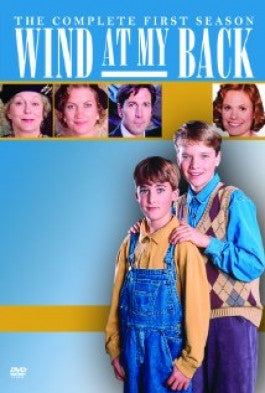 Sale
Wind At My Back: The Complete First Season DVD Set
Additional Information
Cast: Kathyrn Greenwood, Dylan Provencher, Tyrone Savage, James Carroll
Producer: Kevin Sullivan
Languages: English, French
Run Time: 600 mn
Closed Captioning: No

See More
Sale price $41.99 Regular price $64.99 You save 35%
Estimated arrival between and for USA.

---
You might also like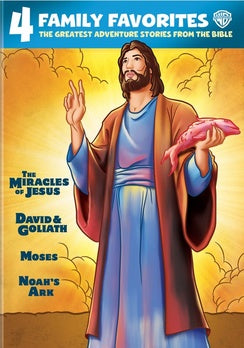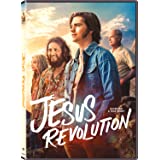 Sale price $15.99
Regular price
$29.95
Sale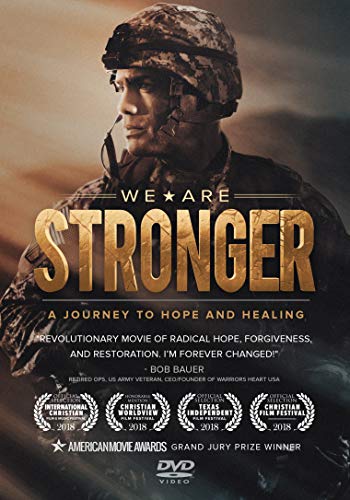 Sale price $9.99
Regular price
$14.99
Sale
Wind At My Back: The Complete First Season DVD Set
The journey begins in season one of Wind At My Back. This enjoyable family show spotlights the drama and events of the Bailey family, a family torn apart of the unexpected death of their father, Jack Bailey. Follow the family as their journey takes them on a variety of ups and downs as the struggle to make it during the Great Depression. This Canadian television drama, produced by Kevin Sullivan, follows the mother, Honey Bailey, as she must learn how to cope with the difficult loss of her husband, and be able to survive and feed her children. The adventure begins in the Wind at My Back: The Complete First Season DVD Set.
In Season one of Wind at My Back, viewers will meet the Bailey family, a charming young family with a happy husband and wife, Jack and Honey, and their three children, Hub, Fat, and Violet. Just an average Canadian family, the Baileys are enjoying life together when tragedy begins to strike. Jack unexpectedly loses his job in the Great Depression and shortly after passes away very suddenly. With no other options and unable to feed her three children, Honey ends up sending her children away where they can have better homes.
Season 1 Stories
When Honey seeks shelter at her mother in-law's house, she discovers that they are blaming her for the death of her husband. Turned away by her own mother in-law, Honey must send her children away and make a new home for herself, and hopefully her children eventually. She must send her baby daughter Violet away to distant relatives, and she sends her two sons Hub and Fat away to her wealthy, but overbearing and controlling grandmother. The Wind at My Back: The Complete First Season DVD Set documents all of these events, and we see Hub and Fat doing everything in their power to escape the grasp of their grandmother. Upset by recent turn of events, Hub and Fat land themselves in big trouble when they run away from their grandmother, looking to start a new life somewhere else.
Meanwhile, Honey does what she can to regain money so she can afford to bring her children home. When she learns about her brother Joe's plan for a get rich quick scheme, she ends up investing what little money she has left in it. However, the plan fails, and Honey is left with nothing. The boys try to do their part as well to earn money by attempting to win the Fall Fair's Human Pyramid Contest. Eventually, the boys are able to escape the control of their grandmother when they convince May to let them come live with her and their mother, Honey.
Although Honey is still mourning the loss of her husband, she shortly after meets a local athletics teacher by the name of Max Sutton. After spending some time with him, she begins to think she is now falling with him. And while the family is still suffering from the ramifications of the Great Depression, they are able to have some fun as well. Aunt Toppy and Uncle Bob help Max stage a play for the local community theater, with some interesting results. Grace lands herself in trouble as well, when she chooses to attend a wedding with Judd Wainwright. While there, Judd unexpectedly proposes to her! Despite the fact that her mother doesn't approve and didn't want her to go to the wedding in the first place, Grace still considers his offer.
The horrific ripples of the Great Depression continue to hurt the Bailey family and the people surrounding them as May faces bankruptcy also. When the price of silver goes down and hits rock bottom, Honey turns to the athletics teacher Max for help. More drama ensues when May adamantly refuses to give Honey's baby Violet back to their family. With the loss of her husband, her being forced to send her children away, and her now possible relationship with Max, will Honey be able to find a sense of normalcy again? Wind at My Back Season 1 features 13 incredible stories of a family finding their way back to each other and learning to love each other, no matter the hardship.
About Wind at My Back
Wind at My Back was a series that premiered in 1996 and remained on the air until 2001. The show had a total of 5 seasons and was cancelled unexpectedly, leading them to make a made for TV movie to wrap up loose ends. The series was produced by Kevin Sullivan, who is most notably well-known for his television adaptations of classic L.M. Montgomery works, Anne of Green Gables, and Road to Avonlea. With 65 episodes in total and a television movie, this became a very popular Canadian series and eventually began airing on American television as well.
Set during the time of the Great Depression, this incredible series takes a look at the difficult struggles of growing up during this hard time in the 1930s. However, it also shows how a family came together to work to survive through these times and form a great family bond in the process. Wind at My Back is a television series that was loosely based on the books by Max Braithwaite, entitled Never Sleep Three in a Bed and The Night We Stole the Mountie's Car. The series takes place in a fictitious mining town of New Bedford in Norther Ontario and follows the Bailey family through their difficult struggle through the Great Depression.
Conclusion
If you are looking for a family show to watch together as a family, Wind at My Back is a terrific option, featuring powerful drama with stories appropriate for the entire family. Wind at My Back: The Complete First Season DVD Set is the perfect place to start, featuring an introduction to the Bailey family and a deep look into what drove them apart and what led them back together again. This terrifically produced series by Kevin Sullivan and Sullivan Entertainment is a wild ride with gripping and insightful drama.