---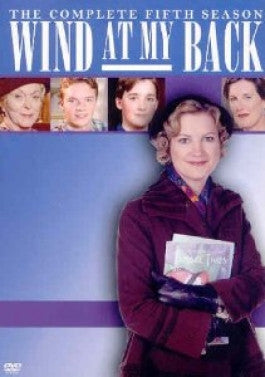 Sale
Wind At My Back: The Complete Fifth Season DVD Set
Additional Information
Cast: Kathyrn Greenwood, Dylan Provencher, Tyrone Savage, James Carroll
Producer: Kevin Sullivan
Languages: English
Run Time: 600 mn
Closed Captioning: No

See More
Sale price $41.58 Regular price $64.99 You save 36%
Estimated arrival between and for USA.

---
You might also like
Sale price $32.99
Regular price
$54.98
Sale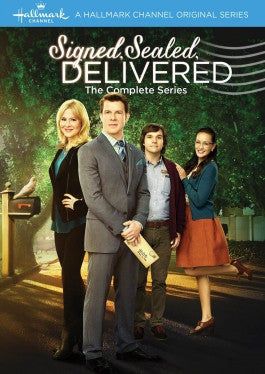 Sale price $24.95
Regular price
$29.99
Sale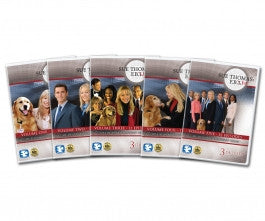 Sale price $95.99
Regular price
$119.99
Sale
—
Sold Out
Wind At My Back: The Complete Fifth Season DVD Set̴Ì_
After four incredible seasons of romance, drama, and adventure Wind at My Back comes to a thrilling conclusion in Wind at My Back Season 5. The story of the Bailey family and their amazing struggle to survive through the difficult depression comes to a close in this exciting final season. As the tough times continue and finally begin to lift, the town begins to find prosperity and hope again. But with this new prosperity comes a variety of new changes that will forever change the course of the town. New Bedford begins to experience a variety of changes and new experiences that will affect who stays in town and who goes. As the characters mature and face new situations, the show takes on a sense of finality and conclusion.
Experience all the timeless stories and adventures of season 5 in beautiful high quality on this 4-disc DVD set. The Wind at My Back: The Complete Fifth Season DVD Set is the quintessential way to experience the end of the series. After four successful seasons, Kevin Sullivan returns to bring us the final chapter in the Wind at My Back series in Season 5.
Synopsis
As the tough times continue to wreak havoc on the land of New Bedford, the Bailey family strives to take it all in stride. Preparing for each new adventure and doing their best to weather every storm of life, Honey, Max, Hub, Fat, and the whole family do what they can to stay together. These tough times help bring the family closer, but they learn they must come to terms with the "growing pains" that are affecting the various members of the family. Grace Bailer is still living at home, still unmarried, but self-sufficient. She has learned how to juggle romance and her career, and she's even begun to stand up to her overbearing mother May Bailey. But, as time wears on, May is forced to finally show her vulnerable side, after always being the stiff, tough-as-nails character.
Hub and Fat continue to grow, having changed and grown up a lot over the course of five seasons. As they get older, they begin to find new experiences for themselves and find a whole new set of challenges in store for them in the little town of New Bedford. Honey and Max also finally feel they are ready to begin to devote their time to different things around the town, to help it grow and maintain its charm. Honey takes the time to resume her old business and Max finds a sense of satisfaction in devoting himself to public service. As the difficult oppression of the 1930s begins to wind down, prosperity begins to once again return to the land. The town begins to return to prosperity with renewed hope and vigor, and the Bailey family does their part to help restore the town to its old self.
Despite Grace finally settling down and beginning to build her own life alone and free of attachments, she gets caught up in a whirlwind romance, eloping with a man she barely knows. The man turns out to be a travelling salesman, who takes notice of and falls in love with Grace at first sight. This takes a serious toll on May's health, causing her to take a difficult turn for the worse. Meanwhile, Hub finally discovers what his calling in life should be. With the new desire to follow a path to the priesthood, life takes him on a new and unexpected journey. When Grace returns from her honeymoon, she finds that May has had a stroke. Will May survive this difficult time? And will her overbearing personality finally crack, revealing the vulnerable person inside?
In his time in public service, Max competes with Alden Cramp to be New Bedford's new mayor. A plague also threatens to descend on New Bedford. A new mining worker comes to town and stirs up trouble between May and Hub by fighting over labor issues. Finally Grace must confront the cracks in her quick and impulsive marriage.
Notable Episodes
Wind at My Back Season Five features some incredible stories from the series, including Coming of Age, Marriage of True Minds, and the season finale Payback. In Coming of Age, Grace tells Toppy that she hasn't heard from Jim since Valentine's Day. Shortly after, she sees Jim again, and he brings her the startling revelation that they shouldn't be together anymore, causing a serious upset in Grace. Marriage of True Minds features a romantic evening between Honey and Max. Max plans a special evening for her as it is their anniversary. Meanwhile, Dr. Asher from Honey's sanitarium arrives at the hotel to monitor possible cases of tuberculosis in town. In Payback, the season finale, concerns continue to arise surrounding the mine. Meanwhile, Honey makes the decision to go back to school, by doing college correspondence courses. The season finale is a heartfelt goodbye as we see these characters for the last time.
Conclusion
Wind at My Back: The Complete Fifth Season DVD Set concludes the thrilling 5-season epic of the Bailey family. This series has seen them grow tremendously. In the beginning, they were a family with a lot of struggles. After Honey's husband passed away, the Great Depression hit and she was forced to give up everything she had for survival. She had to send her three kids away to relatives so she could stay and work to survive. The children had to endure many hardships while away, and everything seemed totally broken in the Bailey family. However, over time, they were able to restore their lost family, along with some new members, including Max, to bring a sense of wholeness and completeness back to their family. If you are fan of other television dramas like Road to Avonlea or Little House on the Prairie, Wind at My Back is a perfect show to watch together as a family. With age-appropriate content and fun, family values in each episode, Wind at My Back is the perfect show to watch together. And this season is a perfect conclusion to the exciting adventure!