---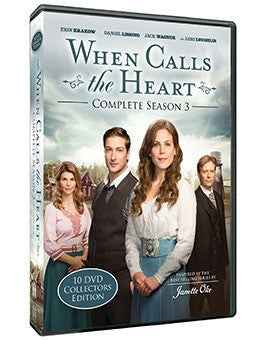 Sale
When Calls The Heart Season 3 Collectors Hallmark Channel 10 DVD Set
Additional Information
Cast: Erin Krakow, Daniel Lissing, Lori Loughlin, Jack Wagner
Director: Neill Fearnley
Producer: Brian Bird, Greg Malcolm, Michael Landon Jr., Vicki Sotheran
Languages: English
Release Date: 10/10/12
Run Time: Approx 1000 Minutes
Screen Format: WS
Closed Captioning: Yes
Region Code: 1

See More
Sale price $24.99 Regular price $49.99 You save 50%
Estimated arrival between and for USA.

---
You might also like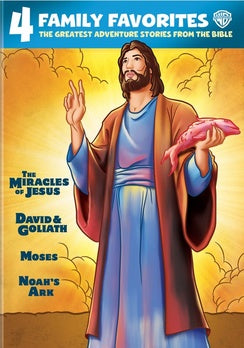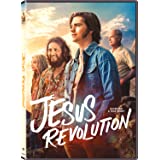 Sale price $15.99
Regular price
$29.95
Sale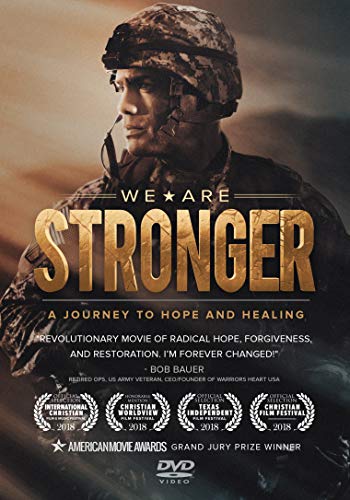 Sale price $9.99
Regular price
$14.99
Sale
When Calls the Heart Season 3 Complete Boxed 10 DVD Set
Disc 1. It Begins with Heart
Disc 2. Troubled Hearts
Disc 3. Heart of a Hero
Disc 4. Forever in My Heart
Disc 5. Hearts In Question
Disc 6. Episodes 1-5 (As aired on the Hallmark Channel)
Disc7. Episodes 6-10 (As aired on the Hallmark Channel)
Disc8. Special features
Disc 9: The #HEARTIES - Footage from the #Hearties Family Reunion
Disc10. When Calls The Heart Trivia Game
From Hallmark Channel and acclaimed director Michael Landon Jr. comes the continuation of the series When Calls The Heart Season 3. Based on the beloved books by Janette Oke, season three continues the family friendly story of love, hope, courage, and faith on the Canadian frontier. Follow the young school teacher Elizabeth, and the young Mountie Jack, as they face new adventures, trials, and chapters in this unfolding story set in the small town of Hope Valley.
"It Begins With Heart"
Season three of When Calls The Heart picks up right were the story in season two left off, in an episode called "It Begins With Heart" (originally aired as "A New Years Wish"). Jack (Daniel Lissing)--hurt and confused after seeing Charles proposing to Elizabeth in the schoolhouse--is chopping wood in the forest. When Elizabeth (Erin Krakow) wanders up the whole story comes out, and despite her reassuring words Jack remains unconvinced. The distraught Elizabeth then seeks out Abigail (Lori Loughlin) in her cafe, who assures her that it is all a misunderstanding and Jack and Elizabeth's love will stand the test. Meanwhile, Jack wanders back to the jail, where the imprisoned Bill Avery (Jack Wagner) tries to convince him that he was not involved in the newly discovered counterfeiting ring, but Jack does not believe him. Inspector Huston soon arrives to prosecute Bill, but an encounter between the two reveals that not everything is as black and white as it first appeared. As the story unfolds Jack and Elizabeth have a deep conversation and decide to take things slow and try again. Meanwhile, Rosemary has been making big plans for a New Years celebration--even winning a contest to get a reporter to come from San Francisco to cover New Years in Hope Valley. When it is discovered she needs to be married, the quick thinking Rosemary introduces Lee as her husband, making for some very comical scenes throughout the episode. Other stories entwine--an orphaned boy and his sick sister are found in the woods, a man from Pastor Frank's past turns up, Bill escapes from the prison--making the first episode of When Calls The Heart season 3 an exciting adventure, full of plot twists, that the entire family will enjoy.
"Troubled Hearts"
Everything seems to be going smoothly at the end of the first episode in When Calls The Heart's third season. Things are about to be shaken up again in the second episode "Troubled Hearts." Elizabeth and Jack's relationship has been repaired, and after three years in Hope Valley Elizabeth is ready to set down roots. Much to Jack's delight she reveals that she is considering renting Abigail's old house. The need for some space of her own is apparent later that evening when her writing is interrupted first by Clara, then Cody, then Abigail, and finally Rosemary. When Jack stops by Elizabeth jumps at his offer for a walk, but is surprised by a romantic dinner at the jail. They are interrupted once more, however, when Bill stops by for shoe polish. As the story unfolds they realize they aren't the only ones with troubles. The town soon learns the infamous Garrison gang may be hiding out in their woods, Abigail learns Henry Gowan is considering selling his half of the cafe, Cody is struggling to adjust, and Pastor Frank's past comes back to haunt him once again. Will courage, faith, friendship, and love save the day or will the newly patched up town fall apart once more?
Lessons And Reminders
When Calls The Heart is not just a show of adventure and romance, but is also filled with valuable lessons and reminders every viewer can be challenged and encouraged by. If season one was about perseverance and hope, and season two was about truth and forgiveness, season three was about courage, trust, and community. The characters of When Calls The Heart and town of Hope Valley face a multitude of obstacles and challenges in the third season. Gangs of outlaws, sickness, accidents, mudslides, and people from the past move in and out of the plot line, but Elizabeth, Jack, Abigail, and the town of Hope Valley face each with courage-- trusting their faith, strength, and friends to get them through. Along the way they will learn the importance of community, of a band of friends who have your back no matter what. Despite several threats and discoveries, the community pulls through stronger than before. The individuals also learn the importance of trust. Trust that things will turn out right, trust that the people you love won't hurt you, and trust that the future holds good things. The Boxed DVD set of third season of When Calls The Heart is filled with a new set of valuable lessons viewers will learn and identify with.
Conclusion
The sweet romance, hope-filled town, moments of adventure and adversity, and believable friendship and community that fill the episodes of When Calls The Heart continues in season three of this beloved series. Older viewers may be reminded of their old favorites such as "Little House On The Prairie" or "Dr. Quinn Medicine Woman," while younger viewers will enjoy the new story and characters that makeup When Calls The Heart Season 3. Although not expressly Christian, this television series has many moments of faith, as well as faith-based values that will encourage and inspire believers. The story of Jack, Elizabeth, Abigail, and the rest of Hope Valley continues in the many episodes of this third season of When Calls The Heart. By yourself, with your family, or your friends you enjoy the continuing saga of life on the edge of the Canadian frontier.
When Calls The Heart Season 3 DVD box set has not been rated by the Motion Picture Association of America, but it is considered appropriate for most audiences. The Dove foundation reviewed the first two episodes, and awarded both their "Family Approved" seal for all ages. As always, it is recommended that parents preview all content to determine what is suitable for their children.