---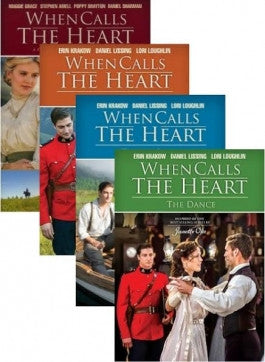 Sale
When Calls the Heart 4 DVD Set
Watch Trailer
Additional Information
Director: Michael Landon, Jr.
Languages: English
Dove Approved: Dove Family Approved
Run Time: 350 minutes
Region Code: 1

See More
Sale price $19.99 Regular price $79.96 You save 75%
Estimated arrival between and for USA.

---
You might also like
Sale price $32.99
Regular price
$54.98
Sale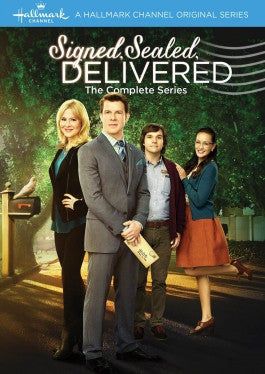 Sale price $24.95
Regular price
$29.99
Sale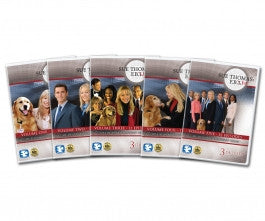 Sale price $95.99
Regular price
$119.99
Sale
—
Sold Out
When Call the Heart 4 DVD Set
In the When Calls the Heart 4 DVD set you get the First four movies from Season 1 of  When Calls the Heart .
When Calls the Heart #1

When Calls the Heart is the story of Elizabeth Thatcher, a cultured young school teacher in 1910 who, through the discovery of her aunt's secret diary, finds the courage to leave her big city home to accept a teaching position in a frontier coal mining town. And in the process, she also finds the potential for love with a handsome Royal Canadian Mountie.
When Calls the Heart: Lost and Found #2
"When Calls the Heart" tells the captivating story of Elizabeth Thatcher (Erin Krakow), a young teacher accustomed to her high society life, who receives her first classroom assignment in Coal Valley, a small coalmining town where life is simple, but often fraught with challenges. Lori Loughlin plays Abigail Stanton, a wife and mother whose husband, the foreman of the mine, along with a dozen other miners, has just been killed in an explosion. The newly widowed women find their faith is tested when they must go to work in the mines to keep a roof over their heads. Elizabeth charms most everyone in Coal Valley, except Constable Jack Thornton (Daniel Lissing) who believes Thatcher's wealthy father has doomed the lawman's career by insisting he be assigned in town to protect the shipping magnate's daughter. Living in a 19th century coal town, Elizabeth will have to learn the ways of the frontier if she wishes to thrive in the rural west on her own.
When Calls the Heart: A Telling Silence DVD #3

Elizabeth Thatcher takes a special interest in one of her students, 8 year-old Rosaleen Sullivan, who has been selectively mute since her father passed away in the mine explosion. Elizabeth is sitting with Rosaleen at lunch when she has to break up a fight between two boys, she returns to find that Rosaleen is missing. Meanwhile Jack Thornton the towns Constable has reopened the investigation of the church fire that occurred three months prior. As Jack is returning a coal caddy he borrowed from Cat Montgomery, he notices a stash of the very same whale oil found at the site of the church burning. He questions Cat about her whereabouts the night of the fire.
When Calls the Heart the Dance DVD #4
New miners have arrived in Coal Valley to help with the closing stages of reopening the mine and the town decides to celebrate with a dance at the end of the week. One of the new miners, Billy Hamilton has taken a special interest in Elizabeth and she is flattered.
In When Calls the Heart the Dance, a new group of miners arrive in Coal Valley. But, as they head to their bunks in the saloon, they find themselves in the middle of Elizabeth's makeshift classroom. A conflict seems pending until a young miner, Billy Hamilton, diffuses the situation and makes a not so subtle advance towards Elizabeth. Billy's interest in Elizabeth does not go unnoticed by Jack, who suspects that the smooth-talking Billy may not be all he claims to be.

Amongst the other women of Coal Valley, the new miners are a reminder of the husbands they've lost. While some are skeptical about a group of bachelors settling into town, others are more welcoming and are looking forward to the welcoming the new residents at the upcoming Coal Valley festive saloon dance.

-When Calls the Heart (#1)
-When Calls the Heart Lost and Found (#2)
-When Calls the Heart A Telling Silence (#3)