---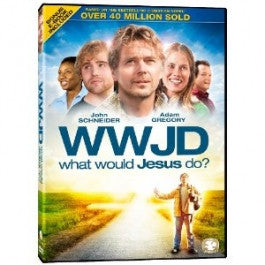 Sale
WWJD: What Would Jesus Do? DVD
Watch Trailer
Additional Information
Run Time: 90
Region Code: 1
Sale price $8.99 Regular price $19.99 You save 55%
Estimated arrival between and for USA.

---
You might also like
Sale price $32.99
Regular price
$54.98
Sale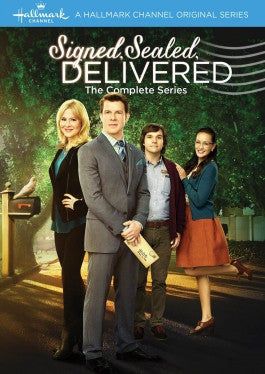 Sale price $24.95
Regular price
$29.99
Sale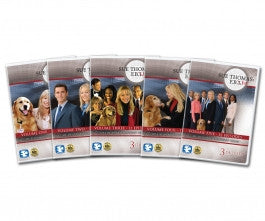 Sale price $95.99
Regular price
$119.99
Sale
—
Sold Out
WWJD: What Would Jesus Do?
It's a question that many Christians have asked, especially since its popularization in the 1990s - What Would Jesus Do? This is an incredible idea, and a simple 4 word question that sparked millions of people to change the way they think about their actions in everyday life. Follow along with John Schneider, a man who visits the town of Raymond, California and quickly becomes known as a simple drifter. Due to his ragged appearance, people begin to wonder what and who he is and if he should really be trusted. People do their best to avoid him or avert their gaze so he won't talk to them, and as John tries to make friends in the town, he quickly learns that nobody wants to go near him; simply because he looks homeless or like he's had a rough past. We also meet Pastor Henry, a man who faces unbelievable tragedy when his wife and son are killed in a horrific car accident. After this horrible shakeup, Henry must try to salvage what is left of his church and continue on in his pastoral role. But as his church shrinks and his job begins to get harder and harder, he begins to wonder if he can continue on in this job, and if being a pastor is really what God is calling him to do. Finally, we meet a man by the name of Alex York, who is a shady and underhanded businessman who is determined to run for mayor, take over the church property, and turn it into the much more lucrative casino. Alex is a man who cannot be stopped and is determined to get his way even if it means destroying the town and the wonderful community of Raymond in the process. Although gambling is illegal in the town, Alex is determined to become the mayor, change the law, and bend the town to his own will. All of these stories collide in an incredible movie, WWJD: What Would Jesus Do? This incredible film asks the difficult questions and asks you to face reality as well and see if you would really make Christlike decisions in your own life.
The Message of WWJD: What Would Jesus Do?
When the bracelets first originated, people were overwhelmed and astounded by this simple and profound concept. While not a new idea or a terribly hard to understand one, the WWJD bracelets kept it simple and asked the question that would completely change people's lives. What would Jesus do? This simple message, worn on Christians' wrists would follow them wherever they went and with every choice they made they could look at the bracelet and ponder whether the choices they made were the choices that Christ would have made. WWJD: What Would Jesus Do? Is a movie that takes this concept and opens it up, showing practical situations with people making choices and it shows them all compelled to follow Christ and make choices that would reflect Jesus' actions.
When the characters first meet John Schneider, the drifter in WWJD: What Would Jesus Do? They initially turn their backs on him. Many are scared to talk with or associate with him. They fear that he might try to hurt them or that he has a difficult past. They all know he probably has baggage and may even want things from them. Although it would be a Christlike choice to talk to this man and find out how they can serve his needs, they initially choose to ignore him, because he could be dangerous, they rationalize. But as the movie progresses in WWJD: What Would Jesus Do? They become convicted that they actually need to help the man, find out what his needs are and serve him, just like Jesus would. This is an important lesson for us all to learn. We've all encountered situations where we don't want to talk to someone or we're scared to face somebody with a difficult situation. We'd rather turn a blind eye and just not deal with a situation rather than confront the problem head on. But as we see from Christ's actions, it wasn't the rich and "safe" people he was associating with -- he was down with the broken, the poor, and the dirty, working with them to pull them out of their times of crisis. Shouldn't we do the same? This is a simple, but profound concept that is explored in detail in WWJD: What Would Jesus Do?
The Story
In WWJD: What Would Jesus Do? We meet Pastor Henry, a man who is doing everything he can to keep his church afloat in the small town of Raymond, California. He has a beautiful wife and son and feels content in his role as minister of the church. But when tragedy strikes, his faith is tested. As he watches his wife and son perish in a devastating car accident, he begins to wonder if he can truly keep the church alive and if it's even his role to take care of this church and keep it afloat. As membership dwindles, and he sees his dream slip away from him, he begins to wonder if it's time for the church to close down and move on.
When it looks like the bank is about to take the church in WWJD: What Would Jesus Do? We meet a suspicious mayoral candidate by the name of Alex York. While this man puts on a pleasant appearance, it is learned that he has big plans for the town. He wants to bulldoze the church and open up a casino. He must become mayor, though, to overturn the law that gambling is illegal. And with the church the only thing standing in his way, it looks like he will get everything he wanted.. But then a stranger by the name of John Schneider enters town. Will this suspicious-looking vagabond change the course of the town's future? Or will York win out and achieve his goal of ending the church once and for all? Find out in WWJD: What Would Jesus Do?