---

Sale
Wanderlust 5 DVD Set: Finger of God, Furious Love, Father of Lights, Holy Ghost, and Holy Ghost Reborn
Additional Information
Producer: Wanderlust Productions
Languages: English
Region Code: 0
Sale price $74.99 Regular price $99.99 You save 25%
Estimated arrival between and for USA.

---
You might also like
Sale price $32.99
Regular price
$54.98
Sale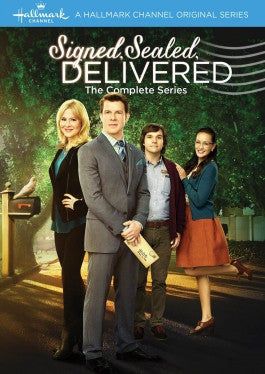 Sale price $24.95
Regular price
$29.99
Sale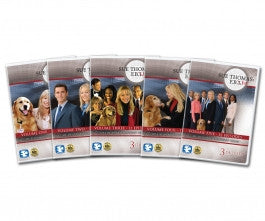 Sale price $95.99
Regular price
$119.99
Sale
—
Sold Out
Experience the Presence of God with the Wanderlust 5 DVD Set
In the Wanderlust 5 DVD set, experience every documentary by Darren Wilson in one convenient collection. At Wanderlust Productions, their goal is to make God famous, one film at a time. Founded by Darren Wilson in 2006, this production company quickly went on to make several films showcasing the amazing power of God. Their goal currently is to create feature-length films that are both exciting creatively and spiritually engaging. This collection contains all 5 of Darren Wilson's documentaries: Finger of God, Furious Love, Father of Lights, Holy Ghost, and the newly released Holy Ghost Reborn. Each film shows a different side of what is happening in our world today and how God is using people to do magnificent things.
Wanderlust Productions
Darren Wilson, the founder and producer of Wanderlust Productions, has been the driving force behind these five films and has also written two books, Filming God, and Finding God in the Bible. His passion and zeal for exploring the nature of God is evident in all his work and he truly has found his calling in making films and documentaries. In all of his films, Wilson asks big, life-changing questions, which always lead to compelling answers and powerful results.
Finger of God
In Finger of God, go on an incredible journey from the streets of North California all the way to mud huts in Africa. Explore and discover an underground church in China and even learn about the Gypsies in Eastern Europe. Through all of these events, you will begin to see the finger of God in our world as you learn about the incredible things that He is doing in our world today. This film is a very personal journey as it chronicles the true events that transpired in Darren Wilson's life as he was filming it. Follow Wilson all around the world as he shows you God's fingerprints around the globe. Finger of God has a run-time of 105 minutes.
Furious Love
In their next film, Furious Love, Wilson has one simple goal: to put God's ultimate and powerful love to the test. Once again embarking on an international journey, Wilson goes into the darkest of dark places, bringing the message of God's love and forgiveness to the masses. On his adventure, he faces demon tents, witchcraft and New Age festivals, persecuted churches, heroin addicts, and even sex traders. However, as he faces them, they find that they are no match for Wilson's message of God's never-ending love. Furious Love is a film that will inspire you and amaze you as you witness the way God's love worked firsthand in many people's lives. This haunting and captivating film will give you an idea of just how very powerful God's love is when put to the test. No matter how far in sin someone is, they are never too far to be pulled back by the overwhelming and compassionate love of God. Furious Love has a run-time of 95 minutes and has a special director's commentary with Darren Wilson and his film crew.
Father of Lights
Following up Finger of God and Furious Love, Wilson now presents his third film, Father of Lights, which seeks to do the seemingly impossible. His goal in this documentary is to film God, and to shed light on this magnificent Creator who we know so very little about. Wilson asks the question, "What would God look like if He could be filmed?" This movie attempts to rip away all the bad press that God has received over the years and tries to show Him for what He truly is: an incredible, all-knowing, and all-powerful deity. Over the course of his quest, Wilson comes face to face with witch doctors, violent gang leaders, Hindu holy men, and regular everyday people who have had extraordinary experiences. This documentary aims to show God for what He truly is, and he's far more incredible than anyone could possibly imagine.
Holy Ghost
In typical Wanderlust style, Holy Ghost asks another big question: what is the Holy Spirit? What is it, what purpose does it serve and how is it active in our world today? This documentary once again follows Darren Wilson as the travels all across the globe, though this time his strategy has changed. Rather than a completely structured narrative with a specific pre-planned end goal, he allows the Holy Spirit to completely lead this movie. Wilson sets off on his journey with no specific itinerary or structure for how this documentary will work. He simply allows the Holy Spirit to show him the way. Holy Ghost sheds new light on God, proving Him to be a much bigger and more active God than anyone had anticipated. This Holy Spirit-directed movie reveals God to be active and alive, working in the lives of His children daily. Unscripted and unplanned, Wilson allows the Spirit to do all the leading in this movie. This takes him from the rich venues of Monte Carlo to a heavy metal concert to the oldest city in the world. This is a challenging and exciting film that will encourage you in your faith and your connection with the Holy Spirit. 
Holy Ghost Reborn
The most recent film to be released from Wanderlust Productions, Holy Ghost Reborn is the fifth film in the series, and the sequel to the popular Holy Ghost film. In this documentary, Wilson continues his journey to the far-flung corners of the world as he asks the Holy Spirit to direct another movie. This film has an incredibly large scope as he journeys with his film crew to a protest in Rome, a witch doctor in Africa, prostitutes and the homeless in Brazil, Greece, and finally a group of Navy SEALs. While this film is on a large scale and features powerful stories from all over the world, this movie is ultimately about Wilson and his personal quest to find the Spirit of God. In his journeys, Wilson begins to discover that the Holy Spirit is not an intangible and nebulous being. It is a personal companion that ultimate desires to reveal the truth of Jesus in all of us.
Together these 5 Christian films create the Wanderlust 5 DVD Set. These powerful and moving films are each individually inspiring, but together they create a truly incredible piece of filmmaking and cinematography.