---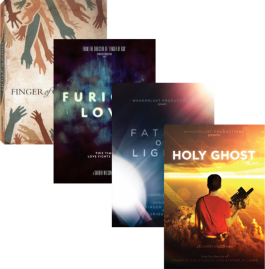 Sale
Wanderlust 4 DVD Set: Father Of Lights, Furious Love, Finger Of God, and Holy Ghost DVD
Additional Information
Producer: Wanderlust
Languages: English
Region Code: 0
Sale price $59.99 Regular price $79.99 You save 25%
Estimated arrival between and for USA.

---
You might also like
Sale price $32.99
Regular price
$54.98
Sale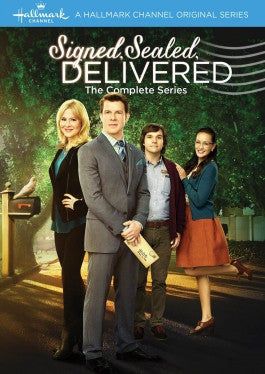 Sale price $24.95
Regular price
$29.99
Sale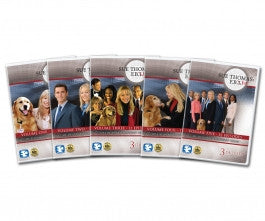 Sale price $95.99
Regular price
$119.99
Sale
—
Sold Out
Wanderlust 4 DVD Set: Father of Lights, Furious Love, Finger of God, and Holy Ghost
The Wanderlust 4 DVD Set includes four different films from director Darren Wilson. His journeys for each of the films is unique and captivating, bringing a different aspect of God's nature to life in a new and beautiful way. Included in this set is Father of Lights, Furious Love, Finger of God, and Holy Ghost. These films explore God's character, his relentless love, and his living and active presence in this world. Wilson's intriguing documentary style is captivating and informative, filled with amazing footage of places all over the globe.
Included in this Set: 
Father of Lights, filmmaker Darren Wilson's first movie, is a spectacular documentary that tackles the amazing task of filming God and understanding his character in a whole new way. Along with their journey, Darren and his team encounter terrifying and powerful witch doctors, violent gang leaders, and Hindu holy men. This wide range of people provides an interesting perspective on the character of God. Darren also interviews average people and proves the point that everyone has their own story to tell. Father of Lights attempts to clear up the misconceptions about God and show who he truly is, not who the media has portrayed him to be. This amazing journey to reveal the true nature and character of God is quite a feat, but Darren Wilson does exactly what he says he will do.
Furious Love is a follow up film to Finger of God, and follows Darren as he travels to some of the deepest and darkest places around the world. His goal in this film is to put God's great love to the test, even in the most spiritually dead environments. He travels to demon tents, New Age and witchcraft festivals, the persecuted church, those addicted to heroin, slaves in the sex trade, and many more terrifyingly dark places. However, each visit to these places proves one incredible truth; no amount of darkness can compare to the light of God's love. This film is thought provoking and haunting, and will open your eyes to the spiritual warfare all around the world. Darren does an incredible job showing just how powerful the Almighty God is and how his love reaches even the darkest of places.
Finger of God, the film that inspired Furious Love, is a mind-blowing journey around the world. From the streets of Northern California to mud huts in Africa, this film is an incredible adventure. Darren visits underground churches in China as well as Gypsies in Eastern Europe. Each of these destinations will show the incredible things that God is doing all around the world. His fingerprints are evident in the lives of many people and in the workings of countries all around the world. His handprint is seen in the underground church in China, as well as the lives of people everywhere that Darren visits. Born out of Darren's personal journey of two years and hundreds of hours of footage, Finger of God will open your eyes to things in the world that you never knew existed. This film reveals a world full of faith and believers in Christ and will show you that God's fingerprints are in places that you never expected to find them. This film is encouraging and powerful, leaving viewers feeling safe that God is holding them.
Holy Ghost is Darren's mission to reveal just how big and active God is. We are often blind to how active God is all around the world, but he is working in every situation and in everyone's life. This fast-paced documentary proves a point about the power of the Holy Spirit. Darren does the impossible and tries to make a film entirely led by the Holy Spirit. The resulting footage is unconventional for sure, but poignant and powerful. No script, no plan, no safety net"ÌÒjust Darren going wherever he feels that the Holy Spirit is leading him. This leads him on an amazing adventure to find what God has in store for him and for this film. Whether it's the riches of Monte Carlo, a heavy metal concert, or the oldest city in the entire world, this film is challenging and exciting. Led entirely by God, Holy Ghost reveals a God far more active and present than you could ever have imagined.
Journeys of Incredible Faith 
Throughout each of Darren Wilson's films, one thing is evident. The man has amazing faith and trusts God with all his heart. No matter how terrifying the circumstance, Darren is brave and believes that God is holding him. Even when faced with the most dangerous situations, he remains calm and continues to hold to the belief that God sent him there for a reason. The films that result from this great faith are incredible.
Moving and powerful, each film focuses on a different aspect of God. Furious Love is a beautiful journey that shows that God's amazing love can reach even the darkest of places. No matter how steeped in sin one is, God can always reach us with his love. Finger of God and Holy Ghost reveal just how active God is around the world. Though we may not always see him, his fingerprints are everywhere. He is actively working in the hearts of people all around the world. This revelation is extremely encouraging and is a faith-building experience.
Wanderlust Films, led by Darren Wilson, is dedicated to producing quality content that furthers the kingdom of God. Darren has devoted his life to this work, and the result is amazing. His films are thorough and insightful, sure to fill viewers with hope as they realize just how powerful and wonderful our great God is.
Wanderlust 4 DVD Set: Father of Lights, Furious Love, Finger of God, and Holy Ghost is not rated by the Motion Picture Association of America. Some of the films deal with heavy content and intense themes. It is always recommended that parents preview all content to determine what is suitable for their family.