---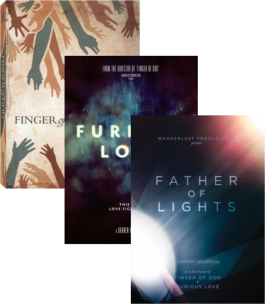 Sale
Wanderlust 3 DVD Set: Father of Lights, Furious Love, Finger of God
Additional Information
Producer: Wanderlust
Region Code: 0
Sale price $44.50 Regular price $59.97 You save 26%
Estimated arrival between and for USA.

---
You might also like
Sale price $32.99
Regular price
$54.98
Sale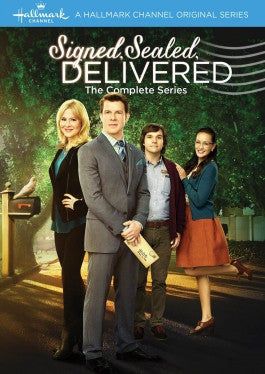 Sale price $24.95
Regular price
$29.99
Sale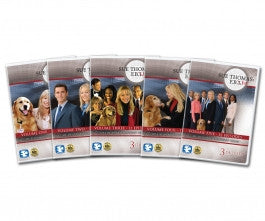 Sale price $95.99
Regular price
$119.99
Sale
—
Sold Out
Wanderlust 3 DVD Set: Father of Lights, Furious Love, Finger of God
The Wanderlust 3 DVD Set: Father of Lights, Furious Love, Finger of God contains three of Darren Wilson's greatest Christian documentary, featuring stories of hope, faith, and getting to know God better. Containing Wilson's first 3 forays into cinema, this incredible DVD set brings you three powerful feature-length documentaries at one incredible price. Featuring Father of Lights, Furious Love, and Finger of God, this set will have you enthralled as Wilson takes you on journeys around the world to gain deeper insights about God and the incredible world around us. Featuring interviews with well-known theologians and Christians and capturing stunning cinema from across the globe, this set of three documentaries is truly an unforgettable experience.
From the creator of Holy Ghost and the most recent film, Holy Ghost Reborn, comes a masterful collection containing his first three documentaries in one convenient set. Wilson's passion for film and for the Creator has resulted in a series of films through Wanderlust Productions that has helped change the world and introduced many people to Christ. His documentaries are a truly one-of-a-kind unique style as he combines gorgeous cinematography and incredible world events with the Gospel message and a powerful case for a loving and forgiving creator. Darren Wilson's films have truly become a game-changer for many people, causing thousands to rethink the way they've lived their lives and encouraging them to accept Christ for the first time ever.
Father of Lights
In the first film of the Wanderlust Productions series by Darren Wilson, he asks a very big question; with a difficult, if not impossible answer: If God could be filmed, what would He look like? This expansive documentary challenges your ideas about God and uses the Bible and the world around us to help explore the question "What is God?" and "What does He look like?" Filmmaker Wilson attempts a seemingly impossible feat: to film God and come to fully know His character. As Darren continues on his journey, he encounters a team of witch doctors, violent and corrupt gang leaders, Holy men from Hinduism, and even just the average everyday people that help shape our world. Featuring interviews, journeys, and truly inspiring moments, this is a documentary that will change your life, and change the way you think about God and His very nature.
Father of Lights attempts to do away with all of the negative feedback and press that God has received. Today, many people have a very negative idea of God and even associate Him with negative connotations. People tend to ignore God or straight up deny his existence, because they think all He signifies is hate, anger, and oppression. Wilson helps to strip away all of these faulty ideas and expose the true character of God. What He reveals is that our Creator is more loving and more powerful than anyone we could possibly imagine: He is a loving and caring God who forgives us and grants us salvation. What Wilson comes to understand, and in turn hopes the world can see, is that God is more loving, forgiving, and caring then we could every come to comprehend. If only we'll accept Him and make Him our Lord! Father of Lights is an insightful and revealing documentary that helps to tear down walls and challenge traditional, faulty stigmas.
Furious Love
In the next film in the series, Furious Love, Wilson helps communicate to his audience the overwhelming power of God's love. Love is a word we see thrown around all the time. Sometimes it's honest and sincere, but other times it's not. This has led to confusion and mistrust, all which distorts the world's view of love today and has led to complications. In this documentary, Darren Wilson takes us on a truly awe-inspiring journey as he puts God's love to the test, even in the darkest places spiritually in the entire world. Wilson takes us on a journey through demon tents, witchcraft and New Age festivals, persecuted churches, and even to the homes of heroin addicts all to show the incredible power of God's love.
What he comes to find in his journey is that God loves everyone everywhere and no matter how low of a point they have come to in their lives, God will still love them. Wilson discovers that God's love knows no bounds. Even in a demonic witch tent, His love can shine through and bring light to a dark world. Furious Love is a powerful and moving film with a wonderful message about God's grace and love. It's not only inspiring, but haunting as your eyes become opened to the spiritual war raging all around us. It will challenge you to look at the world with new eyes, and not only discover the true spiritual warfare that is going on around us, but the unending love that God shows to us all the time.
Finger of God
In the final film in this collection, Finger of God, Wilson takes us on another journey as he travels the world looking for the finger of God. As he travels through the world, he is able to see how God has touched places and people to bring about new life and change. Many miracles have occurred in our world. Hundreds have been raised up from the dead. Manna has appeared in the Pentagon. Gemstones have fallen from the sky. Teenagers behind to heal perfect stranger on the street. These aren't old stories from long ago; these are real events that are happening in our world now.
Experience the world in a new way in this incredible journey as you witness the Finger of God throughout our world. Watch as Wilson shows incredible miracles and events that have changed the lives of many. Prepare to be amazed at the power of God!
Conclusion
These three films from Wanderlust Productions are a perfect complement to each other, as each one focuses on a different aspect, but they all combine to strengthen your faith and produce inspiration in your life. The point of all these movies is that God is real, and He is very much alive, working in the lives of His children now! Experience the Wanderlust 3 DVD Set: Father of Lights, Furious Love, Finger of God collection today!