---
Sale
VeggieTales: The Wonderful Wizard of Has DVD
Watch Trailer
Additional Information
Run Time: 49 Min
Subtitles: English, Spanish
Closed Captioning: Yes
Sale price $9.17 Regular price $9.99 You save 8%
Estimated arrival between and for USA.

---
You might also like
Sale price $32.99
Regular price
$54.98
Sale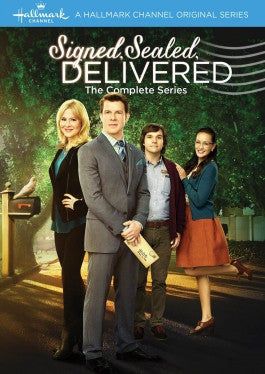 Sale price $24.95
Regular price
$29.99
Sale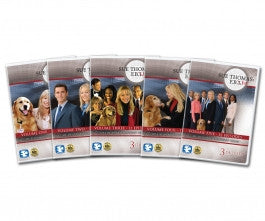 Sale price $95.99
Regular price
$119.99
Sale
—
Sold Out
The Wonderful Wizard of Ha's DVD
At the O'Gill farm in Kansas, Darby, the fun-loving son of a floss farmer, just wants a place where he can get away from it all. Luckily for him, there are rumors of a thrilling amusement park circulating. The Wonderful Land of Ha's it's said to be called, supposedly home to a wizard who will grant you your most sought-after hopes and dreams. There's only one problem; Darby's father hasn't given him permission, and it doesn't seem as if that will be changing anytime soon.
Nevertheless, Darby, with his faithful pig, Tutu, as his traveling partner, makes off secretly to visit the amusement park, his college money stashed in his pocket for later use. But, no sooner do they both flee the cornfields, a twister sucks Darby and Tutu up, up, and away. Before they know it, the pair lands safely in just the place the young farm boy had hoped to visit, the Wonderful Land of Ha's! The only thing Darby needs to do now is find the attractions and have some fun.
However, on his way, he meets a scarecrow, a tin man, and a lion who all want to come along too. He happily allows his three new friends to accompany him, and, with their help, Darby makes it the amusement park at last. He and the others enjoy themselves, eat, and go on rides, but, before the group knows it, they're out of money. Distraught, as neither his friends nor the wizard are much help in his predicament, Darby decides it would be best to just head back home to the farm.
On his way, the little asparagus mulls over what might be waiting for him, figuring his father will be angry at him for spending the money meant for his future. Finally returning, Darby explains to his dad what he's done, but his parent forgives him, saying he's just happy that Darby's back home.
Bonus Features:
Lunt Sings: "Over The Rainbow
The Making "Land of Ha's"
Commentary from the Studio
Commentary and Art Gallery
Family Activities for Harvest Time
Video Trivia
Interactive Storybook
How To Draw
Singalong with Silly Songs
Bonus Clips
DVD-ROM Fun
easter Eggs
English and Spanish Subtitles.
The Wizard of Oz
This film correlates with the beloved classic, The Wizard of Oz, in which, like Darby, a country girl from Kansas named Dorothy comes across a magical world after being transported by a tornado. There, she journeys to find the wizard who can supposedly send her back home, all the while battling a mostly-unseen antagonist, The Wicked Witch of the West, who desires the ruby slippers Dorothy wears. She too meets a scarecrow, tin man, and lion that help her overcome the obstacles she encounters, like the flying monkeys and magical traps left by the witch. Then, after finding her way and meeting the unhelpful wizard, Dorothy discovers that she can simply tap the heels of her ruby slippers together while uttering the words "There's no place like home" and be reunited with her family that way instead.
This movie also features a dog named Toto, who serves as Dorothy's companion throughout the movie. This role is similar to the one played by Tutu the pig in The Wonderful Wizard of Ha's. Additionally, the background characters used, the plot conflicts overcome, and even the dialogue of the two films are extremely and intentionally alike.
The Prodigal Son (Luke 15:11-32)
This film shares key points with a famous bible story, The Prodigal Son, where a man divides his estate between his two sons. One of which, the younger, takes the money his father has given him and runs off to another country, wasting it on sinful, valueless things. The other, the elder son, stays with their father, helping him in the fields and using the money wisely.
In a foreign land that is experiencing famine, the younger son quickly finds he is out of money and trapped in a cage of poverty and starvation; he goes to work for a local, feeding pigs that are eating better than he is. He quickly grows frustrated and decides he has to return home and come clean about everything that he's done to his father.
When the younger son does arrive back at the home he once abandoned, his father rejoices and calls for a celebration. Even when the younger says he isn't worthy to be called a son, his parent continues, dressing him in the finest robe he has and preparing a feast for him to eat until he's full.
Returning from out in the field, the older sees that his brother has finally returned, and is immediately furious. He asks his father why. Why, when he squanders the money given to him and runs off to another country, does he still get welcomed back with open arms? The father replies gently, asking his oldest son not to be angry, but to delight, as he'd thought that his youngest was dead, but he was indeed alive.
Like this story, The Wonderful Wizard of Ha's makes it clear how overjoyed Darby's father is that they've found him and no harm has come to his son. So overjoyed in fact that, like the man from The Prodigal Son, Darby's dad isn't even angry that his child wasted the money he was supposed to use with great meticulousness.
Veggies Tales
The Wonderful Wizard of Ha's is one of the DVD's in the VeggieTales series. VeggieTales is an American, animated children's show, the main character being sentient produce articles like a tomato named Bob and Larry the Cucumber. The episodes portray different morals derived from the Bible, via comedic one-liners and colorful stories that keep kids interested.
The series has nearly 50 episodes, specials and short films, and has been running since the early 1990's. It's become available on DVD, and Netflix, also featuring audio CD's and original music.
Additional Information
The Wonderful Wizard of Ha's stars Mike Nawrocki as Larry the Cucumber and Phil Vischer as the Bob the Tomato. It was written by Phil Vischer and J. Chris Wall, directed by Brian Roberts, and produced by J. Chris Wall. It was released on DVD on October 9, 2007, has a runtime of 45 minutes, and is a part of the VeggieTales series.
The Wonderful Wizard of Ha's was not rated.