---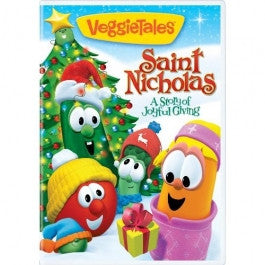 Sale
VeggieTales: Saint Nicholas DVD
Watch Trailer
Additional Information
Subtitles: English
Closed Captioning: Yes
Sale price $6.30 Regular price $9.99 You save 37%
Estimated arrival between and for USA.

---
You might also like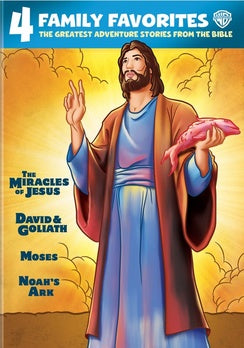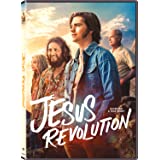 Sale price $15.99
Regular price
$29.95
Sale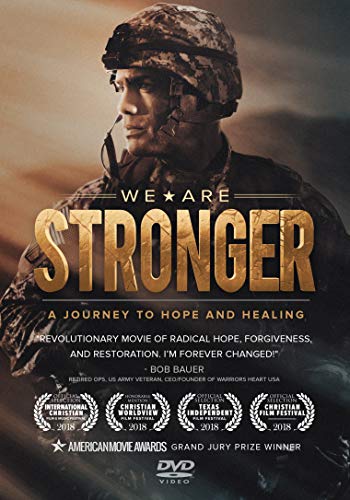 Sale price $9.99
Regular price
$14.99
Sale
Veggie Tales: Saint Nicholas
Christmas is just around the corner, and all the kids are sending off their letters to Santa Clause; all of them, that is, except for Laura Carrot. Her stocking might very well be empty this year. It is not because she has been especially bad, but because her Dad is in danger of losing his job. Join Bob the tomato, Larry the cucumber, and the rest of the gang as they discover the true story behind Saint Nick, and learn a valuable lesson on the joy of giving in a holiday adventure Veggie Tales: Saint Nicholas.
A Story of St. Nick
When Larry finds out that Laura might not find anything in her stocking Christmas morning, he sets about writing a letter addressed to the North Pole. Bob, has a better idea, however. He thinks that what Larry and Laura really need is the truth. So he decides to take them on a little trip to learn the story behind Saint Nicholas. As the Veggies travel back in time in Veggie Tales: Saint Nicholas they are surprised to learn that Santa was really once a little kid just like some of them. They learn that he started giving gifts out of love, when he learned what a great gift God had given him. Will the Veggies be able to use the lessons Nick learned to help Laura, or will a letter to the North Pole do the trick? An adventure through time with Bob, Larry, and the rest of the lovable Veggies in Veggie Tales: Saint Nicholas includes an all new "Silly Song With Larry," and an extra special music video featuring Matthew West, Amy Grant, and Operation Christmas Child.
Veggie Tales
Filled with lovable vegetables and silly songs, Veggie Tales is about more than cartoon characters, the series of films created by Big Idea are meant to plant seeds of faith and character in viewers young and old. Veggie Tales was first created by Phil Vischer and Mike Nawrocki who were looking for a fun and creative way to share Biblical stories, values, and lessons with children around the country. They landed on an idea of a group of veggies living on the kitchen countertop (after all, what mom would not be ok with her kid falling in love with veggies) and the rest is history. Creating a loveable cast of characters such as Bob the Tomato, Larry the Cucumber, Junior Asparagus, Pa Grape, the French Peas, Madame Blueberry, Jimmy and Jerry Gourds, Laura Carrot, and Archibald the Asparagus Veggie Tales teaches wonderful faith based lessons viewers young and old alike can enjoy!
Valuable Veggie Taught Lessons
Enjoyable, humorous, family friendly stories fill the screen when Veggie Tales is on, but the stories such as Veggie Tales: Saint Nicholas teach valuable lessons as well! In the film Veggie Tales: Saint Nicholas Larry the cucumber and Laura Carrot learn a valuable lesson on real generosity. They learn what it looks like to give out of love, not compulsion, and to give even when it hurts. They learn that we can love because God first loved us, and that generosity should flow from a gratitude to God for giving us the greatest gift of all; his son Jesus. Most importantly, Larry and Laura learn that generosity and joyful giving are not a "Christmas time" thing, they should be a "year round thing." That generosity and loving one another are not confined to the holiday season. As you and your family watch Veggie Tales: Saint Nicholas you will not only learn about the life of St. Nick, you will not only laugh along at the escapades of the Veggies and Larry's musical abilities in "Silly Songs with Larry," you will also be reminded of the truth of the gospel and be inspired to give with a joyful heart.
Carrots and Conversation
Veggie Tales might star a carrot or two, but what the show does through films like Veggie Tales: Saint Nicholas is simply partner alongside parents and present opportunities for conversation with their kids. Veggie Tales: Saint Nicholas is the perfect opportunity to discuss what generosity is, why we should give from a loving heart, how true generosity sometimes requires a sacrifice, and that God's greatest gift; full of generosity, love, and sacrifice; is Jesus Christ. Veggie Tales plants seeds of faith, and it is a wonderful opportunity for parents to play the part of the gardener and help the seeds sprout.
Join all your old friends, and a few new ones, on a holiday adventure to discover the story behind Saint Nick, and learn valuable lessons on love and generosity. As you travel to a faraway land you will laugh and learn as a family. More than a funny film, Veggie Tales: Saint Nicholas is a lightweight, entertaining reminder that God's greatest gift was full of love and sacrifice, and that his generosity is not from obligation, nor is it confined to one month of the year. As Bob and Larry discover a way to give Christmas to Laura Carrot they will be reminded of God's greatest gift and viewers young and old alike will be inspired to live generously and be reminded of God's blessings in their lives.
Veggie Tales: Saint Nicholas has been rated G by the Motion Picture Association of America. This series received the "Family Approved" award for ages all ages from the Dove Foundation. As always, it is recommended that parents preview all content to determine what is suitable for their children, but the film Veggie Tales: Saint Nicholas is generally considered appropriate for most audiences.
If you and your family enjoyed this adventure with Bob, Larry, and the rest of the veggies, you may enjoy some of their other Christmas stories including The Toy That Saved Christmas a story about gratitude and the gift of love; The Star of Christmas teaching valuable lessons about loving one another; The Little Drummer Boy a sweet tale inspiring hope and generosity; and a collection of Larry's musical talents in the Christmas Sing Along
---
Release: October 6, 2009
Run Time: 45 Minutes
Rated: Not Rated
Format: Full Screen
Languages: English
Closed Captioning: Yes
Subtitles: English & Spanish
UPC: 820413114596
DVD: Region 1