---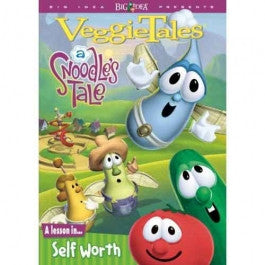 Sale
Sale price $9.17 Regular price $9.99 You save 8%
Estimated arrival between and for USA.

---
You might also like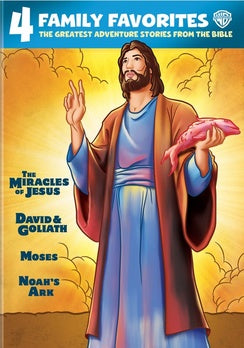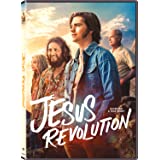 Sale price $15.99
Regular price
$29.95
Sale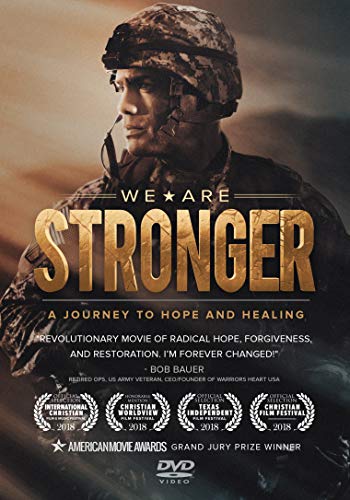 Sale price $9.99
Regular price
$14.99
Sale
VeggieTales: A Snoodles Tale DVD
In this story of VeggieTales: A Snoodles Tale DVD we meet Snoodle Doo, an adorable tiny character who discovers the true meaning of not being disheartened by others. That His creator has made him wonderfully and has bestowed on him many talents. Kids of every age will learn about self-worth in this special rhyme-filled DVD. In the episode titled "Dr. Jiggle and Mr. Sly", Dr. Jiggle is feeling insecure with his large stomach so the characters learn about how to be content with how they've been created.
VeggieTales: A Snoodles Tale story and message
In VeggieTales: A Snoodles Tale, Bob the tomato reads a story about the so called̴Ì_"Snoodles" who are indeed peculiar folk who love eating pancakes and noodles plus spend most of their day drawing and having their hair like poodles. All of them reside in Snoodleburg where in the center of the town there is a tall tower which creates a new Snoodle every fourth Tuesday of the month a few minutes after nine. On a Tuesday, a new Snoodle called Snoodle-Doo is created and immediately starts pondering about his purpose. Snoodle-Doo realizes that in a pack on his back there are not only paints and a kazoo but also string, which he pulls and wings come out. In that moment Snoodle-Doo from VeggieTales: A Snoodles Tale DVD wants to demonstrate to the other Snoodles what he is capable of. First, he gives flying a try but can't fully do it and as a result falls to the ground and the rest of the Snoodles make fun of him for not being good at it. Then one of them paints a picture of Snoodle-Doo trying to fly and places it in his backpack. Snoodle-Doo is down because he can't fly properly and then as he sees some flowers he comes to the realization that he can actually paint a picture of the flowers. After Snoodle-Doo finishes painting he shows his work of art to the other Snoodles. To his dismay, the other Snoodles still think he's no better at painting than flying and say negative comments about how he wasn't smart enough, he wasn't artistic and how he couldn't fly. At that moment Snoodle-Doo decides to go away from Snoodleburg and look for another place to live. Still on his journey, Snoodle-Doo decides to rest and meets a Snoodle farmer who paints a picture and places it in Snoodle-Doo's backpack. Then he wants to go to a place where he can be by himself so he decides to climb up to the highest part of Mt. Ginches.
After arriving at the top of the mountain, Snoodle-Doo from VeggieTales: A Snoodles Tale DVD is approached by a stranger who invites him to his home there at the top of the mountain. There he receives a cup of tea and is asked the reason why he's there. Snoodle-Doo showed him the pictures in his backpack ans tells him the story of how all the Snoodles made fun of him because of all the things he could not do. The kind stranger takes the drawn pictures and declares that what is drawn does not look like Snoddle-Doo and throws them in the fireplace. The stranger shows him a picture of what he truly looks like and in the picture is seen a much stronger and older Snoodle. Snoodle-Doo is surprised and that even though he wants to believe that it is possible, he's afraid. The kind stranger lets Snoodle-Doo from VeggieTales: A Snoodles Tale DVD that he knows him because he was the one who created him. He explains to Snoodle-Doo that he even constructed the tower, placed the flowers, placed the fish in the sea and sadly says that the Snoodles have been using their gifts to make others feel bad about themselves. Snoodle-Doo wonders that if the stranger had created the land, then why did the Snoodles didn't obey his commands? The stranger then answers that a gift that is ordered is certainly no gift at all. His desire is to see Snoodle-Doo from VeggieTales: A Snoodles Tale soar and the stranger places the inspiring drawing in Doo's backpack. The picture was a special one since Snoodle-Doo is already off the ground, happily he flies off from the stranger's home in Mt. Glinches to Snoodleburg. He decides to meet the rest of the Snoodles who already feel bad about what they had done and said to Snoodle-Doo. Then all together they fly across the skies.
̴Ì_
Then by the end of VeggieTales: A Snoodles Tale DVD, the specific scripture of Psalms 139:14 from the Bible is mentioned and Bob the tomato reiterates that God sees everyone the way they're truly meant to be. That they're stronger, smarter and braver than what they visualize themselves to be. God has granted each person special gifts that are meant to be used and developed. The episode specifies that God made everyone special and loves each person.
VeggieTales: A Snoodles Tale DVD Features and Info
VeggieTales: A Snoodles Tale was released in 2004 and its duration is approximately of 53 minutes. This specific VeggieTales DVD was directed by Mark Vulcano (VeggieTales: Lyle the Kindly Viking) and was written by VeggieTales creator Phil Vischer and Mike Nawrocki (VeggieTales: The League of Incredible Vegetables). Lending their voices are Mark Vulcano, Mike Nawrocki, Jim Poole (VeggieTales: Robin Good and His Not So Sorry Men), Tim Hodge (VeggieTales: Tomato Sawyer & Huckleberry Larry's Big River Rescue) and Philip Spooner. VeggieTales: A Snoodles Tale DVD is filled with bonus material to watch like an audio commentary, an art gallery, trivia, behind the scenes look, an interactive storybook, karaoke and family fun games. Also by using the DVD in a computer, additional activities are available. In addition to the bonus features, the VeggieTales: A Snoodles Tale DVD also includes a VeggieTales short called "The Tale of Flibber-o-loo" which focuses on helping children learn about helping their neighbor and those in necessity.