---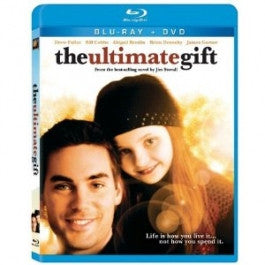 Sale
The Ultimate Gift Blu-ray/DVD Combo
Watch Trailer
Additional Information
Director: Michael O. Sajbel
Producer: Rick Eldridge, John Shepherd
Languages: English
Run Time: 114 Minutes
Screen Format: WS
Closed Captioning: No

See More
Sale price $12.50 Regular price $16.99 You save 26%
Estimated arrival between and for USA.

---
You might also like
Sale price $32.99
Regular price
$54.98
Sale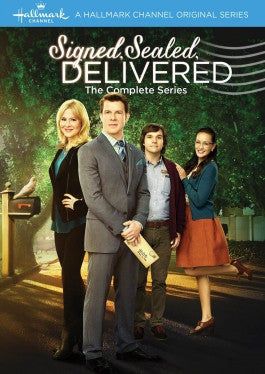 Sale price $24.95
Regular price
$29.99
Sale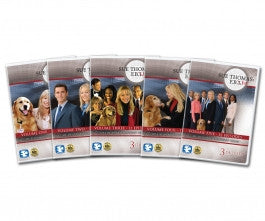 Sale price $95.99
Regular price
$119.99
Sale
—
Sold Out
The Ultimate Gift Blu-ray/DVD Combo
A wealthy man leaves a group of assignments for his spoiled grown-up grandson to accomplish conducive to obtaining The Ultimate Gift even though the irritated grandson doesn't know what the gift might be.
The story of The Ultimate Life
In The Ultimate Life DVD, Jason Stevens had hope that his endowment was going to be big amounts of money. He was in for a huge surprise. Inspired by Jim Stovall's chart-topping book "The Ultimate Gift", the storyline releases Jason, a man dependable on his trust fund, on a trek of realization. Being forced to answer the most important inquiry: "What is the connection between prosperity and contentment?" Jason Stevens had a straightforward relation with his billionaire grandfather, "Red" Stevens. He loathed him. Didn't talk to him. The only thing that "kept" that relationship was the exchange of money.
As Red passed away, Jason assumed he would be assigned even more cash when the will was read. That his grandfather's wealth would help him to maintain the life he'd been living and the money he was used to have. But what Red left his grandson in The Ultimate Gift movie was everything but easy. He had organized a strategy so that Jason could live through a learning experience about life. He had to accomplish twelve jobs which his grandfather called gifts. Each one confronting him in an unlikely way but in the end altering his life forever.
In depth on The Ultimate Life movie
When his extremely wealthy grandfather, Red Stevens passes away, Jason Stevens doesn't want anything to do with his grandfather's multi-dollar property. Since Jason's father had passed away while working for Red, he holds a grudge towards his grandfather. Jason has to complete the twelve jobs his grandfather has laid out to for him that contain lessons about life, friends, money and family. He must complete each assignment to finally achieve receiving The Ultimate Gift. Red's secretary and attorney help guide Jason through this journey and to maintain him in the path.
In The Ultimate Gift Blu-Ray/DVD combo, after completing his first assignment, all the luxury he was accustomed to like his car and money were taken away. Some of the people who usually interacted with him because of his money began to leave. Jason turns to his mother for economical help but because of Red's agreement, she couldn't help him. While not having place to call home, he slept in a park where he meets a young woman named Alexia and her daughter Emily. These two become friends with Jason and there's another task completed. He dismissed them after completing the task but later learns that little Emily was suffering from cancer. That discovery shifts his point of view and does all he can to make Emily's life great.
Jason travels to South America to visit a library his grandfather had build to help the people over there. In the trip Jason clarifies many doubts he had regarding the death of his father and confronts his bitterness. After being away for a while, Jason from The Ultimate Gift movie, comes home discovering that Emily's condition has worsened.
When he completed all the assignments mentioned in The Ultimate Gift, he was given a large amount of money to do with it what he thought was best and all his belongings were returned to him. The people who had left his side when all his riches were taken away started to come back but he dismissed them. With all the money he received, Jason decided to build a hospital for people with incurable diseases in honor of Emily as she passed away. Because he had surpassed the expectancy of his grandfather, Jason is granted an even larger amount of money to recompense him for not only achieving the assignments but for using that money to help and contribute to others.
The message of The Ultimate Life
The Ultimate Gift is a film to be inspired by. Earnestly constructed to enroll the audience in a discovery of what really matters. To smoothly draw in the reflection of faith and hope as a provenience of significance. Also, it inspires to hold onto hope no matter the situation or what is happening in an exact moment. The film has the humanity and tenderness to make people think. The most significant task that Jason has to achieve has to do with relationships. He starts learning about friendship and family while getting to know Emily and Alexia. The search of purpose that Jason has to embark on is one of the things continues to inspire audiences. It helps construct character to those who experience the encouraging wisdom that spreads throughout the movie. In the film the use of the word "gifts" is frequently used. In this case referring to character attributes like goodness, friendship, compassion, elation, wisdom and many others.
The Ultimate Life Blu-Ray/DVD encourages the viewers to make the most of all the things that have been given to them. To develop a good character and instill that goodness into the new generations that are starting now.
Jim Stovall, the author of The Ultimate Gift
Jim Stovall is blind and is a spokesperson of people who live with blindness. He is the President of the Narrative Television Network which work to provide movies and television access to the blind. He has received many awards like the International Humanitarian of the Year and the Honorary Doctorate of Law awards.
The Ultimate Gift Blu-ray/DVD Combo Features
The Ultimate Gift film was released in 2006 and runs for 117 minutes. It contains audio and closed captioning options of English and Spanish. Also, bonus featurettes containing behind the scenes and interviews with The Ultimate Gift cast. The film was directed by Michael Sajbel and produced by Rick Eldrige (Bobby Jones: Stroke of Genius) and Jim Van Eerden (The Perfect Game). In The Ultimate Gift star Drew Fuller (Army Wives), Bill Cobbs (Night at the Museum), Academy Award nominee Abigail Breslin (Little Miss Sunshine), Golden Globe winner Brian Dennehy and Golden Globe nominee James Garner (The Rockford Files).