---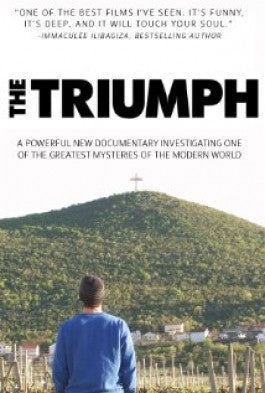 Sale
The Triumph DVD
Additional Information
Director: Sean Bloomfield
Producer: Sean Bloomfield
Languages: English, Spanish, French, Italian, German, Croatian, Polish, Arabic, Portuguese
Sale price $13.33 Regular price $24.99 You save 47%
Estimated arrival between and for USA.

---
You might also like
Sale price $32.99
Regular price
$54.98
Sale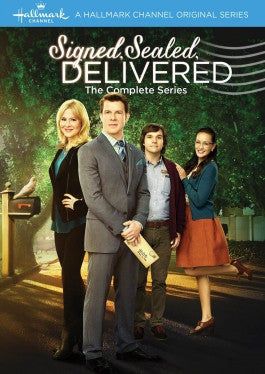 Sale price $24.95
Regular price
$29.99
Sale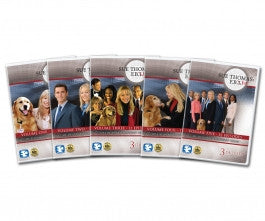 Sale price $95.99
Regular price
$119.99
Sale
—
Sold Out
The Triumph DVD
The Triumph is a remarkable and stunning documentary that studies what just may seem to be a miracle. Filmed primarily in Bosnia-Herzegovina, this film focuses on what may be a prophecy becoming fulfilled. This prophecy is now unfolding in an unexpected and miraculous way, deep in the heart of a tiny village in Bosnia-Herzegovina. The Triumph will change the way that viewers look at the world and will work in their hearts to make them think about this message of hope.
One woman in this village seems to know just what is going to happen to mankind. It appears that she can see the future and knows exactly how future events will play out. Her uncanny ability to peer into the future is game-changing and impactful, leaving viewers wondering. Millions of people believe that her warning to the world is taking place and that her prophecy is coming true. What will you decide? The Triumph seeks to give viewers insight into this prophecy and the events surrounding the fulfillment of its message.
This film contains a powerful message about hope for the future. Though the woman warned the world of things to come, she, in a way, gave them hope for the future. Her prophecy contains hope and a peace that everything will turn out all right, if we heed her words and listen to the wake-up call that she is sending to the world. The Triumph is an extremely powerful film that is filled with dazzling and spectacular cinematography. It is a marvelous documentary and is both captivating and extremely powerful. The message of hope that it delivers to the world is insightful and could have a great impact if we are simply willing to listen.
Sean Bloomfield
Award winning director of The Triumph, Sean Bloomfield has dedicated his life and work to creating films and writing books that cause viewers to think deeply about their faith and about religion in general. His documentaries are spectacular and unique, sure to make viewers think about what they are witnessing. They are usually focused on capturing modern day miracles and the effect that these have on people all around them. Sean has traveled to many different places all around the world in order to capture these miracles on film. His documentaries are captivating and provocative, designed to make viewers think about what they are watching and to bring them out of their comfort zone.
Sean has dedicated himself to not living in a comfortable world. He refuses to let his faith grow stagnant and is constantly stretching himself and going out of his comfort zone in order to experience something new. He is adventurous and is unafraid to try new things. The Triumph shows this as he traveled all the way to Bosnia-Herzegovina in order to film it. There, in a little village, he encountered a woman who made many uncomfortable with her prophecies about the future. In order to give viewers an objective view on this situation, he filmed The Triumph with many different perspectives in mind. This film is well-rounded and thoroughly researched, making it convincing and compelling.
Apparition Hill and Medjugorje
A follow-up film to The Triumph, Apparition Hill is another powerful documentary created by Sean Bloomfield. This film focuses on Medjugorje, a town located in Herzegovina. This town is known for having mysterious appearances by a divine apparition. Mary, the mother of Jesus, has been sighted appearing on a hill in this town for many years. There are hundreds of different accounts that provide many different stories of this divine appearance happening. Sean decided to try and document everything he could regarding Medjugorje and the supposed appearances of Mary.
Before starting filming of Apparition Hill, he decided to do something that would make this film even more objective and realistic. Instead of taking his usual team of people, he recruited seven other people to help him make this film. Each of these members was in a different stage of life and was walking through something completely different. They did not all share the same faith, and one of them was even an atheist. Another one was a recent Catholic convert who had doubts about the existence of Mary in Medjugorge and wanted to see for himself what was really happening. Yet another person was walking through a difficult battle with cancer. Sean stretched himself even further with Apparition Hill but was able to create another award-winning documentary, much like The Triumph.
Both Apparition Hill and The Triumph are unique and stand out from other films. They are nothing like other documentaries, making them appealing to viewers. Brimming with compelling stories and real life images, these films were made with one purpose in mind"ÌÎÌ_ÌÎ_ÌÎÌ__ÌÎÌ_ÌÎ_?to stand out. Sean has done just that with these films and has captured many modern day miracles on film. True to his personality, Sean has created these films to bring others out of their comfort zones. He wants to challenge viewers to open their eyes and look at what is happening all around them. There are very different ideas of religion and miracles all around the world, and The Triumph seeks to make viewers think about what they believe. This film is thought provoking and intellectual, posing many questions of what could happen if this woman's prophecy is really coming true as it seems to be.
Sean does his best to not impose one viewpoint on those who view his films, but instead gives them a well-rounded perspective and encourages them to think about their own beliefs and stand for what they personally think. The Triumph is compelling and is perfect for group study. This film was designed to promote discussion amongst viewers, and it does just that. All who watch this film will be challenged and left with a message of hope about the future. One woman in a tiny village in Bosnia-Herzegovina is having more impact on the world than she could ever have possibly imagined. The Triumph tells her story and shows the unique and amazing impact that this is having on the world.