---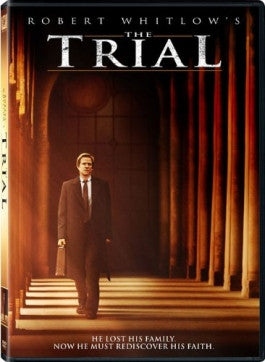 Sale
Robert Whitlows The Trial DVD
Watch Trailer
Additional Information
Languages: English, French, Spanish
Run Time: 90 minutes
Screen Format: WS
Subtitles: English, French, Spanish
Region Code: 1

See More
Sale price $14.82 Regular price $14.99 You save 1%
Estimated arrival between and for USA.

---
You might also like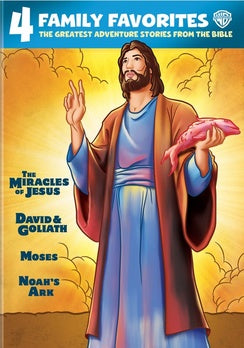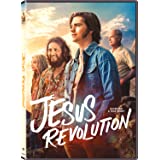 Sale price $15.99
Regular price
$29.95
Sale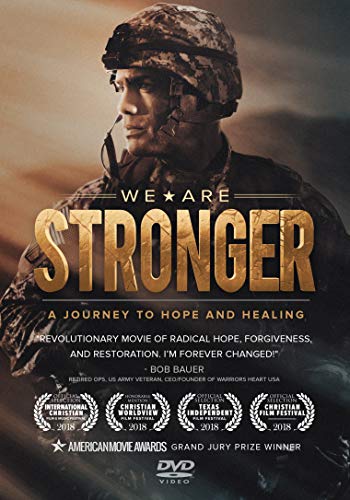 Sale price $9.99
Regular price
$14.99
Sale
The Trial
Years after the tragic death of his two sons and wife in a car accident, small town attorney Kent "Mac" McClain (Matthew Modine) is ready to give up. Suicide seems to be his only answer. Just before he gives into the crushing load of sorrow he has been carrying, however, Kent is asked to take an important case. It seems Angel Hightower, the beautiful daughter of the town's most powerful man, has been found dead at the bottom of a ravine, and young Peter Thomason (Randy Wayne) is the prime suspect. Though at first glance it seems the evidence against him is rock solid, Kent begins to wonder if the boy hasn't been framed--perhaps by one of the Hightowers themselves. Will the events that unfold change Kent's life forever, or will he, like Peter, soon fall to a power stronger than their own? Based on Robert Whitlow's book by the same name comes a thrilling drama sure to have you captivated-- The Trial. Co-starring Bob Gunton, Robert Forster, and Nikki Deloach The Trial is sure to inspire viewers of all ages.
Positive Themes
While the plot and scenes of this film may seem somewhat intense, there are many powerful, positive messages underlying the entire movie The Trial. The first beautiful theme which is woven throughout this entire picture is, simply put, "healing." Almost everyone knows what it's like to seek healing from something. For many it is a tragic or life altering event, and so, the character of Kent McClain will touch a tender chord in many viewer's hearts. For years Kent has been struggling to reconcile himself to the death of his family--the ones he loved dearly. He has shut himself off from the world, afraid of the pain, and yet he has only succeeded in digging himself into a hole of deep sorrow and fear. Only when faced with the life of a young man, in a situation many ways as desperate as his own, does Kent come to understand that healing comes only when we allow others to work in our lives, when we allow ourselves to love once more, and when we allow God back into our hearts? As Kent walks through the entire case, he slowly begins to heal and find purpose in his life again. The second most powerful theme in The Trial is forgiveness. Forgiveness for the wrong others has committed against us. Forgiving God for the bad things that happen in our lives. Forgiving ourselves for the mistakes we have made and opportunities we have wasted. The two main themes--healing and forgiveness--tie together in a story beautiful to watch unfold.
The Value of Life
Another positive element of this film is the value they place on life. Taking the Biblical view that all life is inherently valuable and a gift from God not to be taken lightly The Trial seeks to uphold this viewpoint in powerful dialogue and moving scenes throughout the film. Though Kent McClain considers taking his own life at the beginning of the film, by the end he is arguing vehemently for the life of Peter Thomason who is facing the death sentence should he be convicted of murder. In a time that has a lower opinion of the value of life, The Trial stands as a firm proponent of the importance of life and argues for its viewers to remember that all life is created by God.
Hope
The Trial is also filled with messages of hope. That hope can be found even in the darkest of cells, the most crushing of events, and the moments of greatest sorrow and despair. It encourages viewers to remember that God's love never ceases, wavers, or fades even when we do not understand the workings of his plan. Most importantly, it encourages young and old alike to continue fighting the good fight to the last possible moment. We can all recall the age old adage "while there's life there's hope," and The Trial drives this saying homeward--hope is never gone.
Truth Sets Men Free
As Kent McClain seeks to uncover the truth regarding Angel Hightower's murder, he will come to understand the importance of remembering truths in our own lives. Truths such as the power of forgiveness and hope. That God always works for the good and will never leave us even if we forsake him. That bad things happen to good people, but that does not mean God's love has left. The Trial will bring to mind the verse in John 8:32, "Then you will know the truth, and the truth will set you free." Will the truth, however, be enough to set Peter Thomason free, or has the truth already been told?
While The Trial is a thrilling drama and entertaining film in itself, the positive themes, messages, and values throughout it make it a worthwhile movie for anyone to see. You will be encouraged by the message of forgiveness, hope, and healing. Challenged to remember the truths and promises God has given you in your own life or faith walk. Reminded of the inherent value of life, that it is not to be taken lightly or for granted. The Trial will provide you and your family with an evening of meaningful entertainment, so go pop some popcorn and get ready for a captivating story!
The Trial was rated PG-13 by the Motion Picture Association of America for some thematic material and a disturbing image. While the content and themes of this movie may not be suitable for younger viewers, this film received the "faith friendly" award for ages twelve and up from the Dove Foundation. As always, it is recommended that parents preview all content to determine what is considered suitable for their children, but this film is considered safe for older viewers.