---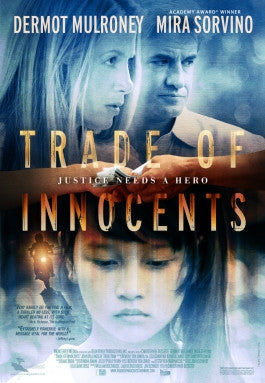 Sale
Sale price $17.99 Regular price $22.95 You save 22%
Estimated arrival between and for USA.

---
You might also like
Sale price $32.99
Regular price
$54.98
Sale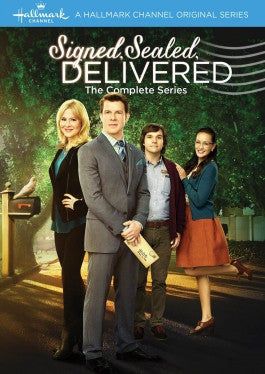 Sale price $24.95
Regular price
$29.99
Sale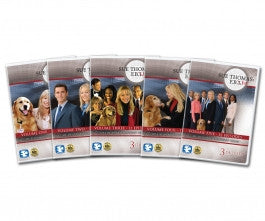 Sale price $95.99
Regular price
$119.99
Sale
—
Sold Out
Trade of Innocents DVD
Trade of Innocents is a gripping thriller with a powerful message. The story revolves around little girls in the sex trafficking industry and the terrible things they are forced to endure. This film was produced with the desire to bring awareness to the terrible trade of trafficking. Shot on location in Bangkok, Thailand, Trade of Innocents combines multiple storylines and parallels to create an intense and emotional drama.
The film is set in present day, and opens in the back streets of a tourist town in Southeast Asia. A chilling sequence is shown, involving a very dirty cinder block room, a dirty and soiled bed, and a little girl waiting for the man who will use and abuse her next. A man named Alex is posing as her next customer. Instead of the usual types that come through and pay for the little girl's services, Alex is a human trafficking investigator who is investigating with her owner. His intention is to free the young girl from the terrible world that she is being forced to live in and give her hope and restoration.
Alex's wife, Claire, is also working in this town in Southeast Asia. She has dedicated herself to working as a volunteer in an aftercare facility for girls being rescued from sex trafficking. This industry is painful and heartbreaking, but it allows her to get her mind off the child that she and Alex lost several years earlier. The two of them are still filled with grief from this situation and wonder if it possible to ever find healing.
As both Claire and Alex invest themselves in their work to end trafficking and free young girls, they find unexpected healing. Though this industry is painful and ugly, the hope that is restored to the girls when they are freed becomes a balm to their souls. Their hearts are fully focused on freeing these girls and returning their dignity and their hope to them, and this gives them healing and peace that they never expected.
Trade of Innocents uses the stories of young girls in the sex trade as well as the pain that Claire and Alex experienced from losing a child to teach a powerful lesson of hope, healing, and restoration. This film is raw and honest and exposes the lies and terror that the sex trafficking industry relies on.
Finding a Purpose
Trade of Innocents not only shows the gritty and horror filled industry of the sex trade, but it also shows Alex and Claire's journey from pain to healing. This storyline is one that viewers can easily identify with. Anyone who has ever experienced pain or loss will understand the pain that plagues the couple. Their struggle to find healing is beautifully portrayed and shows just how unexpected healing can often be.
The young girls caught up in sex trafficking are constantly surrounded by terrible things. They are mistreated and are filled with the idea that they are nothing more than a worthless piece of property. They are forced to sell their bodies for their owners' gain, which takes a huge toll on them spiritually, mentally, and physically. Even when they are rescued, they often are never given the proper care to recover from the trauma they have endured. Often, after they are rescued, they go through a short time of counseling and supposed healing and then released back onto the streets. Here, their owner can easily be waiting for them and pick them right up and force them back into the sex industry. The cycle needs to be broken, and awareness about this topic must be spread.
Claire and Alex invest themselves fully in helping free girls from sex slavery. Their hearts are focused on providing others with healing and restoration, which is something they are desperately seeking for themselves. Years before Trade of Innocents takes place, they lost a child in a very tragic accident. Though years have passed since this incident, their hearts are still weighed down heavily by grief and pain. As they see the immense pain that the girls are going through, they throw themselves into rescuing them and pouring healing into their lives. When they do this, they begin to experience healing and peace from God. Grace is given to them and they feel like they have finally found a purpose in their life. They can use their pain and turn it into something beautiful and meaningful.
Inspiration and Production
Trade of Innocents was inspired by the experience of the director and producers. The director, Christopher Bessette went to Phnom Penh, the capital of Cambodia and saw the impact of sex trafficking and the way little girls were misused and abused there. He developed a heart for spreading awareness about this issue.
Bill and Laurie Bolthouse also went to Phnom Penh on a different occasion and experienced the same thing. They felt an awakening in their souls and knew that something had to be done to give a voice to the voiceless. The three eventually got together and came up with the idea for Trade of Innocents. They wanted to create a film that was gripping and dramatic, yet accurately portrayed the terrible sex trafficking industry.
One of the main actors, Mira Sorvino, is known for her work in activism and helping provide the underprivileged with opportunities. She said that Trade of Innocents was a film close to her heart, as she desired to help girls caught in human trafficking and wanted to spread awareness to the entire world. This passion for freeing girls and bringing them healing shines through on screen throughout the entire film.
This film has been touted for its powerful message and excellent composition. Trade of Innocents is a rare treasure that shows the pain of the industry without being graphic and still driving home important lessons of healing.
Trade of Innocents is rated PG-13 by the MPAA for some disturbing and thematic material and some violence. It is strongly recommended that parents preview all content to determine what is suitable for their children.