---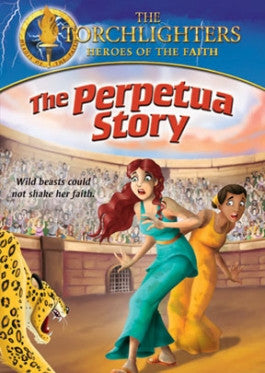 Sale
Torchlighters: The Perpetua Story DVD
Watch Trailer
Additional Information
Languages: English
Run Time: 37 minutes
Sale price $7.50 Regular price $14.99 You save 50%
Estimated arrival between and for USA.

---
You might also like
Sale price $32.99
Regular price
$54.98
Sale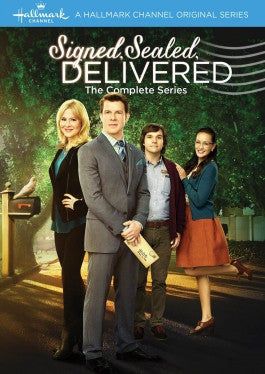 Sale price $24.95
Regular price
$29.99
Sale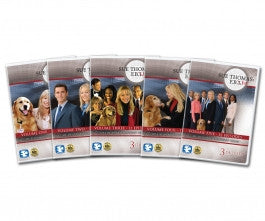 Sale price $95.99
Regular price
$119.99
Sale
—
Sold Out
Torchlighters: The Perpetua Story
In Torchlighters: The Perpetua Story, a young woman named Perpetua is imprisoned for standing true to her newly found Christian faith in Carthage, Africa in the year 203 A.D. What she has to do to be released is simple to many. Present an ounce of incense to the Roman gods in honor of their recognition. All eyes are on Perpetua as she decides what to do. The Perpetua Story, a story filled with courage and impact from the days after Christ.
Roman Government
Shown in Torchlighters: The Perpetua Story, the Roman leader of Carthage in 202 A.D. made an edict of no new Christian conversions. It was prohibited in every form. Since there was an order to present a sacrifice to Carthage's ruler, its regime saw the Christians as enemies as they declined to honor anyone but God. The government needed to get rid of them and not let them gain more followers.
Even though coming to Christ was prohibited in any way, in Torchlighters: The Perpetua Story throughout Carthage more and more people would come to the Lord. Not worrying about cruel punishment, all people from different social status, different ages, and different forms of thinking would assemble in masses. In hiding they would preach, glorify and give thanks to God as they came together in a much deeper level and their love and faithfulness to the Lord grew even stronger.
Perpetua and her friends' situation
Perpetua from Torchlighters: The Perpetua Story, a young mother, took the chance and became a new Christian along with other people who all quickly become friends but most importantly brothers and sisters. In one of their worship assemblies, soldiers of the Roman empire apprehend many believers who were about to have a baptism ceremony. Among those arrested, Perpetua and four of her friends find themselves in a difficult situation but are strengthened in their unity and their faithfulness to Christ.
To become free and go back home to their family, in Torchlighters: The Perpetua Story, all who were arrested had to offer a bit of incense in honor of Carthage's ruler who thought of himself as a god. In this situation, many people decide to follow what had been ordered in desire to be back in their homes but a certain group, including Perpetua, declined to honor the emperor like a god. They knew they served the real God. In consequence, they are thrown in prison where awful darkness and dangers lie, where not many people would have hope to ever become free again.
In Torchlighters: The Perpetua Story, throughout Perpetua's imprisonment, she kept a chronicle or journal where she wrote about the hardships and how she felt that God was there with her and the other believers. She would write about how other friends who were believers would visit them in prison. How Perpetua's little child was permitted to stay with her. That one of their educators would spend days with them in jail to be with them in their trials. She wrote about trusting God and the special visions He had let them see. One of the visions showed them how they would die for the cause of Christ but to remain strengthened for they would have everlasting life in Heaven.
In the day of the hearing, Perpetua's father tried to convince his beloved daughter to do as the emperor said. But even though going back home with her father & her baby was effectively something part of her wanted to do, she stood strong in her faith and denied offering the incense to the emperor. Then in the Torchlighters: The Perpetua Story, Perpetua and her friends were then sent to a stadium were hundreds of people stood cheering to see them executed. Wild animals were released to harm them but as the crowd grew restless demanding them to be killed. Soldiers took action and Perpetua and the others were killed by the sword.
The effect of Perpetua's story
Due to Perpetua & her friends' faith and courageousness, many people who were there in the execution were led to Christ and discovered their way to the Church. Her example spoke a thousand words to countless gathered there and changed their life to the better as they went to embark the Christian way. The testimonial mentioned in Torchlighters: The Perpetua Story, inspires and motivates all to focus on Jesus, the Higher Power who is bigger than all of us and not give any way to other things who makes us change our view and mindset. Perpetua's conviction and trust on God was revolutionary all around and encourage people in actuality to whole heartedly trust in God's plan.
More Info
As in Torchlighters: The Perpetua Story, the Torchlighters animated series is addressed to children as they witness Christianity throughout history via real heroes of the faith. The effect desired is that young kids will take the example of these great men and women who stood in the trenches to stay true to what they believed in and shone God's light no matter the circumstance. Hoping that they too decide to carry the torch of their faith and show others without hesitation.
The episode Torchlighters: The Perpetua Story is brought by Vision Video studios, becomes available in June 2009 and is directed by Robert Fernandez. It runs 37 minutes and it is rated G (General Audience) although some scenes and events may be worrisome for some people.
DVD Features
All episodes including Torchlighters: The Perpetua Story are in both the English and Spanish language for more broadness. Also, it includes optional subtitles in those languages as well.
There is an hour-long documentary filmed in North Africa, the place where the real events of The Perpetua Story occurred . The documentary is brimmed with more information where specialists Dr. John Mark Yeats and Dr. Rex Butler speak about the early days of the church.
The DVD includes lessons with plans for leaders who desire to talk about this topic more in depth. Also, many activities for children are part of this DVD like for example question and comprehension pages, puzzles, coloring pages and many other items.