---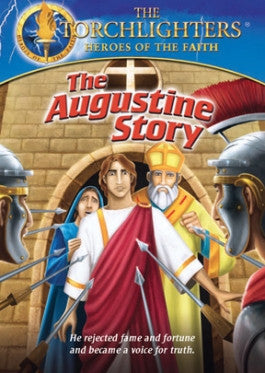 Sale
Torchlighters: The Augustine Story DVD
Watch Trailer
Additional Information
Producer: Christian History Institute, Voice of the Martyrs
Languages: English, Spanish
Run Time: 30 min + Extras
Subtitles: English, Spanish
Sale price $7.50 Regular price $14.99 You save 50%
Estimated arrival between and for USA.

---
You might also like
Sale price $32.99
Regular price
$54.98
Sale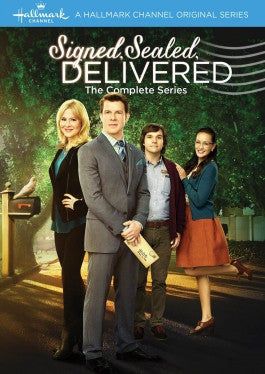 Sale price $24.95
Regular price
$29.99
Sale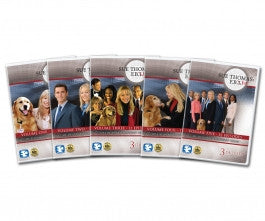 Sale price $95.99
Regular price
$119.99
Sale
—
Sold Out
Torchlighters: The Augustine Story
It is the time of the early church. The time of a dying Roman Empire. For one man-- caught up in both-- it is a time of rebellion and of redemption. From Voice of the Martyrs comes another animated Torchlighter film about the life of Augustine of Hippo-- Torchlighers: The Augustine Story. Journey with Augustine through the first century world as he learns of the redemptive grace of Jesus, and works tirelessly for the sake of the gospel.
Augustine
Born in 354 A.D., Augustine was raised by a wealthy, pagan Father and a devout Christian mother named Monica. His childhood was spent in a Roman North African city that was then under control of the Roman Empire. Though his Father was pagan, Augustine was raised Christian by his mother, Monica, who's training had a strong influence in Augustine's life. Since his family was upper class, Augustine received a valuable education from a young age. In fact, he is regarded by some to be one of the most intelligent men in first century history, as viewers will see in Torchlighers: The Augustine Story. Though his mother's training instilled some positive values in the heart of young Augustine, he was rebellions by nature and often stole and played tricks with his fellow schoolmates. Because Augustine was well off there was no need for him to steal, but, as he would later teach, the heart is rebellious by nature and in need of God's grace.
At the age of seventeen, Augustine set off on what would become the first of his many travels. He set sail for Carthage, where he would continue his studies. While studying in Carthage, Augustine would become interested in philosophy and rhetoric, interests that would carry throughout his life. It was while in Carthage that Augustine left the faith of his childhood, much to his mother's sorrow, and began the wild lifestyle he would live for many years. Throughout her son's rebellious years, as viewers will see in Torchlighers: The Augustine Story, Augustine's mother Monica constantly prayed that God would turn her son's heart back to Jesus. Despite his mother's prayers, however, Augustine would continue to live a worldly lifestyle for many years.
Though not a living a godly lifestyle, Augustine was well respected by many influential leaders. After his studies were complete, Augustine traveled throughout the Roman Empire holding important positions in the Empire, and teaching rhetoric. Augustine was a great orator, skilled in philosophy and rhetoric, and so he held many influential, powerful positions during the last days of the great Roman Empire. His talents and skills, as viewers can see in Torchlighers: The Augustine Story, made him even more cocky and sure of his path without God.
While working in the city of Milan, Augustine befriended a strong Christian and equally skilled orator and philosopher by the name of Ambrose. Slowly Ambrose convinced Augustine that the Christian God was the only true God, as in Torchlighers: The Augustine Story, but for many years Augustine considered himself to sinful for God to forgive. Finally, in 386 A.D. Monica's prayers were answered. After hearing the testimony of a friend, Augustine read Scripture for himself and was forever changed.
Augustine converted to Christianity and was baptized. He returned to his family home in Africa, from which he worked to spread the gospel. He became a priest, and then a bishop, and spent endless hours preaching the word of God. After his mother's death, Augustine turned his family estate into a monastery, which would become known for its large charitable gifts. Augustine preserved his story--the story of God's great redemption-- for future generations in his autobiography The Confessions, from which parts of Torchlighers: The Augustine Story is based. He also wrote another powerful book called The City of God which had great influence on early Christian theology and Western philosophy.
Augustine's life saw the strengthening of the early Church, and the spread of Christianity throughout the world, especially Europe. He saw the collapse of the great and powerful Roman Empire, and the emergence of new kingdoms. Despite the changing times around him, however, Augustine's life, as displayed in Torchlighers: The Augustine Story shines as a testament that God's grace is always constant, his power is always strong, and his character is always loving.
Torchilighter Films
Torchilighter films provide a valuable way to share the inspiring and encouraging stories of some of history's most influential men and women of faith with your children. Based on the lives and writings of real people, Torchilighter films like Torchlighers: The Augustine Story not only bring to life history, but they bring to life acts of faith. As your children watch the lives of these great individuals play out on screen they will not only be entertained, but will also learn valuable lessons. They will come to understand great history shaping events-- such as the Reformation, the Early Church, WWII, and the founding of the New World-- through the eyes of individuals, history will come alive. They will come to see faith not just as words and stories, but as actions and love. They will learn that God's love is constant throughout time, that he saves and transforms lives, and that his protection and providence never falter. Torchlighters: The Augustine Story brings to life the faith and story of one such individual for your children to enjoy and learn from, and perhaps you as well.
Torchlighers: The Augustine Story has not been rated by the Motion Picture Association of America, but was awarded the "faith friendly" seal for all ages by Dove Foundation. As always, it is recommend that parents preview all content to determine what is considered suitable for their children, but Torchlighters: The Augustine Story is considered appropriate for most audiences.
If you enjoyed Torchlighters: The Augustine Story and learning about the life of a great man of faith, you may enjoy Torchlighters' other films based on the lives of Jim Elliot, Eric Liddell, Amy Carmichael, John Wesley, Corrie ten Boom, and many more!