---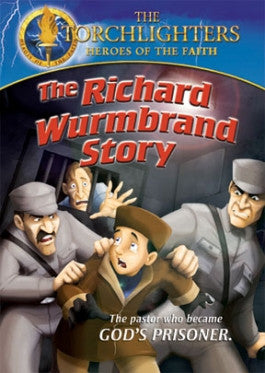 Sale
Torchlighters: The Richard Wurmbrand Story DVD
Watch Trailer
Additional Information
Languages: English
Run Time: 30 minutes
Sale price $7.50 Regular price $14.99 You save 50%
Estimated arrival between and for USA.

---
You might also like
Sale price $32.99
Regular price
$54.98
Sale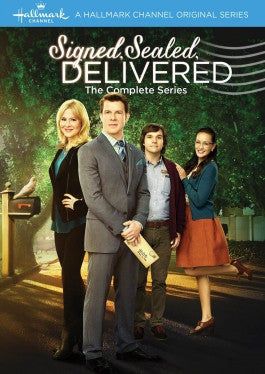 Sale price $24.95
Regular price
$29.99
Sale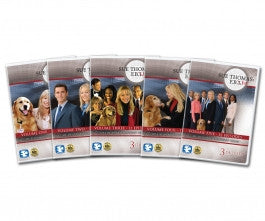 Sale price $95.99
Regular price
$119.99
Sale
—
Sold Out
Torchlighters: The Richard Wurmbrand Story DVD
In Torchlighters: The Richard Wurmbrand Story, Romania is a country devastated by war. For churches to obtain security from the authorities and law they have to declare their support and belief to the empowered communists. In opposition Richard Wurmbrand, a pastor, decides to express his belief in Christ and therefore putting his and his family‰ۡóÁÌ_́ÌÎ_̴Ìös life in grave danger. When Wurmbrand is placed in a communist lockup, his hope and faith are shaken to the core. Observe how this remarkable story of faith continues to carry on an impact in the world.
The story presented in

Torchlighters: The Richard Wurmbrand Story DVD

It is World War 2 in Torchlighters: The Richard Wurmbrand Story DVD and Romania has been devastated by its consequences, a very troubling time for Christians. Communists from Russia are the authority and Christians are being persecuted by them. Pastor Richard Wurmbrand‰ۡóÁÌ_́ÌÎ_̴Ìös church congregation continues to meet in secret and worship God together. There Pastor Wurmbrand preaches to the congregation and continues to spread the Word of God outside of the secret meetings.

Russian communists there are deceitful. They order a meeting with all church leaders and offer care and guardianship to those who will express support towards the government. If the communists achieve that all the church leaders agree to show support to them, the people will follow the same thinking of their leaders and therefore be more controllable. Several church leaders step out and speak out loud about their support for the communist government and for that they will be relatively safe. When Pastor Richard Wurmbrand from Torchlighters: The Richard Wurmbrand Story DVD is asked to speak he has to think in what he‰ۡóÁÌ_́ÌÎ_̴Ìöll do. With the support of his wife, Wurmbrand expresses his truth. He declares his faith in public and denies to show support to the communists and in result places his whole family and congregation in unsafe territory.

As a result of his declaration in Torchlighters: The Richard Wurmbrand Story, Pastor Richard is taken by a secret police. During the eight years locked up in a communist jail they abused and made him suffer through different harsh techniques but he would not change his belief. Richard holds on strongly to his faith and the Lord and continues to serve others in the prison. In the other side of the jail walls, Richard‰ۡóÁÌ_́ÌÎ_̴Ìös family continues to suffer but continue their walk in faith like he does and hope and pray for his release.

After being finally released from the jail Pastor Richard of Torchlighters: The Richard Wurmbrand Story DVD is glad to know how the church continued to gather to worship and strengthen each other. Wurmbrand used what he experienced and strived to help others to understand how Christians were being treated badly. The work he did continues to speak volumes today with his organization called The Voice of the Martyrs.
The life story of Richard Wurmbrand from Torchlighters: The Richard Wurmbrand Story DVD
Richard Wurmbrand from Torchlighters: The Richard Wurmbrand Story DVD was born in a Jewish household in Romania in the year 1909 and he was the youngest of four kids. Since a very young age, Richard showed he was intellectually gifted and became eloquent in nine different languages. Later on in his life he became a stockbroker and was very active in politics. In October of 1936, Richard married Sabina Oster. A few years after their marriage, both Richard and Sabina gave their life to Christ because of the influence of a German carpenter they knew called Christain WÌÎ_lfkes. They decided to be a part of the Anglican mission to Jews in Bucharest. Wurmbrand became an Anglican minister and after World War 2 became a Lutheran minister.
In World War 2, the Wurmbrands from Torchlighters: The Richard Wurmbrand Story DVD took the chance to evangelize through the German troops. Both of them rescued Jewish kids and preached in bomb shelters and other dangerous places. They were arrested many times, beaten harshly and experienced near to death experiences. Sadly, Sabina lost her family in Nazi concentration camps
In the middle of the 20th century, Romanian communists were at the top, embracing all power and many Russian guards arrived to the country. Richard Wurmbrand of Torchlighters: The Richard Wurmbrand Story still evangelized different people in captivity and spoke into the hearts of many Russian soldiers. Later on the couple went to the Congress of Cults which was put together by the Romanian communist leadership. Many leaders of different beliefs stepped forward to support communism and promise loyalty to that way of thinking. Sabina, Richard's wife urged him to stand up for their faith in Christ. In that moment, Richard proclaimed in front of more than 4,000 people in a broadcast to the whole country that their job was to praise God and only Him. During two years Wurmbrand gave away 1 million Bibles to Russian armed forces, sometimes those were disguised as communist propaganda. Richard illegally brought Bibles to Russia as well. In 1948 he was arrested while on route to church and was put in a solitary cell. In 1964 he was released and later on fled Romania.
In 1967, Richard and Sabina started Jesus to the Communist World ministry which later on was called The Voice of the Martyrs. That same year he released his first book "Tortured for Christ." In 1990 both of them were able to return to Romania after many years in exile.
Torchlighters: The Richard Wurmbrand Story DVD Info
Torchlighters: The Richard Wurmbrand Story runs for 30 minutes and it is made possible by Vision Video. The DVD has language options for English and Spanish and optional closed captioning for Spanish, English and Romanian. As part of the bonus features there is a documentary which presents interviews with the real Richard Wurmbrand, his wife and family. The DVD comes with a guide with lessons and more information about the story for leaders to use. Also, it includes handouts of puzzles, coloring, questions and other activities meant for students.