---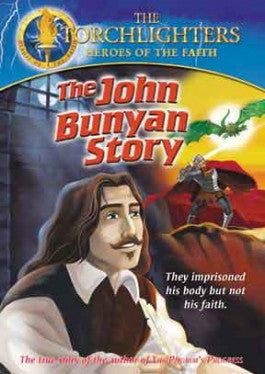 Sale
Torchlighters: The John Bunyan Story DVD
Watch Trailer
Additional Information
Languages: English & Spanish
Subtitles: English
Closed Captioning: Yes
Sale price $7.50 Regular price $14.99 You save 50%
Estimated arrival between and for USA.

---
You might also like
Sale price $32.99
Regular price
$54.98
Sale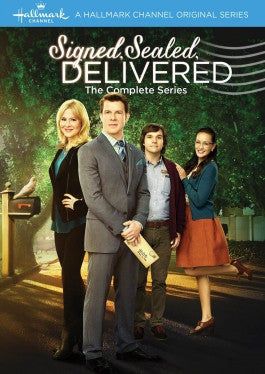 Sale price $24.95
Regular price
$29.99
Sale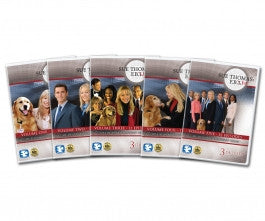 Sale price $95.99
Regular price
$119.99
Sale
—
Sold Out
Torchlighters: The John Bunyan Story
Torchlighters: The John Bunyan Story is an animated film for children that focuses on the life of John Bunyan. This film teaches kids the important lesson about standing up for what you believe in. Using John Bunyan's story, this film impresses upon kids that it is important to defend your beliefs. This story is one of perseverance, trials, and a hope that transcended the circumstances. Presented in a fun and entertaining way, Torchlighters: The John Bunyan Story will captivate children while teaching them the important lesson of a great figure in history. The Torchlighters series is committed to creating animated films for children that will teach them important lessons about figures in history and the trials they endured. Their stories are told through this film series and will continue to live on in the next generation.
John Bunyan
Torchlighters: The John Bunyan Story tells the story of a man who never gave up, even when the opposition was overwhelming. He spent most of his life in prison because his beliefs were contrary to those that were commonly held, but he did not surrender and give in to peer pressure. Born in 1628 to Thomas and Margaret Bunyan, he grew up in a parish in Bedfordshire. His early life was shaped by religion, and he was baptized at a very young age.
He did not have much schooling growing up but showed a depth of intellectualism from an early age. The fall after his sixteenth birthday, he enlisted in the Parliamentary army. This gave him knowledge about how operations worked in the military and he also became familiar with the language of the military. Though not much is known about his time with the army, Bunyan's life was forever shaped by his service in the military. His later writings were greatly impacted by his time here. Torchlighters: The John Bunyan Story focuses on the man that he became, but does not talk about his early life. Bunyan recounted in a book that he was the epitome of youth running wild when he was young. He was the ringleader of his friends and often caused trouble.
Bunyan, as a young adult, did not care much for religion. He was very caught up in the ways of the world and rarely attended church on Sunday. His wife was a very pious woman who attended church. One day, Bunyan went to church with his wife and was very convicted by the sermon talking about the breaking of the Sabbath. He realized that he had not been honoring the holy day set aside by the Lord and quickly worked to change that in his life.
Torchlighters: The John Bunyan Story shows the beginning of his preaching career. He became a part of the Bedford Free Church and started to preach with this group. Their beliefs were contrary to the rigid beliefs commonly held and challenged everything that the established church stood for at the time. In 1660, the monarchy was restored and this cracked down on the religious freedom that Bunyan, among others, possessed. Religion became established once more and they cracked down on the Bedford Free Church, among other groups that challenged what they stood for.
It was strongly suggested that Bunyan stop preaching, and this was not a suggestion at all. The rebirth of the monarchy cracked down on religious freedom and those who had been involved in matters contrary to the established religion were given a warning. Bunyan was threatened many times, but he refused to stop preaching. He was filled with a passion and a perseverance for his beliefs, and he did not back down. One day when he was preaching, he became aware that a warrant was out for his arrest. He was captured and thrown into jail. From there, he could serve his three month sentence and then be released, or possibly be sentenced to execution.
Torchlighters: The John Bunyan Story then finds him appearing at his trial. Here, he was sentenced to three more months of imprisonment, at which he would be given the option to recant his statements and stop preaching. However, when this was completed, he refused to give up preaching and was sentenced to an additional twelve years in prison. This caused his family great strain as they had a hard time staying afloat without his support. His children and wife would not be able to see him, but Bunyan knew that he could not give up. Though it caused great strain on his family, he knew that he had to do the right thing and stand up for what he believed in.
Though life in prison was far from comfortable, Bunyan was content because he knew that he was doing what he was called to do. He had to stand up for his beliefs and he felt no shame in defending these. While in prison, he was provided with writing materials and a copy of the Bible. This inspired lots of his future stories and allowed him to write down his experiences. He began work on The Pilgrim's Progress while in prison, increasing the impact that this book had on the world.
Torchlighters: The John Bunyan Story shows how the Lord blessed him for standing up for his beliefs. He was released at the end of twelve years, though he did not recant his beliefs or stop preaching. He was reunited with his family and was able to continue sharing his beliefs. Bunyan devoted the rest of his life to writing and preaching and sharing his beliefs. His family was greatly blessed to have him back, and he lived out the rest of his days with them. Torchlighters: The John Bunyan Story teaches children the importance of perseverance and the hope that one can sustain despite difficult circumstances. Presented in an entertaining animated format, this film will appeal to children. It is educational and captivating, giving children a history lesson disguised as entertainment. Torchlighters: The John Bunyan Story is a great resource for parents looking to give their children a look into the life of a famous historical figure.