---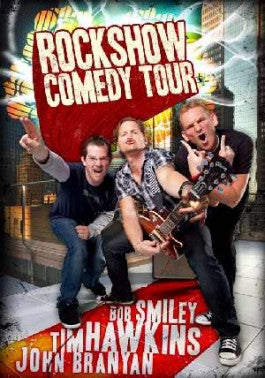 Sale
Sale price $15.99 Regular price $19.99 You save 20%
Estimated arrival between and for USA.

---
You might also like
Sale price $32.99
Regular price
$54.98
Sale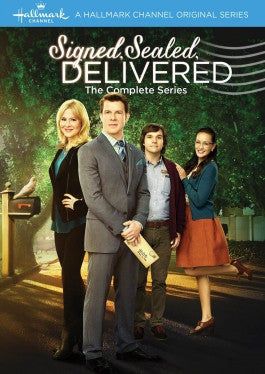 Sale price $24.95
Regular price
$29.99
Sale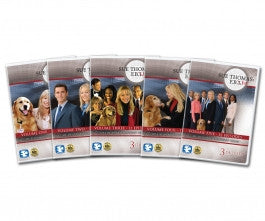 Sale price $95.99
Regular price
$119.99
Sale
—
Sold Out
Tim Hawkins' Rockshow Comedy Tour DVD
Tim Hawkins' Rockshow Comedy Tour is a delightful two-disc DVD that contains over two and a half hours of content. Brimming with hilarity and laughter, this DVD is sure to have you in stitches. Join Tim Hawkins, Bob Smiley, and John Branyan on their Rockshow Comedy Tour in California. Their faith-based comedy routines are wholesome and entertaining. This film is perfect for the whole family to enjoy. Clean and comedic, you won't want to miss Tim Hawkins' Rockshow Comedy Tour.
Tim Hawkins
Tim Hawkins, in addition to being a stand-up comedian, is also a talented singer and songwriter. He is best known for parodying songs and integrating them into his comedy routines. His comedy is always clean and often based on Christian principles and the church.
Tim's purpose is to create quality entertainment that is hilarious and enjoyable for the whole family. He has four children, three boys and a girl, so he understands the need for clean entertainment. It is often difficult to find wholesome entertainment that families can enjoy together, so he has set out to make clean comedy and parodies that everyone can watch.
He and his wife homeschool their children, so his comedy routines are often based on his children and experiences with his family. Tim's audience easily relates with his topics, as he often discusses Christianity and the church. He wants to have a positive impact on those around them and make them laugh for the right reasons.
Throughout the course of his career, Tim has produced six DVDs and five CDs. His career started with him recording YouTube videos and uploading them. He garnered over two hundred million views on YouTube, GodTube, and Facebook. This launched his career and he has produced tons of content and tours frequently.
Bob Smiley
Bob Smiley, featured on Tim Hawkins' Rockshow Comedy Tour, is also a Christian stand-up comedian. He has been involved in Christian comedy for over ten years. His tours have ranged from all over the USA, Canada, England, as well as Wales. He is versatile and has performed for a small crowd of only eight people to a large crowd that contained over 60,000 people. His routines are wholesome and family-friendly, attracting both kids and adults.
Bob has opened shows for a variety of people, including Switchfoot, Audio Adrenaline, Third Day, Mercy Me, the Newsboys, and Toby Mac. In 2007, he released a DVD of his comedy routines, which gave him even more popularity in Christian circles.
As well as producing DVDs and going on comedy tours, Bob has also released a book through Focus on the Family. This book, entitled "Growing Up Super Average: The Adventures of Average Boy"ÌÎ_̴Ìà?. This is a devotional book targeted toward middle school aged children. He injects humor into his lessons to help kids learn how to deal with problems that they are going to face soon in life. His delightful blend of humor and teaching is engaging and interesting, sure to capture any child's interest.
On top of all this, Bob writes articles for Clubhouse Magazine, produced by Focus on the Family, as well as TC Magazine and the Christian Beacon. He does anywhere from 50-100 comedy shows a year. His schedule is busy and frantic, filled with comedy every minute of every day.
Bob decided to take his comedy over to other parts of the world. When he went to England, he discovered that his brand of comedy was the perfect way to spread the gospel to other nations. People identified with his humor and learned to appreciate the values and Christian aspect presented in each routine. His unique brand of humor is funny and entertaining. Not only is he full of hilarity, he is also very serious about his faith and about spreading the gospel.
John Branyan
John Branyan, another comedian featured on Tim Hawkins' Rockshow Comedy Tour is yet another Christian comedian who has dedicated his work to producing wholesome and funny content that can be enjoyed by the whole family. His favorite saying is that he produces comedy that won't "leave you with a dirty residue". John believes that everything one does can and should lead back to God, including comedy.
His specialty is improvisation. He likes to engage his audience by playing improve games and winging his routines. John's material is fresh and funny, unlike anything else. His favorite comedic subject is the oddities of life. He enjoys commenting on everyday things that seem normal but are actually quite odd if you think about them. He loves making people laugh and genuinely enjoys putting on humorous shows.
Bob's style is rapid fire and full of energy. He is known for his captivating shows that maintain interest the whole time. His audiences rave about his routines and he has a wonderful reputation in the world of Christian comedy.
In addition to his stand-up routines, Bob has also performed on televised episodes of the popular comedy show "Bananas", as well as competing in the Jay Leno National Comedy Competition. He was also head writer and principle actor in "Crazy Love", a comedic stage show that toured for three years. He is married and has four children. Many of his jokes are based on family life and experiences that he has had with his children and wife.
Tim Hawkins, Bob Smiley, and John Branyan all have one thing in common; they love to make people laugh. Each has fully invested themselves in the world of comedy while still maintaining their faith and a wholesome attitude. Their approach to comedy is unique and refreshing as they do not resort to crude and inappropriate humor to make others laugh. Tim Hawkins' Rockshow Comedy Tour is the perfect combination of all three of their comedic talents. This film is hilarious and vibrant entertainment that the whole family can enjoy.
Tim Hawkins' Rockshow Comedy Tour is not rated by the Motion Picture Association of America, but is considered suitable for all audiences. It is always recommended that parents preview all content to determine what is suitable for their family to enjoy.