---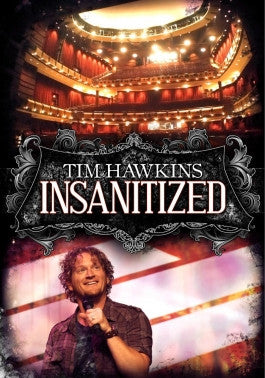 Sale
Tim Hawkins Insanitized DVD
Watch Trailer
Additional Information
Cast: Tim Hawkins
Director: Robert Sharpe
Run Time: 70 min
Sale price $15.99 Regular price $18.99 You save 16%
Estimated arrival between and for USA.

---
You might also like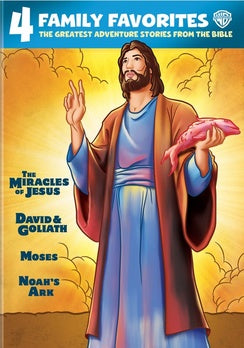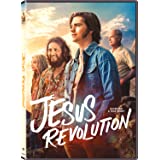 Sale price $15.99
Regular price
$29.95
Sale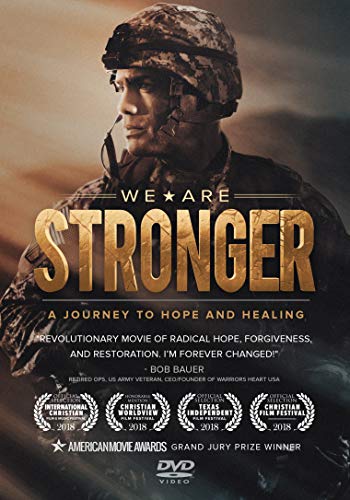 Sale price $9.99
Regular price
$14.99
Sale
Tim Hawkins Insanitized DVD
Tim Hawkins Insanitized is seventy minutes of insane funny! Tim Hawkins brings his unique mix of comedy, stand-up, music, and faith that many know from his appearances on Bananas. With family-friendly hijinks such as his song "Chick-fil-A," side-splitting stand up, and clean, silly humor, Tim Hawkins entertains crowds from young to old.
Life Made Funny
Nothing is as funny as real life. Tim Hawkins finds the funnies parts of life in the places few people think to look. From raising kids, which you just have to laugh at to keep from going crazy, to homeschooling crud muffins (Tim's word, not ours), to the difficulties of marriage, which an try any soul, Tim Hawkins makes the ordinary hysterical in Tim Hawkins Insanitized. Tim's look at the strange, funny, and idiotic elements of life cast them in a funny light that will keep you laughing and not taking yourself too seriously.
Laugh! Take a load off. Sit down and prepare to enjoy some side-splitting comedy that's safe for families and will have everyone cracking up. If you haven't heard or seen Tim perform, the Tim Hawkins Insanitized DVD is the place to start! His songs will have your family singing, and his jokes will keep you laughing long after you've finished watching. Be careful: when you put this DVD in, you're likely to become addicted to the good feelings healthy laughter can cause in your life!
Tim Hawkins Insanitized DVD is about good times with family; even though he may gripe about the smells and whining. Tim's rendition of what it's like to step on a Lego in the middle of the night is simply hysterical. Most parents can attest to this "second" most painful thing to go through, after childbirth, of course, of stepping on a Lego in the middle of the night. Tim takes the pain and makes it funny in a way that any parent who's ever stepped on a toy in the night will immediately identify with.
The Bible isn't off limits, either. From pointing out the types of stories that aren't illustrated in the Precious Moments Bible to the irony of how we've sanitized Noah's Ark to focus on the animals, Tim doesn't pull punches with his comedy. Without being sacrilegious, in Tim Hawkins Insanitized, Tim finds the humor in many common Bible stories . It's easy to enjoy our faith and be able to laugh, and anyone who cannot see that some of the things we take for granted are funny just doesn't understand that God has a sense of humor!
Viewers may be most familiar with Tim Hawkins from Bananas Comedy, where his hilarious and clean comedy routines have been featured. Tim's stand up, songs, interviews, and unscripted talks on the streets have been entertaining audiences for years. Families love the clean entertainment, and audiences cheer for their favorite comedians as they expand their career.
The Tim Hawkins Insanitized DVD is a great example of Tim unique style of songs, comedy, and family values keeps audiences rolling, in the theme with his Banana credentials. His clean comedy makes him a favorite. Tim keeps creating new funny routines that are creative. He even gets serious from time to time, such as his song "I'm A Christian" which shows his more introspective side.
The whole family will like sitting down to watch Tim Hawkins Insanitized DVD. You'll love the good kind of pain of laughing too hard. Best of all, Tim manages to include his personal faith in his comedy so that audiences can understand how God has made a difference in his life.
Tim has been selling out venues for years with his no-profanity, high-hilarity style. Tim has been entertaining audiences with his crafted style that helps us laugh at the sad or uncomfortable parts of life, including our own weakness and brokenness. The songs in the Tim Hawkins Insanitized DVD show Tim could have taken his talent to the music world but had the chance to choose whatever way he wanted to use his ability to entertain and glorify God.
Music to Laugh At
Imagine some of your favorite songs and how they made you feel, and now imagine that Tim has forever messed them up for you by giving them funny new words! Now you understand a big part of what makes Tim Hawkins Insanitized so funny! We've probably all cried or been deeply moved by music that stirs the heart. Whether its evoking patriotism, faith, or just stirring an old memory, music is a powerful emotional trigger. You won't get tears from Tim Hawkins though; unless they're tears from laughing too hard!
Some of Tim Hawkins Insanitized most entertaining segments are his parodies of classic songs, to which he fits new words. From "The Government Can" to "Chick-fil-A" to "A Whiff of Kansas," Tim Hawkins never fails to entertain. Enjoy music videos of some of his most enjoyable songs, as well as a guest visit from John Branyan on Tim Hawkins Insanitized.
Tim's guitar skills and gift for parodies combine with his great singing voice to create a fun way of thinking of old, classic songs we've loved in the past.
Laugh At Yourself
One of the keys to life is not taking yourself too seriously. In the Tim Hawkins Insanitized DVD, Tim leads out in doing just this; when he isn't encouraging people to laugh at others! It can be easy to let life's serious weights and struggles keep us from being able to enjoy it, but Tim helps encourage us to look on the lighter side.
Even when it comes to religion, Tim helps us enjoy life more. By encouraging us to laugh at the idiosyncrasies of ourselves and the way we handle our faith, we can have a healthier perspective. When we take things too seriously, even our faith, we can easily lose the enjoyment that made us fall in love with something in the first place. A strong faith does not mean we can't find the fun and joy in any situation.
Bonus Features:
"The Government Can" - Music Video
"A Whiff of Kansas" - Music Video
26' performance by Comedian John Branyan
Outtakes