---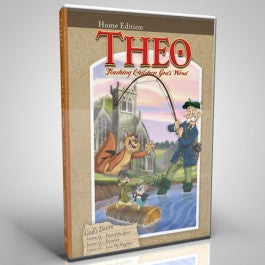 Sale
Theo Vol 5: Gods Desire DVD
Additional Information
Languages: Spanish, Portuguese, Hindi, Mandarin, Korean, and Japanese
Dove Approved: Dove Family Approved
Run Time: 47 min
Sale price $11.23 Regular price $14.99 You save 25%
Estimated arrival between and for USA.

---
You might also like
Sale price $32.99
Regular price
$54.98
Sale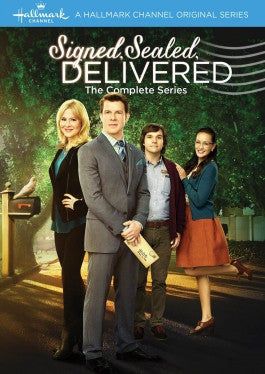 Sale price $24.95
Regular price
$29.99
Sale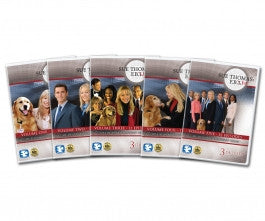 Sale price $95.99
Regular price
$119.99
Sale
—
Sold Out
Theo Vol 5: God's Desire
Everyone loves learning about God from Theo, the animated theology instructor, and his two mice friends, Belfry and Luther. In Theo Vol 5: God's Desire DVD, kids learn lessons about the Fruit of the Spirit, salvation, and loving our neighbors. Enjoy learning about God through His Word along with Theo and his furry friends in this entertaining and educational Christian movie.
Fun and Educational
The wonderfully animated Theo series of Christian DVDs is a great way to teach kids about Jesus and what we believe as Christians in a way they'll love. Theo teaches each lesson with the help of his two mice friends, Luther and Belfry and a supporting cast of lovable characters. Together, they learn about God, and in Theo Vol 5: God's Desire, they learn about walking in the Spirit instead of the flesh, receiving salvation, and loving one another.
We all have times when we aren't living in a very Christ-like way, and in this Christian movie, the Theo Vol 5: God's Desire DVD, Luther the mouse demonstrates he yet has a few things to learn about the Fruit of the Spirit. Luther is just having a bad day, from hitting his thumb to coveting cheese, Luther seems to be doing it all wrong. His loving friend, Theo, takes this rough day as an opportunity to teach the mice about the spiritual fruit God wants to develop an: love, joy, peace, patience, kindness, and self-control; all things we need to learn just as much as our kids! Just when you think the mice have it down, however, they show us one other element: the trap of trying to be a "good" Christian. Will they, and we, ever figure it out? Not without Jesus' help!
Cat and mouse, the eternal conflict. Luther and Belfry are having trouble with that darn cat, Scratch, again! This ongoing trial of being a mouth is a real part of their daily lives, but this time the two mice go from the frying pan into the fire when the cat nearly chases them right into jaws of a hungry fish! It looks like the two mice are done for, but in desperation, they cry out to help from a higher power; Theo in this case. There Bible-loving friend saves them, and takes the opportunity to tell them about the meaning of salvation using their experiences as an illustration of what Jesus has done for us. Kids learn how to accept salvation according to Romans, where the Apostle Paul laid it out for us. Be sure to watch how this powerful episode of Theo Vol 5: God's Desire impacts your kids!
Sometimes it is just hard to love one another, no matter how lovable some of us are! Belfry and Luther learn this firsthand when you write comes to visit. RW Wigglesworth the river rat is not a welcome visitor, and the mice feared that he has fleas, but Theo mentors them in the challenging task of loving their neighbor. Even when he isn't that lovable! Kids will love Jesus' story of the Good Samaritan that Theo tells the mice, and they can practice loving others just like Belfry and Luther learn with Wigglesworth. In the final lesson of Theo Vol 5: God's Desire DVD, your kids will grow in their understanding of how Jesus wants us to act toward other people, even when they are the less desirable, the outcast, or just rub us the wrong way.
The Word Made Simple, Not Simplistic
Throughout the Theo series of Christian movies, kids learn complicated theological concepts that help us understand what it means to be Christian in a fun and interactive way that's perfect for Sunday school, home school, or just family time. In the Theo Vol 5: God's Desire DVD, you have the resource teacher kids about being more like Jesus without having to go get a theology degree. Every Theo DVD comes with a guide for parents to help with family Bible studies or Sunday school lessons. From family activities to discussion questions to guide Scripture reading and devotional topics, the Theo Vol 5: God's Desire DVD comes with everything you need to teach the little lambs in your flock!
Kids adore the richly animated characters in the Theo Vol 5: God's Desire DVD, and because they're having so much fun, they hardly know that they are learning about God. Using his Shoebox Bible Theater, Theo illustrates scriptural terms, phrases, and principles that help us describe our faith. Of special importance, every Theo DVD comes with a bonus video, the Good News, which will help kids in their own personal journey of faith.
You wouldn't believe the troubled that to church mice can get into, but Belfry and Luther always seem to be in a jam and learning lessons from Bible scholar, good friend, and mentor Theo. Your kids will learn great lessons along with the mice thanks to excellent animation and wonderful, warm characters. Kids won't have any trouble learning about God when they are watching the Theo Vol 5: God's Desire DVD!
We know that all the head-learning doesn't necessarily produce a heart change, so Theo DVDs come with helpful guides to make the lessons apply to regular life. Kids learn how to apply what Theo teaches Belfry and Luther as the quality animation and excellent story-telling combine to help them understand how God's Word works in their daily lives.
Just Right for Families; Like Yours!
Mike Joens created Theo for families that need to learn Bible lessons without getting burned out on thick theology, predictable puppets, or limp lessons that don't seem to carry over into real life. Theo Vol 5: God's Desire DVD's lessons, each about 10 minutes long, teach kids, and they have fun while they learn before applying it to how they live together with you, their parents. No more being at a loss for how to teach your kids to be more like Christ; Theo Christian movies help you all along the way. You'll love the Theo Vol 5: God's Desire DVD because your kids do!